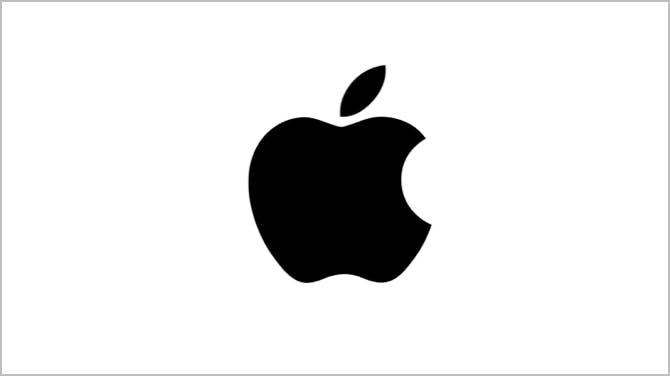 Pick the iPhone 13 and you'll get a stellar screen, a great camera and a sleek design. Read on as we take a closer look.
Is the iPhone 13 worth buying in 2023?
The iPhone 13 is part of Apple's latest iPhone range and, as such, is designed to be the very best Apple device currently available. Naturally, it doesn't come cheap.
But with the finest internal specs around, an excellent camera, standout display and a design brought across from the iPhone 12, it's the phone to have in 2022.
Our iPhone 13 review in summary
Beautiful design? Tick. The latest Apple chipset? Tick. A camera to compete with the best rivals can offer? Tick. The iPhone 13 has the power and the smarts to do it all.
This is a handset that shows why Apple remains the premier mobile maker. If you want the best, then this is what you need.
The iPhone 13 in full
Camera
The iPhone 13's camera is a big upgrade. While it has the same dual camera setup, they are now diagonally oriented. But that's not the main change.
The wide lens has a f/18 aperture, up from f/1.6 in the iPhone 12, while the ultra wide lens comes in at f/2.4. The sensors, bith 12MP, can also take in more light, meaning better photos even in poor conditions.
A Photographic Styles suite gives the option to better customise images. This isn't a filter option, but rather a way of making your images appear even better in a subtle and smart way.
Design
The iPhone 13 comes with the same design as the iPhone 12. That means a sharp edged, beautiful finish that really stands out from the crowd.
Apple has made the notch at the top of the iPhone 13 smaller, which means more screen real estate - great for gamers.
Display
The OLED display on the iPhone 13 is much the same as that on the iPhone 12. It's a 6.1-inch Super Retina colossus with a 1170 x 2532 resolution.
However, it steps things up a notch when it comes to brightness. At 800 nits, the display is 28% brighter than the iPhone 12 and it shows.
Ceramic Shield tech in the glass keeps it strong and means the screen is less prone to cracking.
iOS and performance
With iOS 15 as standard and the new A15 Bionic chip, the iPhone 13 is a big hitter when it comes to performance. Its chipset marks it out as the best in the business, meaning gaming, streaming and browsing all perform with aplomb.
There are 128GB, 256GB and 512GB options. The smaller 64GB option has been done away with, as Apple recognises the need for more space in an age of huge game and movie downloads.
Battery life
The iPhone 13's battery is significantly bigger than its predecessor. That means, on light usage, you can get two days out of it before charging. Apple claims you'll get two and a half hours extra out of the iPhone 13 compared with the iPhone 12.
In an age where we're on our phones more and more, making the iPhone 13 slightly bigger to accommodate a bigger battery is a bold and smart move.
iPhone 13's deals and incentives
iPhone 13 deals are readily available from all networks. Apple will give you a year if Apple TV+ streaming if you buy directly, while the likes of iD mobile will also throw in free Apple Music access too.
iPhone 13 pricing
The iPhone 13 does not come cheap. Its larger capacities mean that starting prices are hefty, at £779 for 128GB, £879 for 256GB and £1,079 for 512GB.
In terms of deals, O2 has the iPhone 13 for £40 a month for 24 months, paying £89.99 up front.
That gets you unlimited calls and texts, as well as 300GB of 5G data. iD has an even better deal, with £29.99 up front and £37.00 a month for 24 months getting you unlimited calls, texts and 5G.
iPhone 13 review: Verdict
The iPhone 13 is the real deal. Along with the iPhone 13 Pro and iPhone 13 Mini, this is the best iPhone out there.
A superb screen, amazing design features and an excellent battery make this the iPhone everyone should have.
Pros and Cons of choosing iPhone 13 in 2023
Pros
Stunning looks
Great performance
Excellent camera
Cons
How does the iPhone 13 compare with other iPhones?
The iPhone 13 is better in every way than its predecessors. Cameras, battery life and design are all first rate.
Its iPhone 13 Pro stablemate outperforms it, but that's no surprise seeing as it's more powerful and aimed at users who want a larger phone and tech to complete creative tasks as well as doing the basics.