What is Flood Re?
With insurance claims for flood damage on the rise, the insurance industry has developed a scheme to make sure it can stay afloat
Flood Re is a system which makes sure home insurance remains affordable for UK home-owners living in flood-risk areas.
With flooding on the rise in many parts of Britain, insurance costs were threatening to spiral – and could have ended up putting a massive financial burden on the public. Flood Re was designed to prevent that.
As a customer you do not deal directly with Flood Re, and you should buy your home insurance as normal – it is a 're-insurance' scheme, designed to stop extra costs being passed onto the customer.
How does Flood Re work?
Flood Re is effectively an insurance policy for insurance companies. Every UK insurer pays into the scheme, and this pool of money is set aside specifically to cover flood claims made on home insurance policies – which can often be quite expensive to settle up.
When deciding how expensive your premiums should be, insurers can decide that the potential cost of a claim for flood damage will be too expensive and pass that part of your policy to Flood Re.
Customers will make claims in the usual way, with the bill footed by the insurer. The only difference is that the insurer is then able to recover those costs from Flood Re.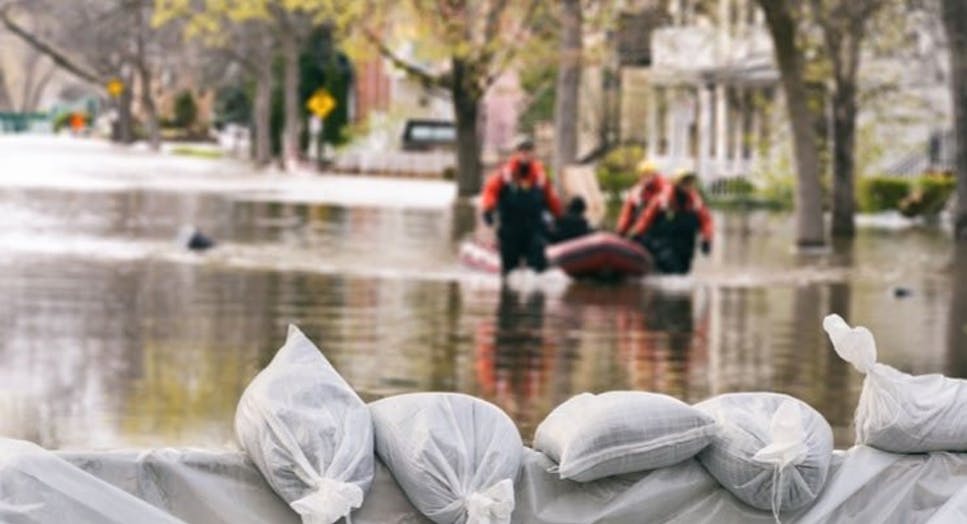 How is Flood Re funded?
Flood Re is a partnership between the UK government and the Association of British Insurers, which is the industry's main trade body. The scheme is paid for by the insurance industry with an annual levy on every company.
The ABI calculates that around 350,000 UK properties – roughly 2% of eligible households – might meet the Flood Re criteria. These are the homes that are either at the greatest risk of significant flood damage, or which will be most costly to repair if they are damaged.
Most homes in areas of high flood risk are covered by Flood Re, but the main exception is any home built after January 1, 2009. This is to discourage people from building homes in high flood risk areas.
What does Flood Re mean for you?
In practise, Flood Re does not directly affect the UK home-owner. If you live in a high-risk area, you buy your insurance as normal, and you make a claim in the usual way; your insurer will do all the work of dealing with the scheme
What are the long-term plans for Flood Re?
Flood Re is currently set to close in 2039, but it's expected to continue in some form after that – provided it continues to keep a lid on costs.
Compare flood insurance
Flood insurance is included in most regular home insurance policies. MoneySuperMarket can help you find the right policy by searching the market. All you need to do is provide us with a few details about your home and yourself and we'll do the rest.