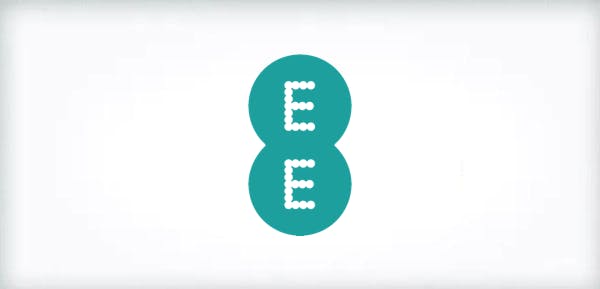 It's a budget baby of BT, with some attractive benefits for existing EE mobile customers. But is EE broadband worth getting? Let's dig in and find out.
Our rating: Four out of five
Good range of speeds
Impressive perks for EE mobile customers
Apple TV 4K bundle is great
Full fibre options available
Poor customer recommendation scores
Reliability has been called into question
What it lacks in bells and whistles, EE broadband makes up for in good, solid broadband. And it comes reasonably priced, to boot.
Running on the same network as its parent company BT, EE's service is comparably reliable and offers comparable speeds too – running up to a massive 900Mbps in some areas.
There are certainly things you'll miss out on with an EE broadband. Think: all the extras you get with providers like BT or Virgin Media, such as free email addresses and public Wi-Fi access. But you'll also miss out on paying those providers' higher prices.
Speaking of prices, yours can be even lower if you're already an EE mobile customer. You'll also get a boost to your mobile data, which can be up to a rather attractive 20GB extra per month. EE looks after its own.
You're also able (mobile customer or not) to add an Apple TV subscription to your package. It's not got the sheer range of TV channels that Sky or Virgin Media offer, but it's still a good and cost-effective way to get a bit more telly in your life. If you prefer streaming your TV via Netflix and iPlayer, you may actually prefer it.
We'd recommend EE broadband for households that need reliable broadband at adequate speeds, but can survive without an ultrafast connection or a chunky TV package. And if you have an EE mobile plan already? Even better.
Average EE broadband speeds
EE offers six different broadband speeds, with prices varying depending on how fast you go:
Standard broadband
With a basic speed of 10Mbps, this copper broadband package is aimed at light internet users and those who browse the web rather than stream or use smart home devices.
Fibre
With 36Mbps speeds, this is a basic fibre package aimed at those who stream shows in the evening and occasionally work from home.
Fibre Plus
Upping speeds to 67Mbps, this package is ideal for homes where streaming is a big deal, with kids using tablets for homework while music is playing over the multi room speakers in the kitchen.
Full Fibre Max 100
EE's entry level fibre to the premises (FTTP) package can handle multiple devices and is a great way to get the benefits of fibre right into your property without breaking the bank.
Full Fibre Max 500
Have a fully connected smart home and a ton of devices that need to use the internet? Then Fibre Max 500 is for you.
Full Fibre Max 900 (Gigabit)
EE's fastest package is great for power users and massive households where the internet is always in use.
EE's broadband speeds are comparable to much of the rest of the market – including BT, Sky, TalkTalk, and BT's other subsidiary Plusnet. You'll find faster speeds from Virgin Media, which will also cost a little more. Ditto smaller full-fibre providers like Hyperoptic or Community Fibre.
EE broadband packages review
EE's broadband packages sit broadly in line with those from big names such as BT, TalkTalk and Sky. All are on 24 month contracts. Its fibre and fibre plus deals come in at the same speed as BT's Fibre 1 and Fibre 2 packages, but are markedly cheaper.
You can get the same speeds from TalkTalk for around the same price on shorter 18 month contracts, while Sky is slightly more expensive.
In terms of full fibre deals, EE broadband offers the same speeds as its rivals and at cheaper price points too. Obviously you'll need to have FTTP in your area to take advantage, though.
EE fibre broadband review
EE Fibre comes in five speeds. The basic Fibre and Fibre Plus deals use copper networks to complete the final stretch to your home, while its Fibre Max packages use next-gen FTTP tech to bring rapid internet right into the home.
The 100Mbps, 500Mbps and 900Mbps speeds match most major broadband providers, although Virgin Media does have a faster 1.3Gbps option, albeit of limited availability.
Cost-wise EE full fibre is cheaper than BT and Sky, although prices rise when you start adding extras like TV and calls.
EE TV review
For £15 extra a month, EE broadband customers can get themselves an Apple TV 4K box, replete with three months of free Apple TV+ streaming and inclusive TNT Sports (formerly BT Sport).
You can access the likes of BBC iPlayer, Netflix and Prime Video, as well as NOW TV via the Apple TV 4K, but obviously you'll need to pay for some of those services.
This is a smart way to get UHD TV without paying a big premium for the likes of Sky or Virgin.
EE Router
EE's Smart Hub Router comes with all of its fibre packages and is a cutting edge piece of kit.
It uses the latest AC standard WiFi, has controls which can be easily logged into to check on how many devices are being used and how much data they're using, features dual band tech, seven antennae and four Ethernet ports.
It's one of the best in the business and, what's more, fits through your letterbox. So no need to wait in for delivery or an engineer to set it up.
EE calls review
You can take your EE broadband either with pay-as-you-go calls, or with no landline included whatsoever.
Or, for an extra cost per month, you can add on:
Unlimited anytime calls to UK landlines, plus 1,500 minutes to call mobiles
International minutes to landlines in 50 countries, with a 30% discount on calls to other countries
So you have options. There are better options out there if you're a big landline user, or often call countries that aren't included in the international add-on. Look to BT or Virgin Media if so.
But if not, you're covered. And if you don't use your landline at all, it's good to know you aren't being charged for it.
EE broadband costs
EE broadband is affordable and noticeably less expensive than fibre packages from BT, TalkTalk and Sky.
While that may seem enticing, it's worth remembering it doesn't rank highly when it comes to customer service and that FTTP isn't widely available yet, meaning you may want to find a better deal elsewhere.
Remember, too, that if you're an EE mobile customer you can enjoy an extra discount on your broadband bill.
Extras
You certainly do get a few extras.
Mobile boost – EE mobile customers can get extra data on their phone plan. That's as well as your broadband discount.
Security – Protect your devices with Norton Security Premium.
Early cancellation credit – This is a good one. Get up to £50 credit on your account if your previous broadband provider charges early cancellation fees.
Smart WiFi – Give your home Wi-Fi a bit of a boost with an extender dish, which you can add for a small monthly fee.
Customer service with EE broadband
EE ranks high for broadband customer service in Ofcom's 2023 research for mobile, landline, and home broadband.
However, there's no escaping the fact that it rates terrible when it comes to online customer reviews, with a 'poor' average rating of 1.9 out of 5 rating on TrustPilot, taking in over 14,000 reviews.
Our advice, therefore, is to tread with care.
What are the pros and cons of EE broadband?
Pros
Good prices – monthly costs are low with no setup costs
Decent speeds, on a par with other providers like BT, Sky, and TalkTalk
Ultrafast speeds available in select areas
Excellent for EE mobile customers, with discounts throughout your whole broadband contract and added extras like a boost to your mobile data
Available with no landline
Apple TV add-on is great if you prefer to stream your telly
Router tech, with optional Wi-Fi extension, is decent
Early cancellation credit to help cut ties with your former provider
Cons
Not as fast as some broadband providers, like Virgin Media
Fibre Max isn't yet available everywhere
TV doesn't give you extra channels, just apps through Apple TV
Not a lot of extras thrown in
Our latest EE broadband deals
We do not currently offer EE broadband deals on MoneySuperMarket.
How does EE compare against other providers?
EE broadband is among the cheapest, and speeds are comparable to most other Openreach-based providers (such as BT, Sky, and TalkTalk).
It lacks some of the deal-sealing extras and big bill telly that you'll find from providers like Virgin Media or Sky – but lacks the cost to match.
EE vs BT
BT is EE's parent company, using similar lines and similar tech, and both deliver a similar broadband service with similar reliability.
The key difference is that EE is a budget division of BT. EE gives you lower prices than BT, but also gives you a little less in kind.
For instance, you'll get a more powerful router with BT – EE and Plusnet tend to get BT's hand-me-downs when new tech becomes available. BT broadband also gives you ten free email addresses, and access to an incredible 5 million public Wi-Fi hotspots. That's before we even look at the wider offering of BT TV.
On the downside, BT broadband is only available on 24-month contracts, compared with EE's 18-month ones.
BT also no longer offers standard ADSL (copper line) broadband to new customers – it's all fibre. So EE is a better option if you just want a basic connection.
If you could really do with the extra oomph and don't mind a long contract, go for BT. But if you're not fussed, save a few quid by picking EE.
EE vs TalkTalk
Both come at comparable price points and speeds, so what's the difference between EE and TalkTalk broadband?
Well, for one, EE broadband offers much higher speeds on its top packages. Where TalkTalk goes up to an average download speed of 145Mbps, EE goes all the way to 300Mbps. It's not available everywhere, but it is available.
Customer service is also reportedly better with TalkTalk, according to Ofcom figures.
On the other hand though, TalkTalk has a little more to offer in the world of TV. Its set top box lets you pause and rewind live TV, and you can watch through apps like Netflix and Amazon Prime. There aren't any additional live channels beyond Freeview, just slightly upgraded tech.
Ultimately, this battle may come down to price. Compare the deals for your postcode to see what's available to you.