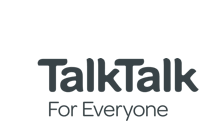 TalkTalk's broadband is cheap. But is it cheerful? Read on, as we run the rule over everything it's got to offer
Is TalkTalk broadband any good?
TalkTalk bills itself as a 'value provider'. And compared to other big-name providers, such as BT,Virgin Media and Sky, it's certainly very competitively priced.
Speeds are pretty good too and are also in line with other major providers. They'll easily be fast enough for most households and TalkTalk's packages are very widely available.
Its rolling-contract TV add-ons are flexible. So you can add or subtract the likes of BT Sport and Sky Sports from your package on a monthly basis.
That's handy if you only want sports channels during the football or rugby season and don't want to pay for them during the off-season.
More generally, we also like that TalkTalk extends cut-price promotions to existing customers. So the best prices are no longer reserved for new customers.
But there are some notable shortcomings when it comes to TalkTalk. Not least its reputation for customer service, which hasn't always been great over the years.
It's also fair to say that TalkTalk TV service is fairly basic too. Its YouView set top box doesn't have all the latest features and looks a bit second best next to the likes of Sky Q and Virgin Media's TV 360.
*Average speeds are based on the download speeds of at least 50% of customers at peak time(8pm to 10pm). Speed can be affected by a range of technical and environmental factors. The speed you receive where you live may be lower than that listed above. You can check the estimated speed to your property prior to purchasing.
TalkTalk broadband review
Not sure TalkTalk is for you? Read on as we take a look at all TalkTalk's key features to help you make your mind up.
Average TalkTalk broadband speeds
Fast broadband: average speeds of 11Mbps
Fibre 35: average speeds of 38Mbps
Fibre 65: average speeds of 67Mbps
Fibre 150: average speeds of 150Mbps
Fibre 250: average speeds of 250Mbps
Fibre 500: average speeds of 500Mbps
TalkTalk's most widely available products (Fast broadband, Fibre 35 and Fibre 65) offer speeds that are nigh-on identical to BT, EE, Sky and other household-name broadband providers. But usually for a few pounds less each month.
Speed tests from Ofcom suggest that TalkTalk is as good as its word and you've got a very good chance of getting the speeds advertised.
TalkTalk broadband packages review
TalkTalk packages are simple. Its most widely available packages pair broadband with a landline at a price that's significantly below the industry average.
Speeds on these packages are in line with those from other household-name providers.
In select locations you can sign up for its Future Fibre packages (Fibre 150 and Fibre 500), which don't necessitate a landline and offer excellent speeds. That's thanks to full-fibre technology to deliver broadband to your address.
The catch is that the full-fibre service is only available in a fairly limited range of locations and you'll require an engineer to get TalkTalk full fibre installed.
It's also worth noting that Virgin Media's fibre service gets you speeds in line with TalkTalk's full fibre offerings but is more widely available.
TalkTalk TV review
TalkTalk's TV service is only available when you also take a broadband package. You can't buy it as a standalone service.
And while the YouView set top box that's supplied is fairly basic compared to Sky Q and Virgin Media TV 360, it still allows you to pause and record live TV and has capacity for recordings.
Critically TalkTalk's TV service is also much cheaper. At the time of writing, you can add TV from just £4 per month, which gets you the box and over 80 live channels.
Want multi-room to watch TV in different channels around the home? To do so you'll need to purchase another box or boxes at £25 each, plus an installation charge.
But the good news is that once you've got the additional box, there's no subscription fee for multi-room viewing. Unlike the likes of Sky, which levies a monthly charge.
There's also the option to add NOW TV passes, for access to Sky cinema and sport channels on-demand, and you can add Netflix and BT Sport too.
So you can still watch premium content, with the option to add and subtract channels and streaming services with 30 days' notice.
TalkTalk calls review
TalkTalk doesn't offer a particularly wide selection of calls add-ons, but that probably reflects the fact that we're using our landlines less and less frequently.
Your options for calls Boosts are:
Unlimited UK – Anytime calls to UK landlines and mobiles for £12 per month
International Max – 1,000 minutes to landlines and mobiles in 50 locations, plus cheap calls to more countries - £10 per month
If you choose not to add a calls package, you'll get pay as you go plan. So you'll only pay for the calls you make.
You'll also qualify for 180 monthly minutes per month to other TalkTalk landline customers free of charge.
TalkTalk broadband cost
TalkTalk is one of the cheapest broadband providers around, with ADSL and standard fibre packages that go easy on the pocket.
Its ultrafast fibre deals also undercut providers' packages with similar speeds.
At the time of writing, for instance, Fibre 500 with average speeds of 500Mbps is £5 less per month than Virgin Media's M500 (average speed 516Mbps).
TalkTalk extras
TalkTalk used to offer a range of so-called Boosts that let you customise your package. It no longer offers these to new customers.
Instead you can tailor your TV package by adding and subtracting Now TV Passes, which are sold at a discount, as well as subscriptions to Amazon Video, Netflix, BT Sport and Sky Sports.
Security software is included free of charge. But there's also an option to upgrade to SuperSafe online security, which allows you to protect up to ten devices from viruses, identity theft, bank fraud and scams.
If you'd like to protect yourself from price rises, TalkTalk fibre packages give you the option of adding 'Fixed Price Plus'.
For an extra charge of £2 per month, this ensures your price will be fixed for the duration of your 18-month contract.
Customer service with TalkTalk broadband
TalkTalk doesn't have the best reputation for customer service. Not helped by high-profile incidents, such as cyber attacks and a malware attack on customers' routers.
At the time of writing, the last Ofcom survey found that 78% of customers were satisfied with their overall service.
By way of comparison, Plusnet was top with 93% satisfied customers, while BT, EE, Sky and Virgin Media all registered scores between 85% and 88%.
What are the pros and cons of TalkTalk broadband?
What's good about TalkTalk broadband? And what's not so good? We outline all the pros and cons below…
Pros
Decent broadband speeds at cheap prices
Flexible TV add-ons let you add and drop channels when you like
Affordable, but pared down, TV service
Often sweeten deals with vouchers and giveaways
No subscription required for multi-room TV
No installation fee on most packages
Free security software and parental controls
Cons
Customer service could be better
No option to get TalkTalk TV on its own
Fewer TV channels than Sky and Virgin Media
Our latest TalkTalk deals
*Average speeds are based on the download speeds of at least 50% of customers at peak time(8pm to 10pm). Speed can be affected by a range of technical and environmental factors. The speed you receive where you live may be lower than that listed above. You can check the estimated speed to your property prior to purchasing.
How does TalkTalk compare with other providers?
TalkTalk has much to recommend it. But that doesn't necessarily mean it's right for you. Here we take a look at how it compares to rival providers to help you decide.
TalkTalk vs Sky
Sky and TalkTalk are pretty alike when it comes to their broadband service. Their packages offer similar speeds and they're both widely available. The key difference is that TalkTalk is quite a big cheaper.
Sky's TV offering is far superior to TalkTalk's, thanks to its Sky Q set top box and a much wider range of channels. Once again, though, there's a price to pay for that.
While TalkTalk TV can be had for just £4 per month, even the cheapest version of Sky TV will set you back several times that.
TalkTalk vs Virgin Media
Virgin Media's efficient cable network means that it generally offers a faster broadband service than TalkTalk. The catch? It's also more expensive and is less widely available.
Virgin Media is the clear winner for TV, though. Its TV 360 box has more storage, a high-tech remote and lets you record multiple channels simultaneously than TalkTalk's YouView box.
TalkTalk vs BT
TalkTalk consistently undercuts BT for broadband, despite offering similar speeds. So if you're on a tight budget, TalkTalk is your best bet.
A YouView set top box is at the heart of both providers' pay-TV services. But there are some critical differences.
Not least that TalkTalk only offers a stripped down box with no capacity to store recordings. Choose BT and you can get one with 500GB of storage space.
Both providers long ago scrapped a lot their complicated TV bundles and now offer more flexible add-ons based on NOW TV passes and streaming services.