Foreign currency & foreign exchange explained
There are many ways of handling your finances while travelling abroad so make sure you get the most out of your travel money
Find out how you can spend money abroad and familiarise yourself with currency exchange as well as how to use travel credit cards, traveller's cheques and more.
What is an exchange rate?
An exchange rate tells you how much one currency is worth in a different currency. The rule being the higher the exchange rate, the better the returns you receive. The currency exchange rate is always subject to change as the central bank adjusts interest rates depending on the economic status of the country in question, which effects how much you can get for your holiday money.
Flexible exchange rates are influenced by:
Foreign exchange markets

Traders – the selling and buying of currency has a direct effect on exchange rates

Interest rates – the higher the returns the higher the value of the currency

The country's level of debt – if the debt is significant, the currency will take a dip
Surveyed 1453 internet users, data collected by Mintel, accurate as of March 2019.
If your currency is valued highly, you can purchase a holiday for less as well as minimise any spending while you're overseas. This is because your money is worth more than the currency of your travel destination, so you essentially buy more with less, benefiting from the best currency exchange rates. To get the best deals, compare exchange rates with the MoneySuperMarket comparison tool – the earlier you purchase your travel money, the less likely you'll be stuck with an uncompetitive deal.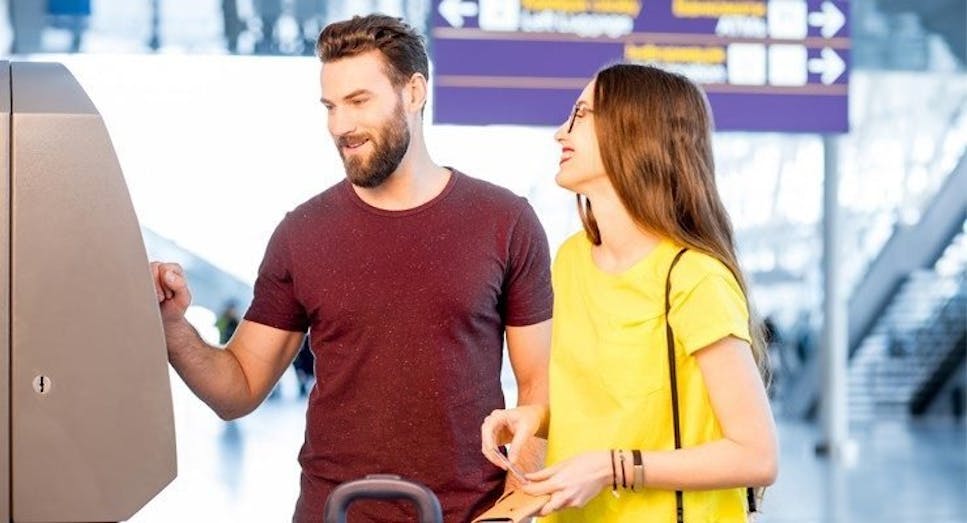 Buying travel money online
There has been an increase of travellers turning to travel money comparison online.
Reasons include:
The best exchange rates online tend to be better than high street alternatives

Easy to order, holiday money can be delivered to your house or you can pick it up from a nearby branch (depending on the foreign exchange company)

Some foreign exchange companies offer a refund difference if there're better money exchange rates on the market
You can also buy your travel money directly from the bank, post office and other financial specialists.
| How people bought travel money | % |
| --- | --- |
| Face-to-face in a branch | 55% |
| Online and collected it | 25% |
| Online and had it delivered | 11% |
| Topped up previous prepaid cards | 3% |
| From an airport branch | 2% |
Surveyed 1104 travellers, data collected by Consumer Intelligence, accurate as of October 2018.
What charges are there?
Commission charges: You pay for the service and administration of the exchange, but this is often included in the currency exchange rate

Dynamic conversion charges: When you opt to pay in sterling overseas, you'll often be charged at a higher exchange rate for this

Cash advance fee: This is charged to credit card users whobuy foreign currency as you're burrowing cash from your credit limit

Daily interest charges: charged to credit card users, this takes into account your daily balance and APR (annual percentage rate)

Transaction fee: Charged when you use your credit card to pay for the travel money

ATM withdrawal charges: When you use certain credit cards or domestic debit cards, you'll pay a fee for withdrawing money from an ATM

Delivery charges: This is when you order travel money online, whether for home delivery or collection at a nearby branch
Using credit cards abroad
Using credit cards is a safe and convenient way of making purchases on holiday. Credit cards give the holder access to a line of credit from a lender with a credit limit in place. If you find the right credit card, it can be a more cost-effective way of converting currencies than travellers' cheques or foreign exchange.
You'll then be billed for the balance accrued on the card, and interest may be charged if it's not paid off in full within an agreed period – although some cards offer lengthy interest-free periods on purchases.
Things to look out for:
Whether the credit company charges for conversion

The credit limit applied

What points/miles are on offer
Prepaid cards
The card works as a credit card does and you'll be able to use it to pay for goods and services while not having to pay any ATM charges as you would if you were to withdraw money from your debit card.
Prepaid cards are topped-up for a spending allowance beforehand.
The money exchange rate applied is the rate it was when you topped up your prepaid card, not when you're using your card to pay. The best time to top-up your pre-paid card therefore is when you can benefit from the best exchange rate so compare travel money online with MoneySuperMarket.  You can top-up your credit card via a bank transfer, online or through a text with the mobile number you used to register for the card.
Travellers' cheques
Travellers' cheques aren't as popular as they once were but remain one of the safest ways of taking money on holiday. These cheques are:
Pre-printed

Pre-paid (and therefore can't bounce)

Signed

Have a fixed amount assigned to the cheque
When using travellers' cheques, you'll have to pay a fee for the commission and there are fewer places that now accept them so it's best to find out how widely these are used in the country you're visiting. You can usually still purchase these at most banks and post offices.
As with cash, you'll get change in local currency if the cost of the purchase is less than the value of the cheque and if these're lost or stolen, you can report them missing and get a replacement.
Surveyed 1104 travellers, data collected by Consumer Intelligence, accurate as of October 2018.
Compare travel money
When it comes to travelling overseas there's a lot to keep track of. One of the things that you can do to ease the stress of travelling is to make sure you know how you'll be spending your holiday money when you arrive at your destination and make money exchange easy. Credit cards make for a great way to make purchases abroad easier and introduce some practicality to your trips and how you'll be spending your holiday money.
You can compare travel money by answering a few questions about your finances and preferences and we'll provide you with a tailored list of options for you to benefit from.  So to find the perfect travel credit card and see what our comparison tool has to offer.
Whether you're looking for the best euro rate or US dollar, you can also find the best exchange rates online. Simply compare exchange rates with MoneySuperMarket's currency comparison service online to find the best currency exchange on offer to date.