Travellers cheques explained
Travellers' cheques are a great way to keep your travel money safe, but they're not as popular as they once were
What are travellers' cheques?
Travellers' cheques are pre-printed cheques with a designated balance which travellers can use worldwide across a range of currencies.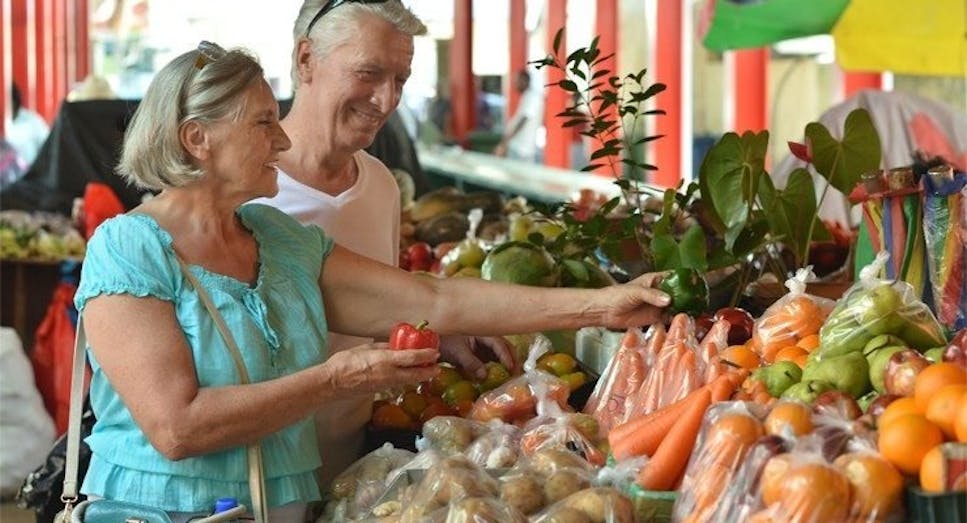 How do travellers' cheques work?
When you first order your travellers' cheques, you'll need to sign each cheque once upon receipt and again when you use it at a retailer. You'll be able to cash in more than one travellers' cheque at a time, and you'll receive change in the local currency.
It's important to note the serial numbers of each cheque, which are usually found on the top right corner. If you've lost your travellers' cheques, you can submit the unique reference numbers to the institution that sold them to you. You'll get refunded for the exact sum of the money that was lost.
Where can you buy travellers' cheques?
While travellers' cheques aren't as common as they were, you can still purchase them from a number of institutions, including:
The Post Office

A bank

Travel agents
The currencies currently covered by travellers' cheques are US, Australian and Canadian dollars, as well as pound sterling and Japanese yen.
Surveyed 1104 travellers, data collected by Consumer Intelligence, accurate as of October 2018.
Where can travellers' cheques be used?
Retailers do accept travellers' cheques overseas, particularly in the United States. However as they're becoming less common, it's a good idea to confirm the country you're visiting accepts them – you can do this by calling banks at the destination.
Travellers' cheques are generally accepted in city locations, though you might find it harder to use them in remote areas.
Benefits of travellers' cheques
Travellers' cheques can be a more secure option than other travel money options – here are some advantages to using them:
Travellers' cheques don't have an expiry date, but you will have to use them within six months of when you've dated the cheque

They're easily replaceable if lost or stolen

You can also exchange them for local currency
Disadvantages of travellers' cheques
Here are a few reasons why travellers' cheques are becoming less popular compared with other travel money options:
They're impractical to use as you'll have to carry around a number of cheques with you, require prior filling-out and a signature during purchase

They're less widely accepted these days

There are handling, commission and cashing-in fees
How to use travellers' cheques
When making a purchase, present the cheque to the cashier and countersign it in their presence. It's important that the cashier sees you sign the cheque, as this is one of the cash-in requirements.
What fees are there?
Commission charges are frequent with travellers' cheques and are often as high as 2-3%. Handling fees are also common and you could even face another charge when you cash your cheque in. These charges can vary depending on:
The provider you bought the cheques from

The country you're using them in

The bank/retailer/agent you're paying
It's best to check with the specific banks beforehand as they'll have their own policies. 
What to do with unused travellers' cheques
If you've returned from your holiday with unused travellers' cheques, you can save them for your next trip as they don't have an expiry date. Alternatively, you can request a refund at the Post Office or currency exchange office.
It's good to note that buy-back rates tend to be lower than sell rates, so it might be best to save them for your next trip to make sure you're getting your money's worth.
Surveyed 1104 travellers, data collected by Consumer Intelligence, accurate as of October 2018.
Are travellers' cheques worth it?
If security is your biggest concern, travellers' cheques are a worthwhile option. They're safest to travel with as they require your signature, and acceptors will be able to compare the signature you make during purchase to the one you made when you first received the cheques.
They're also more easily replaceable compared to other travel money options, as long as you make note of the unique serial numbers.  
You may however have to pay a number of charges, including commission, handling and cashing-in fees, but these can vary depending on the provider. There're cheaper holiday money spending options, however they may not be as secure.
What are the alternatives?
Many travellers opt to use their regular credit or debit cards, though these also come with costs overseas, including transaction fees, ATM charges and more.
If instead you'd like to minimise any potential fees, a travel credit card is your best bet. You may also be able to benefit from certain rewards including travel discounts, which can come in handy if you're a regular traveller.
Prepaid cards are a decent alternative.  These are topped-up with money in advance, so you can pay for your purchases with the balance. You simply top up the card when you've run out.
Surveyed 1,286 internet users, data collected by Mintel, accurate as of March 2019.
You can also go for a money exchange and compare travel money to find the best exchange rates. Currency comparison is made easy with the MoneySuperMarket comparison tool. You can find the best euro rate or any foreign exchange rate by answering a few questions about your finances and we'll provide you with a list of tailored options for you to benefit from.