What to do when driving abroad?
Our guide to picking the best car insurance when driving abroad, and what all the options offer
Licence essentials
Before you start your search for international car insurance, you need to make sure you have the right to drive in your country of choice.
All British drivers can drive in any European Union (EU) member countries, in the European Economic Area (EEA), and Switzerland, although it helps to have a green card to prove you have insurance in place – and you should also display a UK sticker. Allow yourself time to obtain the necessary paperwork from your insurance provider before you go. The green card is free, but your insurer may charge a small admin fee.
To drive in countries outside of these zones, you are likely to need an International Driving Permit (IDP) from the Post Office, the AA, or the RAC, even when you have international car insurance in place.
To get an IDP you must be over 18 years of age with a full licence and be a resident of the UK or Northern Ireland.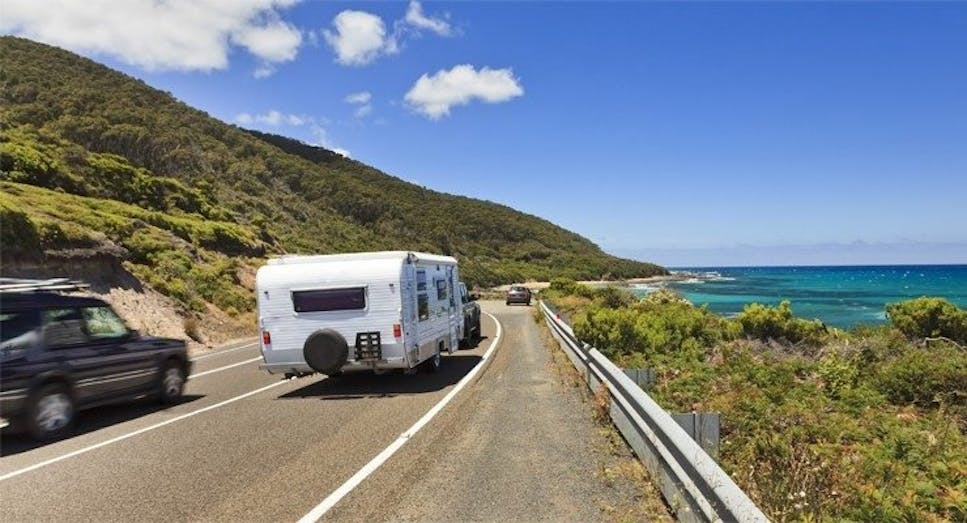 Getting insured
Some UK insurance policies allow you to drive abroad but check with your provider to find out if they cover international car insurance for when you're travelling outside of the UK.
Before leaving the UK, let your insurer know you are travelling overseas, and they can let you know if you need to upgrade or buy another policy. It's sensible to consider what exactly you want to be covered for, particularly if you're buying a new policy. Levels of cover vary across different policy types, so make sure you're not under-insured before taking out a policy!
Getting the right international car insurance for you
Whether you choose third-party only , third-party damage, fire, and theft (TPFT) , or comprehensive cover is completely your choice, but make sure you know the difference before you travel.
Third-party only
Third-party only insurance will cover accidents deemed to be your fault, so it will help cover other people (this includes your passengers) and their property or car. For instance, if you bump into a parked car or drive into the back of someone's vehicle, damages to their car or the vehicle and passengers would be covered, alongside any medical expenses incurred.
However, damage to your car or injuries to the driver of your vehicle would not be covered and would have to come out of your own pocket. Ultimately, third-party insurance ensures that the other people who are injured or have property damaged are able to claim back any costs.
Third-party damage, fire, and theft (TPFT)
TPFT insurance covers the above, alongside replacing your car if it is stolen. It also covers damage that has occurred when something is stolen from it.
Cover for fire damage applies for both arson or accidental fires that occur. However, the former will need a police incident number.
Comprehensive
Comprehensive cover covers all of the above as well as damages to your car and any injuries sustained by you. In the past, this was considered the most expensive, but it is now only slightly more expensive than the supposedly cheaper third-party cover.
You may want to find out if you can extend your comprehensive insurance to cover Europe. You might have to pay more for it, but be sure to check. Your insurer will then provide you with a green card, which is free and is an internationally recognised document acting as proof of international car insurance across Europe.
If your insurer won't extend your policy, it may be possible to add cover for Europe as an extra but check the small print for exactly how long this extension is for. Some companies will limit the number of days you are fully insured, but it is usually 30 days.
Green card
The green card is not international car insurance in itself, but it acts as proof that you have purchased cover for that specific country.
A green card is not required for driving in the majority of Europe, but having the card should make it easier if you need to make a claim, exchange details with another driver, or have any dealings with the police.
Breakdown cover
It is always a good idea to have breakdown cover, especially when you are driving abroad. Imagine breaking down in the middle of a forest in Germany when a garage could be miles away and you don't have your bearings!
The cost of repair and bringing your car back from another country could be much higher than the cost of the cover, so it is definitely worth having it in place.
Check with your provider if you already have European breakdown cover on your policy, or if you can upgrade. Read our guide for more information about breakdown cover abroad.
International driving checklist
As Benjamin Franklin said, "By failing to prepare, you are preparing to fail." So make sure to follow this checklist of documents, equipment, and preparations to make your trip as safe as possible.
Make a pack of the documents you'll need including:
Passport

Full driving licence

International Driving Permit (if necessary)

Car registration documents (either yours or the hire car)

Authorisation letter (if in a company car)

Insurance documents and green card

Breakdown cover policy documents (if not included in above)

Travel insurance documents

European Health Insurance Card (EHIC)

 or UK Global Health Insurance Card
We would also recommend taking the following equipment, some of which may be compulsory in certain European countries.
Red warning triangle

High visibility jacket (reflective)

First aid kit

Headlight beam converters

UK sticker for outside of car

Tool kit

Torch

Fire extinguisher
Then, you should prepare your car for ease of mind.
Check water, oil, and coolant levels

Check pressure of tyres and tread

Place UK sticker on car

Convert your headlights (but don't forget to change them back on your return)

If in doubt, get your car serviced

If you are travelling with children, they will need baby or child seats
And finally, be sure to have a good time!
Compare car insurance
You can compare car insurance quotes on MoneySuperMarket in a matter of minutes. Just pop in a few details about yourself and your vehicle, and once you've found the deal you want, you can apply direct to the provider in just a couple of clicks.