Best ways to spend money abroad: our money saving tips
Take the pressure off when travelling abroad and sort out your finances to get the most out of your spending
Currency exchange
The amount of foreign currency you get in return for your money will depend on the exchange rate being offered by the convertor. The higher the exchange rate, the more foreign currency you'll get for your money.
You can lock in the best exchange rate by buying your travel money when the rate is at a high-point.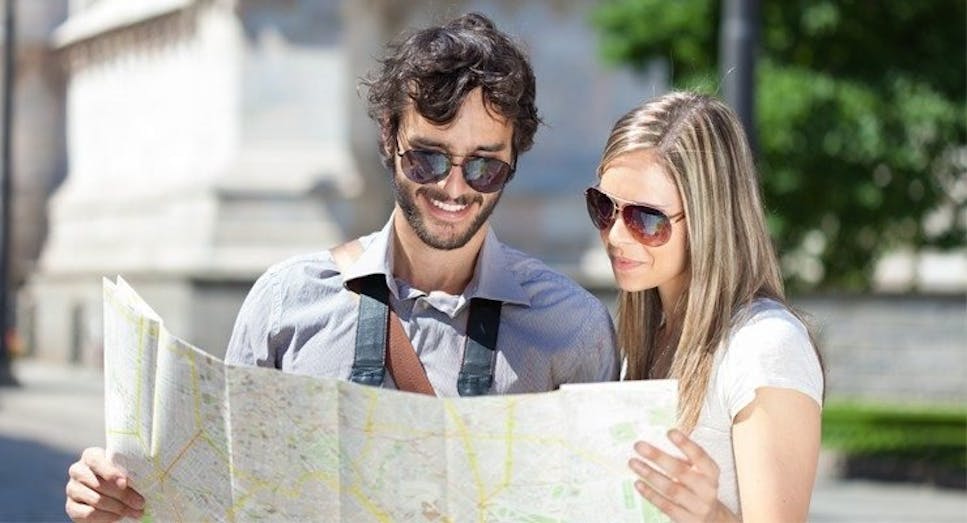 Credit cards
A travel credit card abroad works just like it does back home; you have a cash allowance on the card and will be able to purchase goods and services much like you would with a debit card. Once you reach the limit of your credit card allowance you'll have to pay off the debt to continue using it.
Advantages include:
Great money exchange rates

Your credit card score could improve

More secure than cash – when stolen you can simply contact the issuer to block the card
Drawbacks include:
You may have to pay foreign usage charges

When withdrawing cash from an ATM wish a credit card, you are likely charged with interest and your credit score could suffer

You may be charged 3% of the amount you spend through your credit card
Pre-paid cards
Pre-paid cards are topped-up with money in advance and are used like a regular payment card abroad. These make sure you won't be fined for foreign money exchange fees as you would with certain credit cards.
Pre-paid cards lock the currency exchange rate on the day you load your card, not when you use it in a transaction so it's worth keeping an eye on the current rate and buy your pre-paid cards when the money exchange rate is high. You'll find certain currency exchange offices don't accept these so it's best to make sure your country of destination still makes use of them.
Advantages include:
Pre-paid cards are one of the cheapest options for spending abroad

Make it easier to track your spending and keep to a budget
Drawbacks include:
There might be an application fee when you first apply for the card

You could also be charged a fee every time you top up the card, which is typically around 3% of the amount you're loading onto it

You might be charged if you don't use the card for a number of months

Some cards still charge a fee when you carry out a transaction overseas
Surveyed 1,286 internet users, data collected by Mintel, accurate as of March 2019
Travellers' cheques
Travellers' cheques are on the decline as fewer stores and services accept this form of payment. But, you'll still be able to buy these from select currency exchange offices and post offices. Once you order your cheques, you'll need to sign these and assign a set amount to each. Traveller's cheques work like regular cheques, by filling in the details of the person/institution you're paying to and countersigning.
Advantages include:
Travellers' cheques are one of the safest ways to travel with money

Can refund the value if lost or left unused
Drawbacks include:
You are likely to be charged commission and an exchange rate is applied when you convert them into local currency

There will be a flat fee for converting your cheques into currency
When do you buy your holiday money?
The earlier you sort out your travel money, the more time you have to compare the best exchange rates and benefit from the best deals through currency comparison. Giving yourself a few weeks' time makes sure you won't be stuck with a bad money exchange rate as you could when you purchase your holiday money last-minute at the airport which are known to offer uncompetitive foreign exchange rates.
How much travel money can you buy?
Currency exchange offices provide their own restrictions. This may also be different depending on how you're buying the travel money e.g. online or in person at the post office. Usually when ordering money online, the maximum travel money you can purchase is £7,500.
You will however be unable to travel with more than €10,000 (or equivalent) in cash unless you declare this to customs.
Things to consider:
Your existing bank account may have a good deal on its abroad debit card use so it's worthwhile checking out what you're already eligible for

It's best to load your pre-paid card with a debit rather than a credit card to avoid fees

Always pay in the local currency when offered the choice as you may pay for the dynamic conversion

Foreign exchange companies tend to charge a commission for converting your cash, which you need to factor in when doing a travel money comparison
Surveyed 1104 travellers, data collected by Consumer Intelligence, accurate as of November 2018.
Compare travel money
Travelling abroad comes with a whole host of considerations to make. One of the most important being how you'll be spending money. Whether you opt for purchasing travel money at your local bureau de change or are considering a travel credit card - it's a good idea to keep an eye out for the best offers available on our comparison tool and compare travel money.
We compare the best currency exchange rates on offer, to get you the best euro rate or US dollar. it's a good idea to start shopping around a few weeks in advance and do regular currency exchange comparisons online before your holiday to make sure you benefit from the best rates available. Currency comparison is easy - simply pop to our currency conversion comparison and lock in the best rate when you see it.
For the best travel credit card, simply tell us a few things about yourself including your financial situation and preferences and we'll provide you with a tailored list of options to benefit from so you can compare travel money with easily.