Don't get hit by hire car excess insurance charges
Our guide explains why you might need car hire excess insurance, and how to get the best deal for you so you can hit the road with confidence – wherever you are in the world
Taking out car hire excess insurance can help you avoid a huge bill if you're involved in an accident in a rented vehicle. However, it can be a tricky area. Prices can vary from just a few pounds a day to more than 10 times that amount if brought direct from a car hire dealer.
That said, there are ways to avoid paying over the odds. Our guide will help you make the right choice.
What is car hire excess insurance?
All motor insurance policies come with an excess, which is the amount you have to pay towards any claim you make.
For example, if the excess is set at £300, you would have to pay that amount towards the cost of your insurance claim, with the insurer covering the rest.
However, car hire insurance policies work differently. You'll be given insurance when you hire the car, but the excess is usually set at a much higher amount. In the case of an accident, you could be liable to pay it.
To avoid a potentially big bill, car hire excess insurance is cover you can take out before hiring the car. This way, you don't have to pay the excess. It is also sometimes called excess waiver cover.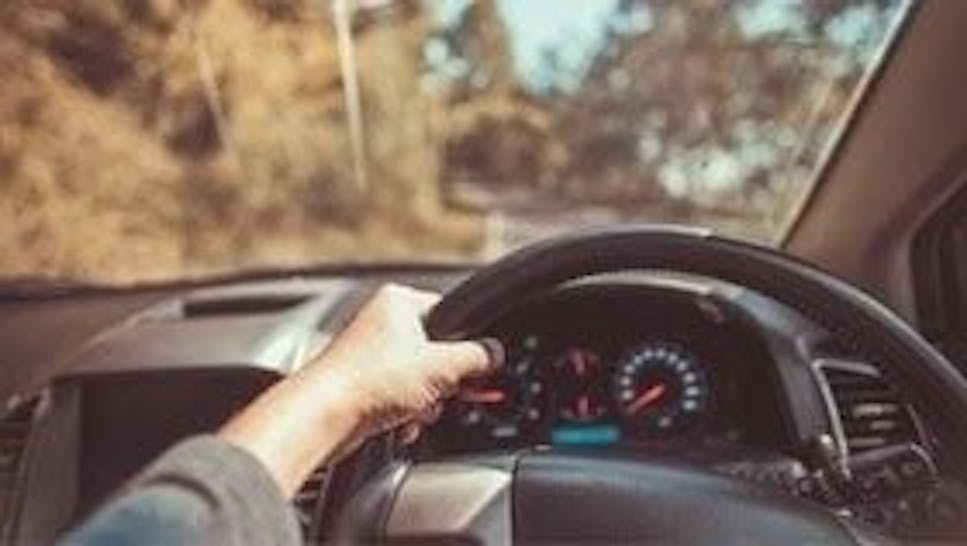 How does car hire excess insurance work?
Excess insurance allows you to claim back the excess you pay for a claim on your hire car.
Some policies only partially cover the excess charged, while others exclude common issues such as cracked windscreens and broken headlights.
It's therefore important to check the policy wording carefully before buying. This way, you know what you are getting from the outset.
Car hire excess insurance can be bought in advance as a single-trip or annual policy. You may wish to consider an annual policy if you hire cars regularly or are hiring for more than 14 consecutive days.
How do I make a claim on my car hire excess insurance?
First things first, if you need to make a claim, it is wise to do so as soon as possible. In fact, many insurers may not pay if you've left it longer than 31 days before submitting your initial claim.
To start with, you should get in touch with your insurance company to provide them with all the required information about the claim. Once that is done, you will need to submit the relevant claim form. This could be done online, via email, or even by post. Ultimately, it depends on each insurer's own policy.
Pay-outs for car hire excess insurance are generally carried out as refunds to the card from which the excess was originally taken. This means that the refund will be paid directly into your bank account and should arrive not long after your claim has been approved.
Do I need to buy additional cover when renting a car?
You don't have to purchase additional cover by law. A rental car should come with third-party car insurance as standard and a damage waiver. This will effectively cover any damage to the car you're using at the time.
However, unless you have car hire excess insurance, you will still need to pay the stipulated excess in the case of any damage. So excess insurance could save you a lot of money.
However, the cover can also be expensive, particularly if you buy direct from the car hire provider. You should make sure to always weigh up the costs and risks involved.
If you haven't bought car hire excess insurance before your trip, find out how much excess you'll be liable to pay in the event of an accident before making your decision.
What are the benefits of buying car hire excess insurance?
It can save you money if you have an accident. Taking out car hire excess insurance will provide peace of mind when you rent a car that you won't be ripped off when you return it.
What should I look out for when taking out car hire excess insurance?
Car hire excess insurance is not compulsory. You should not be pressured into buying from the car hire company while you are at the counter. Telling the clerk you have your own cover should bring the sales pitch to a swift end.
When buying your stand-alone cover, look for a policy that covers damage to headlights, windscreens, and tyres, as well as bodywork and engine parts. You should also choose one that protects your entire excess, rather than just a portion of it.
If you're taking out stand-alone car hire excess insurance for an overseas trip, check that the places you are planning to visit are included on the list of destinations covered by the policy. This is especially true if they are off the beaten track.
You'll have a choice of European or Worldwide cover – just make sure to check for any restrictions.
Should I buy annual or single-trip cover?
If you plan to hire a car more than once during the year, it usually works out cheaper to buy an annual policy, instead of arranging cover for each trip.
Prices for both will depend on where in the world you are travelling. As for the cost of single-trip insurance, it will also depend on how long you are away.
If you are going for an annual policy, try to find one that also covers car rental in the UK. This is just in case you ever need to rent a vehicle in this country.
How many times can I claim on my car hire excess insurance?
It depends entirely on your insurer and their policy.
Some insurance providers will offer unlimited protection. Others, instead, will have a cap in place for the number of times you can claim within a specific time frame or the duration of your policy period.
Where can I buy car hire excess cover?
Car hire companies often offer their own excess waiver or collision-loss-damage waiver insurance. In fact, they are likely to encourage you to take out cover of this kind when you go to pick up your car.
But getting car hire excess insurance this way can add hundreds of pounds to your bill. Many firms charge up to £25 a day, which means you could easily end up shelling out an extra £350 on a two-week trip. However, not having the excess insurance could prove even more expensive should you be involved in an accident.
Buying a stand-alone car hire excess insurance policy from a specialist insurer before you hire your car could be a cheaper option. You can choose an annual policy that covers you whenever and wherever you hire a car. Alternatively, you can opt for a single-trip cover that costs from just a few pounds a day.
As well as competitively priced premiums, standalone cover of this kind may have fewer exclusions. What's more, it offers more comprehensive cover than a policy bought from a car rental firm.
Will my travel insurance cover car hire?
Usually, no. However, your travel insurance provider may offer the option to buy car hire excess insurance as an add-on to your policy.
Does car hire excess insurance cover scratches?
Generally speaking, the answer is yes. But to be sure, always check the small print first.
In fact, scratches are usually a minor type of damage for which car hire excess insurance cover can be very useful. With no excess insurance, the repair cost would be lower than the excess, which means you would probably end up paying for the full cost of fixing the damage.
Tips to get cheaper car hire excess cover
Some of the things to consider when seeking cheaper car hire excess insurance include:
Early planning. Don't leave it until you are at the car hire desk to make a decision.

Buying annual cover. If you frequently hire cars, buying an annual multi-trip policy is going to work out more cost-effective.

Shopping around for the cheapest deal. Then approach your travel insurance provider to see if they can match it.
Remember to always check the terms and conditions of any policy. The car hire excess insurance needs to cover the cost of the damage to the car in the country the accident happens.
Compare cheaper car and travel insurance cover
Whether you're looking for car insurance or travel insurance, MoneySuperMarket can help. We are also very happy to aid you with car hire excess insurance compare.
Just let us know a few details and we'll do the rest. We'll compare quotes from our leading panel of lenders to find you the best deal for your pockets and needs.