Using prepaid cards on holiday
Prepaid cards are becoming increasingly popular with travellers, with the option to top-up whenever you need to make spending abroad easy
What are prepaid cards?
Prepaid cards are topped-up with a balance which you can use to pay for goods and services across a range of currencies. A prepaid card works like a credit or debit card when making a purchase, but you won't go into overdraft as the card doesn't work on a line of credit.
Instead, a prepaid card uses the money you loaded into your card in advance. Once you run out, you can top it up again to continue using the card.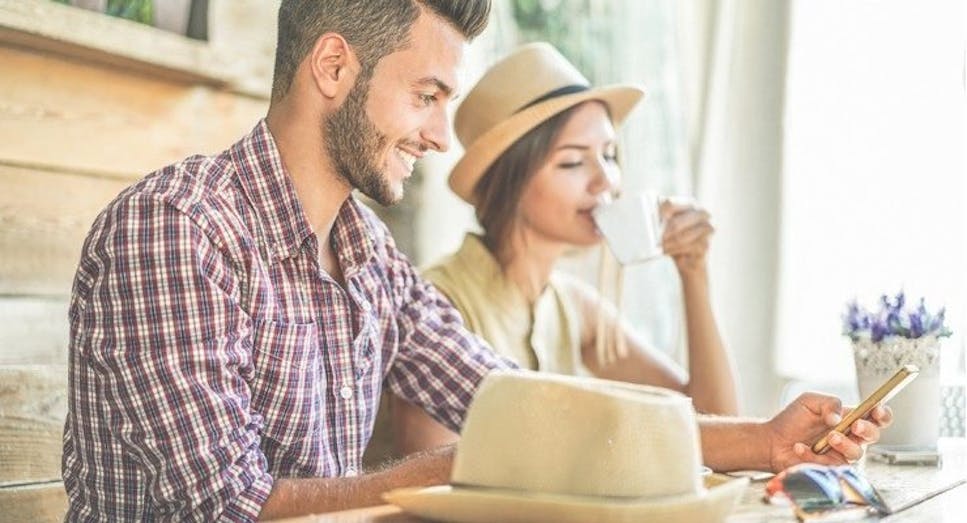 Why are prepaid cards popular for overseas spending?
Prepaid cards are becoming more popular as they're easier to use compared to other travel money alternatives and you have more flexibility in your spending. There is no risk of accruing interest when spending beyond the agreed upon limit, which makes them good for budgeting.
Types of prepaid cards
A single currency prepaid card allows you to top up the card with a single currency, making them ideal if you plan to visit only one destination or countries which use the same currency. However you'll be more suited to a multi-currency prepaid cards if you'll be spending money in a number of different currencies.
Advantages of using prepaid cards
As a convenient way to spend holiday money abroad, prepaid credit cards are gaining popularity with travellers worldwide. Here're a few reasons why:
They're easy to use

They can help you budget your holiday spending

There're no foreign-exchange fees on purchases as long as the local currency matches the one on the card

There're no credit-checks needed when applying for prepaid cards

They're accepted by most retailers

They're safer than cash to travel with as your money can be recovered

You fix in the money exchange rate at the time of loading – not during purchase
Are there any disadvantages to using prepaid cards?
While prepaid cards can be one of the most flexible ways to spend holiday money overseas, they can come with a number of fees including:
An application fee

A monthly charge for use

A fee every time you top up

Transaction fees of 3%

ATM withdrawal fees
Taking into account the fees and charges you may have to pay depending on the prepaid card in question, the application fee can vary between £2 to £7. There are prepaid card options where you won't have to pay a transaction fee or ATM withdrawal fee at all, so it's best to shop around for a travel money comparison.
Surveyed 1104 travellers, data collected by Consumer Intelligence, accurate as of October 2018.
Who are prepaid cards for?
Prepaid cards are a great way to spend travel money abroad, but they can be particularly useful to:
Travellers on a budget: A prepaid card can be the best way to limit your spending and keep track of your usage. This can help you avoid any overdraft charges, and you'll also be able to set a maximum spending limit on the card.
Alternative to credit cards: If you're not approved for a credit card, a pre-paid card can be a useful alternative. If you already have a credit card with a negative credit score, a prepaid card won't affect this so you'll be able to use it with some peace of mind.
Travellers looking for flexibility: Prepaid cards are easy to top-up and keep track of, so you won't have to carry around travel money. It's a safer way to travel; when lost, you won't lose money you didn't have as you would with a credit card.
Should I get a prepaid card?
A prepaid card is a great way to budget your spending. If you're a parent, you can lend a designated amount to your children through the prepaid card and make sure they're able to travel more safely with holiday money than they would with a wad of cash.
If you don't have a tight budget to keep to and are able to get an approval on credit, you may be able to get a more competitive deal with a travel credit card.
Prepaid cards vs credit cards
With a prepaid card you spend money that you already have, rather than borrowing money with a credit card. This means while you may receive a high credit-allowance, it can easily lead to interest charges. You'll be tied to monthly payments, and if you miss these it's likely you'll have to pay a fee.
A prepaid card means you have more control over your spending. Credit cards however are also known to offer more competitive money exchange rates and there won't be a need to top-up your cards regularly which adds some practicality to credit users.
Surveyed 1104 travellers, data collected by Consumer Intelligence, accurate as of October 2018.
Compare prepaid cards
Make the most out of your travel money by getting the most competitive deals on prepaid cards with the MoneySuperMarket comparison tool. Simply answer a few questions about your financial situation and we'll provide you with a list of options suitable to your needs. You may be able to improve your credit rating and save on charges you would otherwise pay if you used a regular debit or credit card.
We'll give you a way to compare monthly fees, transaction fees and any benefits that are worth knowing about. Compare travel money with prepaid cards for the best offers.  You can also compare exchange rates to find the best euro rate or other any other foreign exchange rate that may be relevant to you. Head to our currency comparison and compare travel money today.