Understand the different types of car insurance policies
There are a number of different types of car insurance, so here's how to pick the right one for your needs
What type of car insurance do I need?
When it comes to car insurance, there's a lot to think about. Insurers offer all sorts of policies and deals, so it's important you understand the different types of car insurance to find the best one for you.
It can be tempting to go for the cheapest policy, but you should consider whether it may be beneficial to pay for extra cover and think about which type of car insurance is most suited to your needs.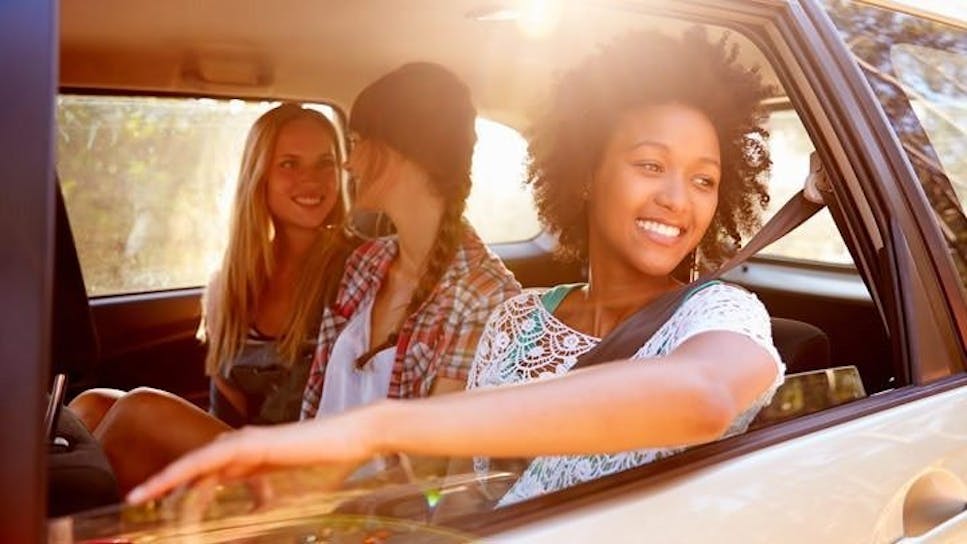 What are the different types of car insurance?
There are three main types of car insurance policies:
Third-party only
Third-party only car insurance is the minimum legal of cover required by law – and even though it offers the least protection of all three types, it's usually the most expensive type of car insurance policy. It typically covers damage to someone else's car or property or injury you may cause to others. It doesn't cover you, for example, if you're injured in an accident or if your car is stolen or damaged in an accident or fire.
Third-party, fire, and theft
Third-party, fire, and theft policies are the next level of protection up from third-party only. This type of car insurance policy includes everything in third-party insurance, but it also adds cover for your own car if it's stolen or damaged by fire or an explosion. Bear in mind that this type of car insurance won't cover your car for accidental damage.
Fully comprehensive
Fully comprehensive car insurance is the highest level of cover you can take out to protect your vehicle. It usually covers everything in the above policies, as well as adding extra protection for your own car, you, and any other passengers.
Which type of car insurance is cheapest?
The cheapest type of car insurance will depend on your personal circumstances. However, fully comprehensive cover is usually the cheapest type of car insurance, even though it offers the most cover out of the three policy types. 
It used to be the other way around until insurers noticed they were getting more claims on third-party-only policies due to younger or newer drivers choosing this as the cheapest option. This pushed the price of third-party-only policies up, so the trend reversed – and now, fully comprehensive cover is cheapest.
What other types of car insurance are there?
As well as the three main types of car insurance, there are several other types of cover that can protect you in various situations:
What is Telematics cover?
Telematics or black box insurance is when your car is fitted with a device (or some insurers use an app) which monitors your driving. If you drive safely, you could be rewarded with cheaper premiums. 
This tends to be more popular with younger drivers who are typically charged more expensive premiums, as it cuts the cost of the policy by having one and can also offer a discount for good driving.
What is driving abroad cover?
If you're planning on taking your car overseas, you need to make sure you're covered in your chosen destination with specialised driving abroad cover.
What is temporary/short-term cover?
Temporary car insurance gives you short-term cover for driving a car. It allows you to get fast, flexible cover for as little as one day or even up to several months. Most policies are fully comprehensive, but there are other options available for certain circumstances.
What is pay-as-you-go cover?
Pay-as-you-go cover comes in different forms depending on how closely you want your driving to be monitored. You can get pay-per-mile, pay-per-hour, or pay-how-you-drive (telematics) policies.
What is learner driver cover?
Learner driver car insurance is another term for provisional licence car insurance. It covers you for the lessons and practice sessions you do before getting your full licence.
What is business cover?
Business car insurance covers your car if you use it for work. This is different to a standard policy, which only provides cover for social use and commuting. It's important to make sure your car is insured at all times, whichever class of use.
What is named driver insurance?
A named driver is someone who is insured to drive a vehicle in which another person does most of the driving. When driving that vehicle, the named driver will have the same level of cover as the main driver.
What is multi-car insurance?
Multi-car insurance allows you to insure two or more cars on a single policy with the same provider. You'll get all the benefits of a standard car insurance policy, and insurers even sometimes offer a discount for every car added to the policy.
What is classic car insurance?
If you're an owner of a classic car, you'll likely need specialist insurance. Classic car insurance is designed for older cars that are primarily used for leisure purposes. 
Premiums usually end up being cheaper than standard car insurance, as classic cars tend to be driven less and are kept in good condition.
What is track day insurance?
Are you quite the racer? Track day insurance provides accident cover when you drive your car on a racetrack as part of an organised track day. Most standard car insurers exclude track days, so you'll generally need to purchase cover from a specialist insurer.
What is criminal conviction cover?
If you have a criminal conviction, your car insurance options are likely to be limited and expensive – even if your conviction isn't related to driving. However, it's usually possible to find cover with specialist criminal conviction cover.
What is impounded car insurance?
You might need insurance for an impounded vehicle if your existing policy doesn't already offer cover for releasing or retrieving an impounded car. If you aren't already insured, you'll need to either add this cover to your policy or take out a temporary policy for impounded cars.
What are car insurance extras?
There are several add-ons also available with most types of car insurance. Some will come as standard with your fully comprehensive policy, but every insurer is different – so you should check before you make any decisions. 
Breakdown cover
If your car breaks down, breakdown cover can pay for your car to be picked up and taken for repairs.
Personal accident
If someone is seriously injured or killed in a car accident, personal accident cover can provide compensation. 
Motor legal
If you need to take legal action after an accident that wasn't your fault, legal expenses cover can help.
Courtesy car
If your car is involved in an accident and damaged, having courtesy car cover means you'll be provided with a temporary car, allowing you to get back on the road as quickly as possible while yours is repaired.
No claims discount
Most insurers will offer no claims discounts to drivers that don't claim on their car insurance. So if you've never made a claim, you can get cheaper premiums by choosing a no-claims discount add-on.
Windscreen
Damage to a windscreen is easily done, and the cost of repairing one can be very expensive. Windscreen cover lets you claim for the cost of replacing a cracked or shattered windscreen.
Misfuel
Accidentally topping up the tank with the wrong fuel can play havoc with your car. Wrong fuel cover will help pay for repair costs if it happens to you.
Lost keys
If your car keys are lost, stolen, or damaged, replacement key cover will pay for a new pair.
What does compulsory excess mean on insurance policies?
With different types of car insurance comes compulsory excess. This refers to the amount that you have to pay in the event of an accident – it's what comes out of your own pocket when you make a claim.
The insurer sets the compulsory excess on the policy, and it can factor in the risk of an accident. So new or young drivers may face high compulsory excess costs, as well as those with expensive vehicles like high-performance cars.
What is voluntary excess?
Like compulsory excess, voluntary excess appears on different types of car insurance policies. However, you can set this yourself and decide how much you want to pay in the event of an accident.
Typically, the higher the voluntary excess, the lower the price of the insurance policy. However, you will normally be capped at how much you wish to pay. It's vital that you choose a price that you can afford to pay – and remember, you'll be paying this on top of the compulsory excess. So make sure that the total of both of these prices is within your budget.
What exactly do insurers factor into the price of different types of car insurance?
As mentioned above, there are different factors that insurers will take into account. This includes:
Age – young drivers tend to face higher policy prices

Driving history – insurers will consider your experience, any claims, and any convictions

Where you live – some areas experience a higher number of burglaries than others, so insurers will assess the crime in your local area

Your car's insurance group – vehicles fall into different insurance groups, with group one usually being the cheapest to insure

Your car's make and model – some cars are more powerful than others, and this will increase the price

The value of your car – the higher the value, the more appealing it is to thieves, as well as being more expensive when it comes to things like repairs

Your annual mileage – the more you drive, the more at risk you are of an accident
Compare car insurance quotes
If you're looking to buy a car insurance policy, you can compare cheap car insurance quotes from a wide range of providers at MoneySuperMarket.
Make sure you think about what cover you need, including any add-ons, and use our comparison tool to find the best deal for you.