Understand the different types of car insurance policies
There are a number of different types of car insurance. Find out what type of car insurance you need to drive in the UK.
What type of car insurance do I need?
If you want to drive a car on the roads in the UK, car insurance – which is designed to cover the cost of being involved in a road accident or having your car damaged or stolen – is a legal obligation.
In fact, even if you never take your car on the road, it still needs to be taxed and insured unless you register it as "off road". But with so many different types of car insurance on offer, what sort of policy is right for you?
Insurers offer different levels of cover, ranging from basic policies offering just the protection you need by law to much more comprehensive policies covering everything from theft to personal injury.
Many companies also offer a range of specialist policies designed for different types of vehicles and drivers, so it's important to find the best one for you.
Choosing the right type of car insurance can save you money in the long run – although you should always look for the best combination of cover and cost rather than simply opting for the cheapest policy available.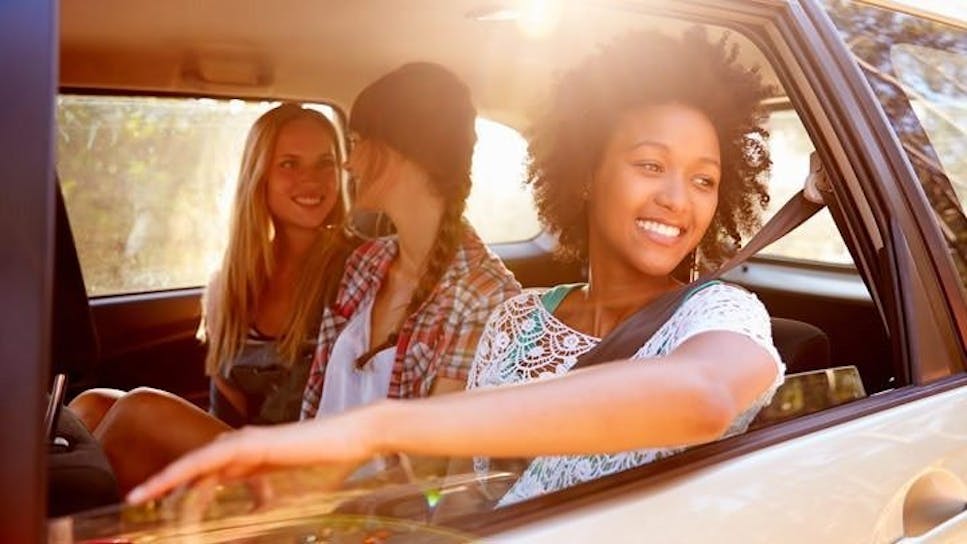 What are the three main types of car insurance?
Car insurance generally comes in three main types:
Third-party only
Third-party only car insurance is the minimum legal of cover required by law – and even though it offers the least protection of all three types, it's usually the most expensive type of car insurance policy. It covers damage to someone else's car or property or injury you may cause to others (including your passengers). So, if you drive into the back of someone else's car, their repairs will be covered – as will any medical expenses incurred by the other people in both vehicles. However, third-party only insurance doesn't cover you, for example, if you're injured in an accident or if your car is stolen or damaged in an accident or fire. In the example above, you would therefore have to cover the cost of any medical attention or repairs required by you or your car out of your own pocket.
Third-party, fire, and theft
Third-party, fire, and theft policies are the next level of protection up from third-party only. This type of car insurance policy includes everything covered by third-party only insurance, plus cover for your car if it's stolen or damaged by fire (arson or accidental) or an explosion. Bear in mind, however, that this type of car insurance won't cover your car for accidental damage. So, if you are in an accident that's deemed to be your fault, you'll still have to cover the cost of any repairs to your own car – as well as any medical expenses you incur as a result.
Fully comprehensive
Fully comprehensive car insurance is the highest level of cover you can take out to protect your vehicle. It usually covers everything in the above policies, as well as adding extra protection for you, your car, its contents, and any passengers. So, even if an accident is your fault, all you'll have to pay out should be the excess (see below) you agreed to pay towards any claims when you bought the policy. Comprehensive policies often include extras, such as windscreen cover and the use of a courtesy car while yours is off the road, as standard. And what's more, fully comprehensive is usually the cheapest level of car insurance too. That's probably why it's the most common car insurance cover level chosen in the UK today.
Which type of car insurance is cheapest?
The cheapest type of car insurance for you will depend on your personal circumstances, including your age, your occupation, and the type of car you drive. However, fully comprehensive cover is usually the cheapest type of car insurance, even though it offers the most cover out of the three policy types. 
It used to be the other way around until insurers noticed they were getting more claims on third-party-only policies due to younger or newer drivers choosing them as the cheapest option – thereby pushing up the price.
These are the average cost for our customers in 2023:
| Comprehensive | Third party only | Third party, fire & theft |
| --- | --- | --- |
| £560 | £620 | £753 |
Data collected by MoneySuperMarket, accurate as of January 2023.
What other types of car insurance are there?
While standard car insurance provides sufficient protection for most motorists, you may be better off with a specialist policy. Options include:
What are car insurance extras?
You can personalise your car insurance to offer exactly the cover you need by adding extras to your policy. These add-ons may come as standard with fully comprehensive policies, but often involve paying a bit more. Popular car insurance extras include:
What is a car insurance compulsory excess?
A car insurance compulsory excess is the amount you have to pay towards the cost of a claim.
It is set by your insurer and tends to be higher if it judges you more likely to make a claim, for example because you are a new or young driver.
A car insurance voluntary excess is the amount you opt to pay on top of the compulsory excess if you make a claim and can range from £0 to £1,000.
Typically, the higher the voluntary excess, the lower the price of the insurance policy. However, it's important not to choose a voluntary excess that you would struggle to pay on top of the compulsory excess should you need to make a claim.
What exactly do insurers factor into the price of different types of car insurance?
As mentioned above, insurers take a range of factors into account. These include:
Age – young drivers tend to pay higher premiums

Driving history – insurers will consider your experience, any claims, and any convictions

Where you live – some areas experience a higher number of burglaries than others, so insurers will assess your local crime rate

Your car's insurance group – vehicles fall into different insurance groups; the higher the group, the more you're likely to have to pay for car insurance

Your car's make and model – more powerful cars are usually more expensive to insure

The value of your car – the higher the value, the more it will appeal to thieves – and cost to repair

Your annual mileage – the more you drive, the higher your risk of being in an accident