Everything you need to know about track day insurance
It's vital to have the right track day insurance for your vehicle. Find out more with our no-nonsense guide…
Finding the best car track day insurance can be difficult, especially if you are using your everyday vehicle for driving around the racetrack.
Most standard car insurers exclude track days, so you'll generally need to purchase cover from a specialist insurer.
Here's everything you need to know about track day insurance costs and cover.
What is track day insurance?
Track day insurance provides accident cover when you drive your car on a racetrack as part of an organised track day. The majority of standard car insurance policies exclude track days due to the risks involved, so always check with your insurer what cover you have – and ask for confirmation of any cover you do get with your policy in writing before you drive on the track. You also need to remember that you will lose your no-claims discount if you claim for an accident you have on track.
In most cases, the best option is to take out a separate policy with a specialist track day insurance provider; you can choose between a policy that covers one event or one that covers multiple track days.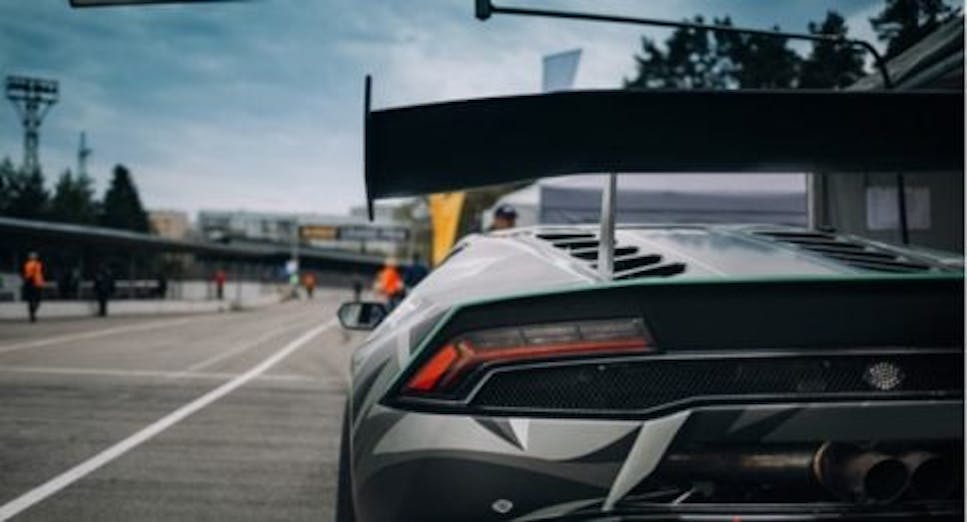 How does track day insurance differ from standard car insurance?
Track day insurance is designed to provide cover when you are driving your car on a racetrack rather than the road (although some policies also cover the journey to and from the track).
With track day insurance, you can choose a certain value to insure. For example, this doesn't have to be the full value of your car (like standard car insurance) but instead insures you against an amount specified.
Typically, as a driver, you are only covering accident and/or fire damage to your own vehicle – there is no third-party liability.   
With track day insurance, you can have multiple drivers with the option of half- or full-day cover on track.
Do I need track day insurance?
It's sensible to take out track day insurance cover if you are planning to drive a vehicle you own on a racetrack. Track owners are not responsible for any damage, so without track day insurance, you're not covered.
While you're not usually liable for any damage caused to the track itself, it's also worth remembering that you will have to pay for any damage to your own vehicle, whether or not a crash is your fault. Even if your standard insurance policy covers your vehicle for track days, by relying on your everyday insurance, you risk losing your no-claims bonus if you have an accident on track – so it's best to consider track day insurance.
A specialist insurance provider will be able to advise you on the right sort of policy and tailor your cover to meet your individual needs. If you're planning to compete, for example, race insurance may prove a better choice than track day insurance.
It's rarely included on standard car insurance policies, although you may be able to add it to certain policies for modified cars. Therefore, most drivers take out track day insurance separately from their everyday car cover.
What if I drive on the track with just my standard car insurance policy?
It isn't compulsory to take out track day insurance on top of your car insurance policy if it doesn't already cover it – but that's not to say you shouldn't consider it, as your standard car insurance policy won't cover you for any accidents on the track.
There are many risks involved with driving on the racetrack. Regardless of how experienced you are on the track, you can't have the same confidence in other drivers as you do yourself. So it's better to be safe than sorry, as you can't be fully certain that another driver will perhaps be the cause of damage to your vehicle – and you want to ensure that you've got as much protection as possible.
Can I drive my car outside of the racetrack with track day insurance?
It's unlikely your insurer will cover you for driving off the circuit with track day insurance. Whether you choose third-party only, third-party, fire, and theft, or comprehensive cover, you'll need to insure your car if you wish to drive it on the roads.
However, it's normally not just an ordinary vehicle that you'll use for racetrack driving – you'll likely be using a high-performance car. In this case, you will need to look at specialist insurance for this.
What does track day insurance cover?
The level of cover provided by track day insurance policies varies, so it's always sensible to check what is included before taking out a policy. Standard Grove & Dean Motorsport Insurance policies are priced on either a 'full value basis', meaning you can claim the full value of your vehicle if you are involved in an accident, or an 'agreed value basis', where you are covered up to a value agreed between you and the insurer.
This basis enables you to insure a percentage of the value instead, which is one way to cut track day insurance costs (see below for more cost-cutting tips).
Things to check when comparing track day insurance policies include:
Is the type of car you drive covered (supercar, classic car, modified car, etc.)?

Is fire damage covered?

Is personal injury cover included?

Which tracks are covered (across UK & Europe)?

Are journeys to and from the track covered?

Are spare parts/tool kits covered?
As mentioned above, the cover across policies varies. Whether you've taken out a specialist track day insurance policy or your standard insurance includes cover, your insurer may not cover you for:
Breakdown of your car's engine or gearbox

Recovery of an undrivable vehicle if it is outside of the UK and Europe

Fire damage not caused by the track

Damage while someone else was driving the vehicle who is not insured on the policy
How much does track day insurance cost?
The cost of track day insurance depends on a number of factors, including:
The type of car you drive (more expensive models will cost more to insure)

The number of track day events you plan to take part in

Previous track day claims experience

Your age

Your voluntary excess
Track day insurance premiums are also affected by any modifications you make to your vehicle. Performance enhancements increase the risk of an accident, whilst cosmetic modifications make repairs more expensive. However, you must inform your insurer about any such improvements, as failing to do so could invalidate your track day insurance policy.
Can I cut the cost of track day insurance?
Ways to cut the cost of car track day insurance include:
Agreeing to pay a higher voluntary excess towards any claims – the higher the excess, the lower your premiums tend to be.

Getting some track day experience under your belt – many track day car insurance providers offer discounts for experienced track day participants, as there is less risk.

Choosing a safer track – some insurers will offer cheaper track day cover on tracks with large 'run-off' areas.

Taking out a multi-day or annual policy – this can prove cheaper than several single-day policies.
Compare track day car insurance
It's easy to compare track day insurance quotes with MoneySuperMarket's car track day insurance partner, Grove & Dean Motorsport Insurance. Simply answer a few questions about you, your car, and the track day you want to take part in, and you will receive a fast online quote for a policy that suits your needs.
If you're looking for standard car insurance, you can also find and compare car insurance quotes with MoneySuperMarket.