Take control of your finances with a balance transfer credit card
Consolidating your debts on to one piece of plastic could save you money. Here we show you how...
The cost of living crisis means more households need to rely on credit cards - as well as other forms of borrowing - to budget from month to month.
Interest-free balance transfer credit cards can help if you need to tackle your debts. Paying off consumer debt, taking advantage of 0% interest to give you some breathing space, can help put you in a stronger financial position.
Representative example: If you spend £1,200 at a purchase rate of 19.9% (variable) p.a. your representative APR is 19.9% APR (variable).
How to go about clearing debt
If you've got existing balances on different credit cards at high rates of interest – or a chunk of debt you want to pay off – it makes sense to combine this onto one card - ideally at the lowest possible rate - or 0% interest.
One of the best ways to do this is to transfer your debts to a balance transfer card offering 0% interest for a  period.
This will give you the additional time needed to pay off what you owe.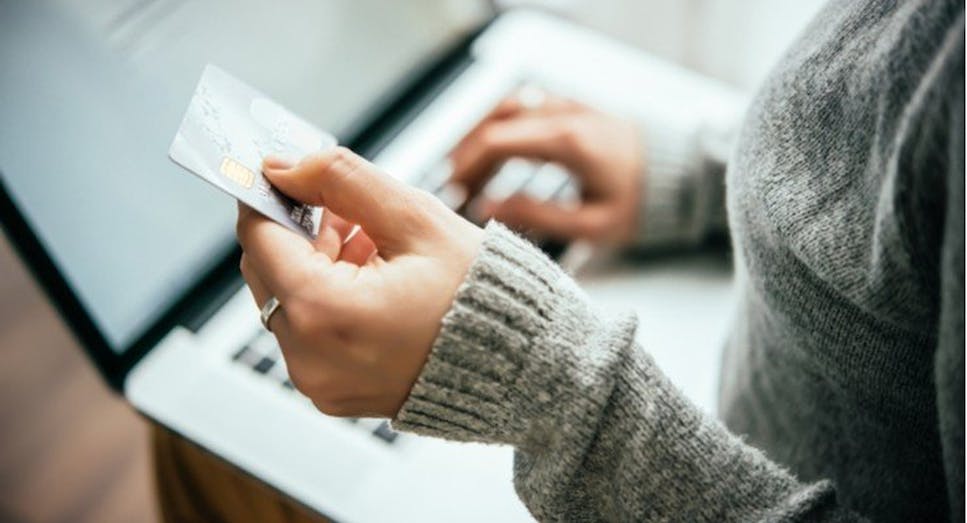 How to choose a balance transfer deal
If you are looking to consolidate debts with a transfer card so you can pay off your debt gradually, you can compare deals and check your personal eligibility here.
Some of our credit card providers offer long-duration interest-free periods of more than two and a half years.
Watch out for the balance transfer fee
While a balance transfer card with a lengthy 0% window may sound very tempting, you must remember to factor in any fee levied for transferring debt – to work out if it is worth it.
Fees are usually around 2% of your balance, but can be as high as 3% which you pay upfront.
For some borrowers, it may make sense to opt for a balance transfer card that has a shorter interest-free period, but a much lower fee – or no fee at all. The key is to do the maths to find the right card for your needs.
Before signing up, also check whether the card you are considering has an annual fee – as over time, costs could mount up.
Plan to clear your debt
As a borrower, it's important to remember that when the promotional 0% window on your balance transfer card ends, you will start getting charged interest.
In some cases, this annual interest rate – known as the 'annual percentage rate' (APR) – could be above 20%.
With this in mind, you should plan ahead to have cleared what you owe before the interest-free window expires. If not, you could see your rate of interest soar.
That said, all is not lost if you don't manage to clear what you owe in time. You just need to be ready to shift the remaining balance to a new 0% card.
Crucially, though, you need to remember that you can't keep shifting your balance forever, as your debt will need to be repaid eventually.
Tread carefully when applying for a card
When applying for a new credit card, you need to be aware that a 'hard credit search' will be noted down, leaving a 'footprint' on your file. If you end up with multiple searches on your record, this can have a negative impact on your credit score, making it harder to get accepted by other lenders.
To avoid this, make use of our Eligibility Checker tool. You can use this to compare card offers and find out which ones you are more likely to get accepted for, without your credit score taking a hit.
Don't assume you'll get the advertised rate
When applying for a card, note that you might not qualify for the advertised rates of interest. The very best rates are often reserved for those with the top credit scores. If your credit record isn't squeaky clean, you could end up getting charged a higher rate of interest.
With all credit cards, only 51% of applicants have to be offered the advertised rate.
Not only this, but you could also find you're offered a shorter 0% period, meaning fewer months interest-free.
Also be aware that when it comes to the credit limit, the actual amount you get offered may be dependent on your credit rating. If you've got any blemishes on your credit record, you may not get the limit you see advertised.
However, when you search for a card with us, you may see you're pre-approved for certain cards. The interest rate, the interest free period, and the fee, if there is one, are all guaranteed – the only thing we can't guarantee is the credit limit you'll get. Essentially the deal you see is the deal you'll get, subject to the lender's final checks.
It's good to get into the habit of checking your credit score. You can do this quickly and easily – and as often as you like – with our Credit Monitor tool. There are also lots of hints and tips available, and details of steps you can take to boost your credit score. 
Top tips when using a balance transfer card
Resist the temptation to go from month to month making only the minimum monthly payments on your credit card. By paying off more than this – as and when you can – you will clear your balance a lot faster.

Better still, try and clear your card in full each month

Never miss a payment. A late or missed payment will usually incur a £12 fee, and could also lose you your 0% promotional offer. In addition, it could have an impact on your credit rating – making it harder to borrow in the future

A good approach is to set up a direct debit to automatically repay your card as soon as your payment is due each month

Don't use a balance transfer card for new spending, as this means you will start to amass fresh debt. If you are serious about getting your finances on track, you need to be disciplined about clearing what you owe