Choose the right Tesco Bank credit card for you
Who is Tesco Bank credit cards?
Tesco Bank, formerly Tesco Personal Finance, was formed in 1997 as part of a joint venture between Royal Bank of Scotland and Tesco (the supermarket giant). It now has more than five million customers.
Now entirely owned by Tesco, Tesco Bank operates under its own banking licence offering insurance, credit cards, loans, savings, mortgages and travel products.
Tesco Bank launched its first mobile app in 2014 to support its current and savings accounts as well as credit cards. 
It offers a range of credit cards including balance transfer cards, money transfer cards, credit builder cards, and cards that give different combinations of these features. 
One unique benefit of using a Tesco Bank credit card is the chance to earn Tesco Clubcard points – even when you don't shop in the store. Clubcard points can be redeemed against a variety of goods and services.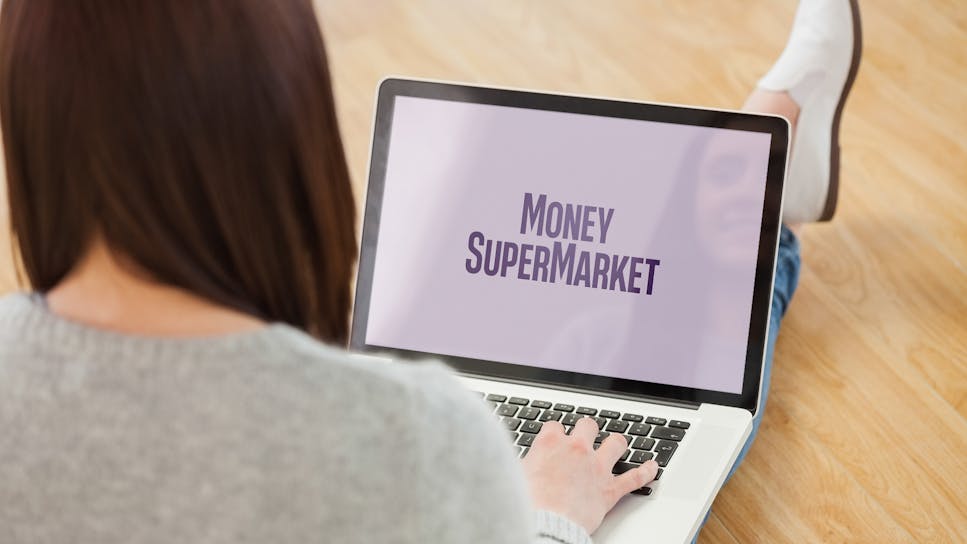 How do Tesco Bank credit cards compare?
Tesco Bank offers a range of different credit cards to help you manage your money. These include:  
Balance transfer cards: A credit card that allows you to move debt from other cards onto the balance transfer card and pay it off at a low interest rate, often 0% interest for an introductory period. These cards are great for paying off what you owe without incurring more interest, but they're not designed for spending
Money transfer cards: If you need money in your current account to help with cashflow or clear an overdraft, then a money transfer card could be an option. Borrow money through the card and switch it straight into your current account, paying your card off at a low interest rate in a similar way to how you'd clear a balance transfer card

Purchase cards: The credit card for those that want to spend on credit, but may not be able to – or don't wish to – pay it off immediately. A purchase credit card comes with a low interest rate for spending, which could be 0% during an introductory period

Credit building cards: If you've never had a credit card before, or if you've a history of bad credit, a credit builder card could help you to build your credit rating up over time. Typically these cards have lower credit limits and higher interest rates, but you're more likely to be accepted 

Combined balance transfer and purchase credit cards: A mixture of low or 0% interest rates for both balance transfers and new spending

All-round cards: Tesco's all-round cards go one step further than just balance transfers and purchases and also include low rates for money transfers. An option for those who may need to spend and move money but would prefer not to have multiple credit cards 
Tesco credit card features
Tesco credit cards come with a range of benefits and features, including: 
Tesco Clubcard points: You'll receive Tesco Clubcard points every time you spend with a Tesco credit card where you see the Mastercard logo. 

Payment protection. Credit cards offer enhanced financial protection for purchases of more than £100 and less than £30,000 through Section 75 of the Consumer Credit Act, This states that the credit card provider has equal liability with the retailer to make sure the customer receives a fair deal – which could mean a refund if the goods or services you buy on the card are damaged or fail to arrive, or the retailer or supplier goes bust.

Credit card app: Like most credit card providers, Tesco offers the chance for customers to conveniently manage their finances, including credit card transactions, through a dedicated app.

Fast and secure payments: Tesco offers easy ways to pay your credit card bill through contactless technology, including Apple Pay, where you can link your card to an iPhone, iPad or Apple Watch. 

Paperless monthly statements. Get your monthly statements in your app rather than through the post.

No fees. None of Tesco's credit cards come with an annual fee.
Can I use my Tesco credit card as a Clubcard?
Yes. One of the big advantages of a Tesco credit card is that you will accrue Tesco Clubcard points when you use it for spending. This doesn't just apply to when you shop with Tesco – in its supermarkets or for your online shop, but when you use your card anywhere to buy goods and services - online, in stores and when you fill up at the pump, for example.
These can quickly add up and be turned into vouchers to spend, in store, on Tesco fuel and tesco.com, or with Clubcard Reward Partners – a long list of retailers who accept the vouchers. 
How do I pick the best Tesco credit card?
Choosing the best Tesco credit card for you will depend on what you need the card for and how you want to manage your finances. The type of card you can get will also depend on your personal financial situation, including your credit score.
If you're looking to spread payments for a large purchase over a few months, a purchase credit card could work well. If you want to move debt from elsewhere so you can pay it off at a lower interest rate, a Tesco Bank balance transfer credit card may be the preferred option. Or if you need funds in your current account, applying for a money transfer card could be a smart choice.
Tesco also offers credit cards that combine these features. For example, you may want one that you can use for spending, but also move debt to from elsewhere. A combined credit card can provide low interest rates for both.
In addition, Tesco Bank offers a credit card for those with bad credit, sometimes called a credit builder card. These cards tend to have a lower available credit limit and higher interest rates (APR). But if you've never borrowed before or you've had debt problems which means your credit score is low, you might be more likely to be accepted for a credit builder card.  
If you need more information, our guide to which credit card is best for you can help further.
Am I eligible for a Tesco Bank credit card?
To be able to get a Tesco Bank credit card you must be: 
Aged 18 or over 

A UK resident  

Have proof of income or affordability
Your credit score will also be assessed before any application is approved.
How likely am I to get accepted for a Tesco Bank credit card?
Whether you're accepted for a credit card depends on a number of factors, including:
Your credit score

Your income and outgoings

Tesco Bank's own internal approval criteria. (Terms and conditions will differ between card providers).   
How long does it take to get a Tesco Bank credit card?
Applying for a Tesco Bank credit card can be done online in just 10 minutes. Once approved, you should receive your Tesco Bank credit card within 5-7 working days from your application being accepted. Your PIN arrives separately within 3-5 working days.
Compare credit cards from market-leading brands
Whatever type of credit card you're looking for, MoneySuperMarket can help. We'll ask you a few simple questions and run a 'soft search' on your finances that won't leave a mark on your credit score, but will allow us to find the most suitable deals from our leading panel of providers.   
You can see any cards you're pre-approved for and your chances of being accepted for others, so you can apply in confidence to get the credit cards you want.
MoneySuperMarket is a credit broker – this means we'll show you products offered by lenders. We never take a fee from customers for this broking service. Instead, we are usually paid a fee by the lenders – though the size of that payment doesn't affect how we show products to customers.