How to choose the right Capital One credit card
Capital One is one of the world's biggest credit card providers. It was founded in 1994 in the USA, when the Signet Financial Corporation decided to spin off its credit card division. It then expanded its operation to the UK in 1996. 
The company was a pioneer in mass-market credit cards – and while its American operation has expanded to include high street banking and car loans, here in the UK it's still best known for its credit cards. Capital One cards are designed for people with low credit scores or an existing credit card debt – so if you're facing heavy bills or you find it hard to get access to credit, this could be the card for you.
How do Capital One credit cards compare?
With Capital One, you can choose from two types of card – a credit builder card or a balance transfer card. They're both relatively easy to be accepted for – even if you have a less than perfect credit score. Here's what's on offer:  
The ordinary Capital One card is a credit builder card. You'll start off with a low credit limit, but twice a year you could have the opportunity to increase the amount you can borrow. There's no annual fee, which makes it a great option if you're looking to borrow small amounts without any expensive extras. Make sure you use it wisely, though – the card comes with a high APR, so if you don't pay off your balance each month you could get trapped in rising debt
Capital One also offers a balance transfer card – if you think you're paying too much interest on an existing card balance, it offers 0% interest while you get your finances in order. Capital One's offering should be easier to get if you have a low credit score, so it's an attractive offer – but there are things to keep in mind. The interest-free period is only six months, while many other cards will have 0% interest on balance transfers for a year or more. There's also a 3% balance transfer fee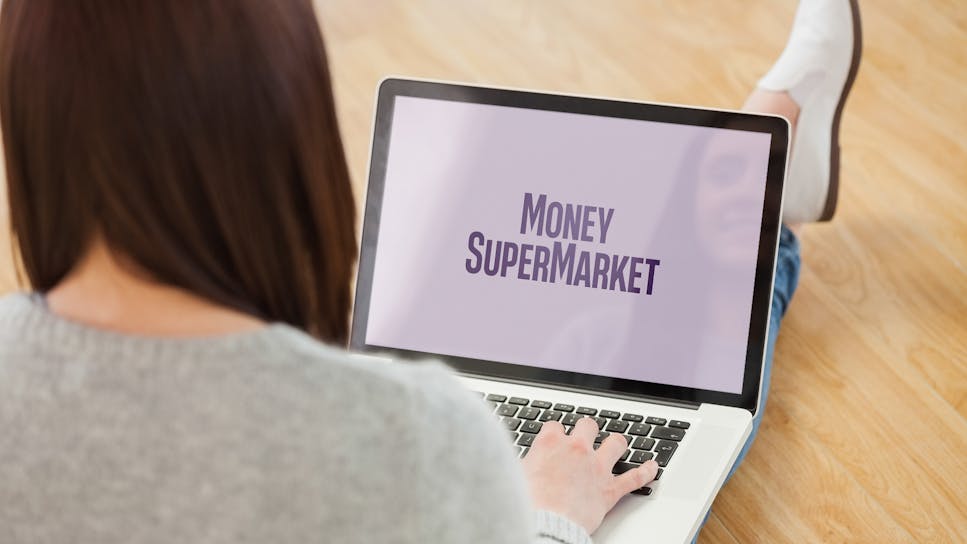 Capital One credit card features
Capital One offers extra features to customers beyond the card itself. When you sign up for a Capital One card, you'll also get:  
Extra cards – with Capital One, up to three family members can get their own cards for your account

Access to a mobile app, which lets you keep an eye on your spending and lock or unlock your card any time, anywhere
Support from Capital One's customer helpline, in case you have any questions or issues

No annual fees on either of its cards 

Protection from fraud – your Capital One card is protected by MasterCard Security Check, making it harder for anyone to make fraudulent purchases

Plus, Capital One is fully regulated by the Financial Conduct Authority (FCA), and you're protected under the Consumer Credit Act. So if something goes wrong on a purchase you make between £100 and £30,000, you can apply to the credit card issuer for a full refund
How do I pick the best Capital One credit card?
Both of Capital One's credit cards are great for people whose credit score could use a lift – but they're designed to suit different needs. Here's how to tell which card is the best one for you. 
If you're new to credit, or you'd like to improve your credit score, the ordinary Capital One card is likely to be most suitable. You'll start off borrowing a small amount of money, but as long as you're responsible, your credit limit should slowly increase over time. As your credit limit rises, so should your credit score – and eventually, you'll be able to get access better deals and lower interest rates on cards and loans. 
If you already have credit card debt and you'd like to reduce your monthly payments, you could consider a Capital One balance transfer card. You'll get six months with 0% interest, giving you time and space to sort out your finances and start paying off your debt. 
Am I eligible for a Capital One credit card?
To get a new Capital One card, you need to be aged 18 or older and on the electoral roll in the UK. It helps if you haven't declared bankruptcy or had a County Court Judgement (CCJ) in the past 12 months – but Capital One cards are designed to help people with a bad credit history, so you might still be offered a card. 
How likely am I to get accepted?
Capital One's cards are designed for people whose credit scores are less than perfect, so you stand a higher chance of getting accepted for a Capital One card than you might with many other providers. There's no guarantee – but when you search for credit cards with MoneySuperMarket, you'll see which cards you've been pre-approved for. For other card deals we'll show you your chance of being accepted. That way, you can apply with confidence, and not have to worry about any nasty surprises.
How long does it take to get a card?
When you apply for a Capital One card, if you meet the criteria you should be approved quickly. Your new card will then arrive in the post within 7-10 working days – with your PIN code arriving a few days before that. Once you have your card and it's been activated, you can start using it immediately.   
Compare credit cards with MoneySuperMarket
If your credit score could be healthier, there are still plenty of cards on the market that could help you. Capital One is one of them, but to make sure you're getting the best possible deal, it always helps to shop around.  
With MoneySuperMarket, finding a new credit card couldn't be easier. Simply give us a few details about yourself and your circumstances, and we'll search all the leading deals to find those that suit you best. You'll see how likely you are to be accepted for each card. Searching doesn't affect your credit score.