Who is M&S Credit Cards?
Who is Marks & Spencer?
Marks & Spencer is one of a host of high street retailers which have moved into financial services and banking.
M&S Bank launched in 2012, on the foundations of Marks & Spencer Financial Services (which first launched in 1985). M&S has a long-standing reputation in the UK as being a quality brand.
M&S Bank operates as a joint venture arrangement with HSBC. But it has its own banking licence.  
The bank offers a range of products, including loans, savings and general insurance products (such as travel, car and pet) as well as travel money. Its current accounts are now closed. 
M&S also offers credit cards. But what types are on offer, and are they suitable for your needs?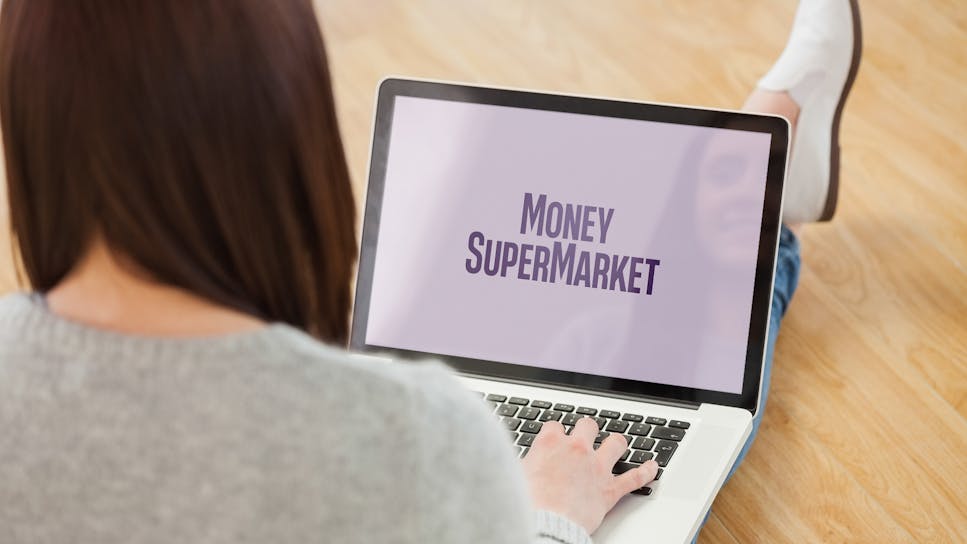 How do M&S credit cards compare?
M&S offers a handful of different credit cards, including a purchase card, a balance transfer card, and a rewards card. They are popular cards, particularly with M&S shoppers. Cards come with some attractive features, including competitive introductory offers and rewards.
Here's a run-down of the types of card on offer: 
Purchase card – a card to use for shopping. Offers a long interest-free period on both purchases and balance transfers, as well as points when you spend, both in M&S and elsewhere

Balance transfer card – a card to use if you are looking to reduce existing debts. Offers a lengthy 0% period
Rewards card – a card which offers big points when you shop in-store, as well as points when you shop elsewhere, along with a sign-up bonus. Points are converted into M&S reward vouchers to be spent in-store or online 
M&S credit card features
M&S cards come with a range of features for cardholders, including:
Cards offer a competitive annual percent rate (APR) after the introductory period and competitive 0% interest introductory periods 
There is no annual fee on some cards

Additional cardholders can be added – meaning you can earn more points

You can monitor your balance and keep track of how many points you've earned online through internet banking and the M&S banking app

You'll have the option to pay a monthly fee to upgrade to M&S Club Rewards, and get access to more rewards  

The provider is fully regulated by the city watchdog, the Financial Conduct Authority and as with all credit cards, M&S credit cards offer protection under Section 75 of the Consumer Credit Act. This safety net applies to items or services costing over £100 and up to £30,000. The protection applies even if you only put part of the cost – such as the deposit – on your plastic
Note that you will face fees if you use M&S credit cards abroad
How do I pick the best M&S credit card?
M&S credit cards are not for everyone, but if you are a regular shopper at M&S, one of these cards could make sense as there are big rewards for loyalty.
Different cards offer different benefits. If you're not sure which M&S card to go for, here's a quick guide:
Purchase cards - If you are a regular shopper at M&S, you might want to consider the purchase card. You must make at least your minimum payments on time to keep your promotional rate
Balance transfer - If you want to clear an existing balance, think about the transfer card. Watch out for balance transfer fees. Remember to keep up with your minimum monthly payments to ensure you keep your promotional rate 
Rewards - If you want to earn big points, consider the reward card. But only do so if you're sure you can clear your balance each month. If not, you risk interest charges wiping out any benefits earned
Am I eligible for an M&S card?
To qualify for an M&S card, you will have to meet a few basic criteria: 
You must be 18 or over

You must have a regular annual income

You must be a UK resident

You must be happy for M&S to undertake a credit search as part of your application 
You must not have held an M&S credit card in the last 12 months
How likely am I to get accepted?
When you apply for a card M&S will take a number of factors into consideration before deciding whether or not to accept you as a cardholder. The most important is your credit score. 
While you may be keen on the idea of an M&S credit card, you will need to have a good credit rating. If you have a poor credit score, you may not get accepted. 
Your credit history is like a financial CV, showing how well you've handled credit in the past.
Before applying, it's worth checking your credit rating. You can do this easily with MoneySuperMarket's free credit monitor tool.
As well as finding out your score, you will be given personalised tips to help you boost your score.  
How long does it take to get a card?
Applying for an M&S card is a quick process and should take less than 10 minutes. You will need to provide personal details, as well as information about your employment history and income.
If you are eligible, you will usually be accepted for a card in a matter of minutes. You will then need to wait for your card to arrive in the post, but this should only take a few days. 
Compare credit cards with MoneySuperMarket
Searching for a new credit card is quick and easy with us. You'll need to answer a few questions about your financial circumstances, and the kind of card you're looking for. We will then scour the market to find the most suitable deal for your needs from UK providers across the market. Searching in this way won't affect your credit score in any way. 
We'll show you cards you might be eligible for and your chances of being accepted based on the information you give us. So when you do come to apply, you can do so with greater confidence.  
MoneySuperMarket is a credit broker – this means we'll show you products offered by lenders. We never take a fee from customers for this service. Instead we are usually paid a fee by the lenders, but the size of that payment doesn't affect how we show products to customers.