How to pay off credit card debt
Struggling with debt on your credit cards? Our guide explains your options and the steps you can take to pay it off more quickly
How is credit card debt built up? 
You build up credit card debt by not paying off the balance on your account in full each month.   
Usually the higher the balance, the more interest you'll end up paying. Interest is also compounded, meaning you pay interest on the interest, which is why you should try not to let it build up. There can be exceptions, such as having an introductory 0% rate where interest won't be added to your balance for a period, but these deals only last for a fixed number of months.  For example, if you have £500 left on your balance and make monthly repayments of £25, you will pay £95 in interest with an APR of 18.9%.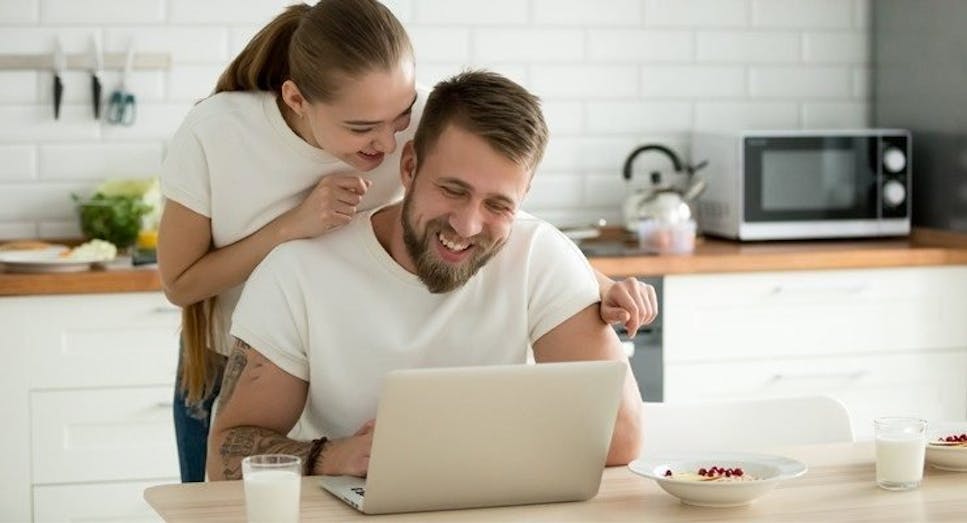 How can I pay off my credit card debt? 
There are a number of ways you can pay off your credit card debt, including: 
Bank transfer – pay off your balance from your current account in one go. If you use digital banking, this is usually straightforward. Just go to the credit card app or website and follow the instructions.  
Direct debit – by setting up a monthly direct debit, you can make sure you always pay off your credit card balance in full each month from your bank account and don't get hit with any late-payment charges that increase the debt.   
Balance transfer – a balance transfer credit card is a specific type of credit card where you pay low or 0% interest for a set period. If you are approved for a balance transfer card, you can shift existing credit card debt on to it and then pay it off (without building up interest charges) over a longer period.  
Debt consolidation loan – if you have a high level of credit card debt, you could consider taking out a personal loan at a lower interest rate that allows you to clear the balance on your credit cards. You can then pay the loan back over a fixed number of months. If might save you money in overall interest and make the monthly repayments more affordable.  
If I pay more than the minimum payment will I clear my debt quicker? 
With a credit card, it can be tempting to just make the minimum payment. However, it is good practice to pay more than the minimum payment, especially when you're in debt. The reason is that paying more than the minimum payment means you clear your debt faster. Exceeding the minimum payment will also mean you less overall interest and boost your credit score.  
What happens if I can't pay my credit card debt? 
If you feel your credit card debt is out of control, speak to your card providers and see what help they can offer. They may be able to switch you to a better deal, offer a payment holiday or help restructure your debt.   
Different lenders take different approaches, but all regulated companies must take a sympathetic and supportive view when customers express financial difficulties.  
Bear in mind interest and charges may be added to your debt during a payment holiday and any tailored support will show on your credit file.  
If you know you won't be able to keep up repayments, there are a number of free debt-advice charities, such as Step Change, National Debtline and Citizens Advice. They can provide advice and practical steps to help you get your finances back on track.  
They can speak to lenders on your behalf, for example, and provide support if you're being harassed by debt collectors. They can also work out a realistic budget and create manageable debt repayment plans which can then be given to your creditors.  
How does having credit card debt affect my credit score?  
Having credit card debt can negatively affect your credit score because it tells potential lenders that you are struggling to pay what you owe and might be a credit risk for more credit cards, loans or mortgages.   
But if you clear your balance every month, it can have a positive result. It helps prove that you can manage your finances responsibly and your credit score could rise. Our guide gives you more tips on how to improve your credit score.  
What should I do after I've paid off my credit card debt? 
Once you've cleared your debt it's important to try to avoid getting into the same position again. Often this is through improving your spending habits and budgeting more effectively, where possible.  If you know you'll find it hard not to impulse spend, consider only keeping a credit card for emergencies.  
If you do continue to use a credit card, make sure you set up a monthly direct debit to pay off your card balance in full every month. This way you won't risk late payment charges .  
Staying out of debt doesn't just put you in a better financial position, it can also help improve your credit rating so when you need to borrow for a necessity in the future you have a better chance of being accepted and at the best rates.   
What can I do to reduce credit card debt in the future?    
Here are some ways to avoid getting into credit card debt: 
Create and stick to a budget: A way to keep your debts down is by having a budget. Make a budget that includes your outgoings and incomings from your salary to bill payments. Having a monthly budget to stick to will help you plan your spending. 
Having an emergency fund: An emergency fund is a financial safety net which you can use for unplanned expenses. Emergency funds are important because there may be times you need to urgently fix something e.g., your car, but you don't have the money right now to cover it. A sizeable emergency fund could help you escape credit card debt, as you could dip into that to pay off your credit card bills.  
Other helpful guides 
We have a range of useful guides for credit card borrowers, including:  
Compare credit cards with MoneySuperMarket 
Searching for a new credit card with us is quick and straightforward. We can look across the market to find deals from leading providers to suit your needs. All you need to do is give us a few details about you and your finances. We'll do a 'soft credit search' to find the cards most suited to you - and it won't impact your credit score in any way.   
We'll show you your chances of being accepted for different card deals, so you aren't left disappointed. Searching in this way puts you in control because you'll know where you stand and can apply for a new card with greater confidence. 
MoneySuperMarket is a credit broker not a lender – this means we'll show you products offered by lenders. We never take a fee from customers for this broking service.