Choose the right MBNA credit card for you
Who is MBNA credit cards?
Founded in 1982, the initials MBNA originally stood for 'Maryland Bank National Association'.  Since 1993, MBNA has been based in Chester in Cheshire in the northwest of England and have provided credit cards to UK customers. 
In 2017, MBNA became part of Lloyds Banking Group, which also includes brands such as Lloyds Bank, Halifax, Bank of Scotland and Scottish Widows. 
MBNA was voted Moneyfacts Consumer Credit Card Provider of the Year six consecutive times from 2014 to 2019. 
It offers four main types of credit card: balance transfer credit cards, combined transfer and purchase credit cards, purchase credit cards and money transfer credit cards.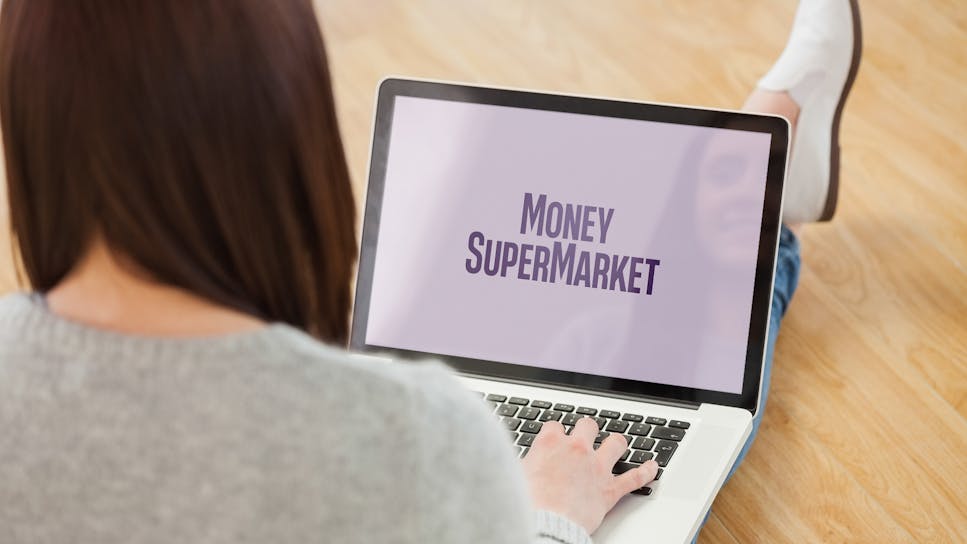 How does MBNA credit cards compare?
MBNA offers a range of different credit cards, each designed for particular consumer needs, such as paying off debts or for low cost spending. The APRs you see advertised online are representative, and you might be offered better or worse deals and rates depending on your own credit rating. 
MBNA's main products include:
Balance transfer credit cards: Allow you to transfer existing credit card and store card balances held elsewhere. They could simplify your outgoings and make things easier to manage by giving you more time to repay what you owe at a low or 0% interest rate 

Purchase credit cards: Whether used for everyday essentials or shopping for a large item, an MBNA purchase credit card can help you pay for things your way. You could take advantage of a low introductory interest rate on card purchases to help you spread the cost over a more manageable period

Transfer and purchase credit cards: With low introductory interest rates on transfers and purchases, these cards can be a great 'all-rounder' whether you want to use it for spending, transfer an existing balance from elsewhere, or both

Money transfer credit cards: These card enable you to move funds from your credit card to your bank account. This could be useful for sorting any unexpected bills, or for use where credit cards aren't accepted. Money can only be transferred to a UK current account in your name from your credit card
MBNA credit card features
MBNA credit cards have a range of features to help you manage your finances. Some of these include:
Smart Rewards. A complementary service for MBNA credit card customers that provides a range of tailored offers and the opportunity to earn up to 15% cashback on qualifying purchases.

Online card management. Check your balance, review transactions, make payments, request transfers and more on your computer, phone or tablet.

Fraud protection. You won't be charged for transactions you didn't authorise, as long as you tell MBNA if you spot anything strange, or if you lose your card or it's stolen. 

Payment protection. You'll be financially protected on purchases for goods and services of between £100 and £30,000 through Section 75 of the consumer credit act, meaning you can get your money back if your goods are damaged or faulty or if the supplier goes bust, for example.

Choose how you pay. You can make repayments through your bank, using your debit card, or set up a regular direct debit payment.

UK call centres. You can call 24/7 (in most cases) if you need to talk to MBNA about something on your account.

Contactless cards. MBNA credit cards can be used wherever you see the contactless symbol. To make paying quicker still, you can add your card to your phone.  

Paperless monthly statements. Get your monthly statements delivered to your inbox rather than through the letterbox.
How do I pick the best MBNA credit card?
MBNA credit cards cover a broad range of possible uses, but the best card for you will depend on what you want to use it for.
If you want a low interest rate for purchases and the ability to spread the cost of expensive items over a few months without paying much or any interest, an MBNA purchase card could be the best option. 
If you want to shift a balance from elsewhere to give you the chance to pay it off with little or zero interest, look for an MBNA balance transfer card.
Should you need money in your current account, to pay off an overdraft, for example, an MBNA money transfer card could be a good choice.
Or if you want to use it for spending and paying off debt from elsewhere, a combined purchase and balance transfer card could be the solution.
Am I eligible for an MBNA Credit Card?
To be eligible for an MBNA credit card you must meet the following criteria:
UK resident and aged 18 or over

Have a regular income 

Be free of County Court Judgements (CCJs), Individual Voluntary Agreements (IVAs) or bankruptcies 

Not been declined for an MBNA credit card within the last 30 days
Your credit history and affordability to take out a new credit card will also be assessed.
How likely am I to get accepted?
Whether you're accepted for a credit card with MBNA will depend on several factors including your financial position and credit score. You're likely to be offered lower interest rates and better deals if you've shown you can handle finances responsibly in the past and haven't missed repayments. 
You can take control of your credit score with MoneySuperMarket's free credit monitor tool. It will show you your score and offer simple ways to improve it, so you can get better deals on credit cards in the future. 
How long does it take to get an MBNA card?
Once your application has been approved, your card will typically arrive within seven working days. Your PIN will arrive separately.
Compare credit cards from market-leading brands
If you're looking for a new credit card, then MoneySuperMarket can help. We compare credit cards from a wide range of leading providers to find you the best deal depending on what you're looking for.
Our built-in eligibility checker will also show you your chances of being approved – without harming your credit score – so you can apply in confidence to get the card that you want.
MoneySuperMarket is a credit broker – this means we'll show you products offered by lenders. We never take a fee from customers for this broking service. Instead, we are usually paid a fee by the lenders – though the size of that payment doesn't affect how we show products to customers.