Could a Santander card be right for you?
Santander is a Spanish bank which has been operating since 1857. The UK operation began when it bought Abbey National in 2004, followed by Bradford & Bingley in 2008. In 2010, its UK high street banks were rebranded as Santander, and it is now one of the biggest bank brands in the country.
How do Santander credit cards compare?
Santander offers a range of different credit card types designed to meet different needs. Here's what's available: 
Santander's most distinctive card is its 'all in one' card, a balance transfer and purchase card that also functions like a rewards card at the same time. You'll get 0% interest on balance transfers and purchases for a lengthy fixed period, giving you plenty of time to pay off your debt. At the same time, you'll also get cashback on all spending, and there are no fees on spending abroad. However, it does come with a monthly fee  

It also offers balance transfer cards which allow you to pay 0% interest on a balance for a fixed period – this can be for over two years in some cases. Some balance transfer cards also offer the added benefit of 0% interest on purchases for a short time. But there are usually transfer fees. If you'd rather not pay a fee, there's a 'fee-free' balance transfer card but the 0% interest period is shorter

Santander also has a rewards card - available for existing customers only. It comes with a long 0% interest period on both purchases and transfers, plus cashback points – along with a host of extra perks, including access to over 1,000 airport lounges around the world, a 24/7 concierge service, and discounts on Santander travel insurance. However, it comes with a £15 a month fee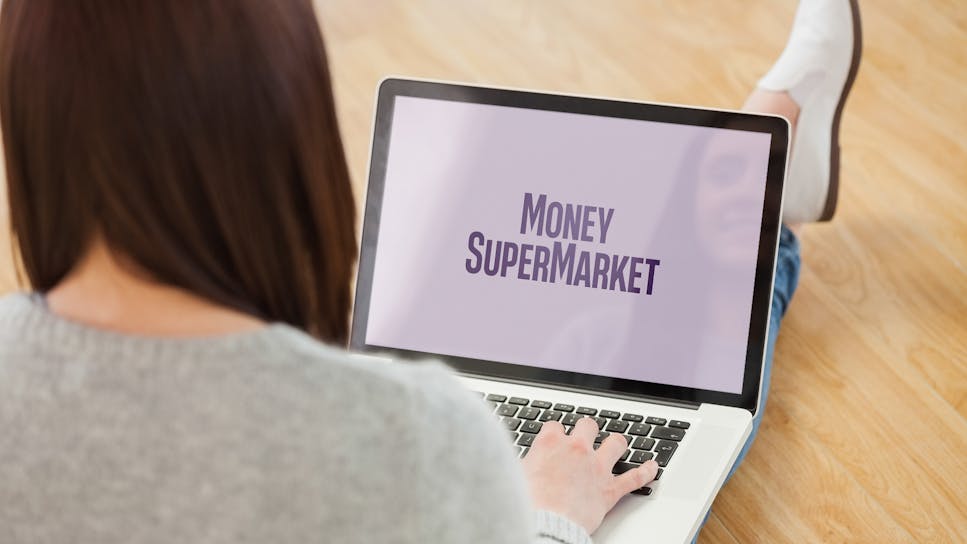 Santander credit card features
When you take out a Santander card, you're not just getting a piece of plastic – they also come with access to a suite of perks and bonuses:  
Extra cards – for extra flexibility (and extra rewards points), Santander will let you add other cardholders to your account

All Santander cards will give you 15% cashback whenever you buy from one of their partner retailers – including major supermarkets, coffee chains, and meal delivery services. That's on top of your ordinary rewards if you're using one of their rewards cards

Keep track of your credit with Santander's mobile app, which lets you manage your cards and search through all your transactions. All cards are also compatible with Apple Pay and Android Pay, so you can just tap your phone to make a purchase

Support from Santander's customer helpline, in case you have any questions or issues 

Free text alerts when you're approaching your credit limit, so you won't face any unexpected fees

Santander is part of the Faster Payments Service, which means most repayments should go through instantly 

All Santander cards are part of the MasterCard network, which means they're accepted in millions of locations globally

Extra rewards with MasterCard's Priceless Cities programme, which offers exclusive deals on events and activities around the world 

Protection from fraud – your Santander card is protected by MasterCard Security Check, making it harder for anyone to make fraudulent purchases

Plus, Santander is fully regulated by the Financial Conduct Authority (FCA), and your card is protected under Section 75 of the Consumer Credit Act. So if something goes wrong on a purchase you make between £100 and £30,000, you can apply to Santander for a refund
How do I pick the best Santander credit card?
Each of Santander's credit cards is designed to suit a different need. Here's a run down of the things to consider:
A balance transfer card might suit your needs if you already have existing card debts and you're looking to cut your bills. Santander has different options with a transfer fee or no fee – so weigh up which works out lower cost for you – based on the size of the debt you need to pay off

Santander offers all-in-one cards if you're looking for a balance transfer card but also want to continue to spend. It offers 0% interest for a time on debt transfer and purchases. Just be aware of the monthly fees attached

If you're a frequent globetrotter, Santander's elite rewards card comes with plenty of perks to help you travel in style. But it's only for people with a particular lifestyle – if you're not taking advantage of its access to airport lounges and concierge services, you'll be paying £15 a month for a credit card deal that could be matched for cheaper elsewhere
If you're still unsure which card is right for you, it helps to compare online. When you search with MoneySuperMarket, you can instantly see all the cards you're eligible for from across the market. Then you can simply pick the one that suits you and apply. Searching won't harm your credit score.]
Am I eligible for a Santander credit card?
As with any credit card, there are a few criteria you'll have to fulfil before you're eligible for any Santander card. To be accepted, you have to meet the following conditions: 
You must be 18 or over

You must be a UK resident 

You must have an annual income of at least £7,500

You must not have had a County Court Judgement (CCJ), Individual Voluntary Agreement (IVA), or bankruptcy proceedings in the last 6 years
For the rewards card, there's an extra condition – to apply, you need to already be a Santander Select or Private Banking customer. 
How likely am I to get accepted?
Santander credit cards offer some enticing deals, but some people may not be accepted. The best way to ensure you won't be turned down for a card is to have a good credit score. 
Your credit score tracks how well you've handled credit in the past, and it's the most important thing credit card providers consider when they make a lending decision. Having a high credit score doesn't just mean you're more likely to get approved – odds are you'll get a higher credit limit and lower interest rates too.  
If you don't know your credit score, it's easy to get all the information you need with MoneySuperMarket's free credit monitor tool – plus, we'll give you extra help and tips to building better credit.
How long does it take to get a card?
When you apply for a Santander card, if you're eligible you will usually be approved very quickly. In some rare cases an application may be selected for manual review, which means it might take a little longer. Then, you just need to wait for your new card to arrive in the post. It shouldn't be more than seven working days. 
Compare credit cards with MoneySuperMarket
Santander has a range of credit cards available, but before picking a new card deal it pays to compare across the market to be sure you have the right card for your needs.
With MoneySuperMarket, finding a new credit card couldn't be easier. Simply give us a few details about yourself and your circumstances, and we'll search providers to find the deals that suit you best. You'll see how likely you are to be accepted for each card and searching in this way doesn't affect your credit score. 
MoneySuperMarket is a credit broker – this means we'll show you products offered by lenders. We never take a fee from customers for this broking service. Instead, we are usually paid a fee by the lenders – though the size of that payment doesn't affect how we show products to customers.