Choose the right Virgin Money credit card for you
Who is Virgin Money credit cards?
Virgin Money was founded in 1995 by British serial entrepreneur Richard Branson. The brand now operates in two destinations, Australia and the UK, run as separate businesses and offering different products. 
In 2012, Virgin Money expanded by purchasing part of the collapsed bank Northern Rock and in 2018 it was sold to CYBG plc to become part of a holding company that owns Clydesdale Bank, and brands such as Yorkshire Bank. It makes the banking group the sixth-largest in the UK. 
Virgin Money markets a range of different credit cards, from balance transfer to money transfer credit cards, balance transfer and purchase credit cards and rewards cards.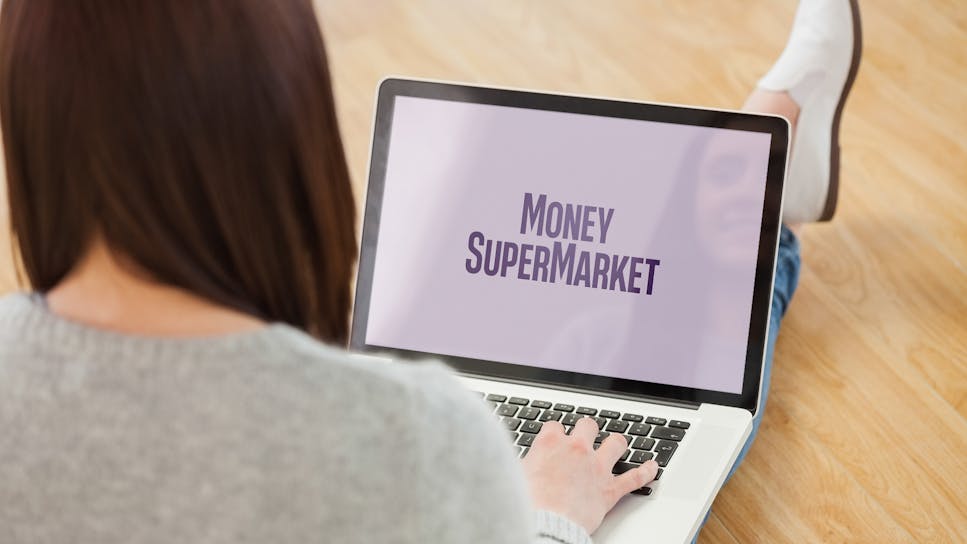 How do Virgin credit cards compare?
Virgin Money produces credit cards to offer something for everyone. These include:  
Balance transfer cards: Ideal if you want to shift a debt from elsewhere onto a new credit card and pay it off at low interest over time  

Money transfer cards: An option to borrow money on a credit card and transfer it to your current account to ease short term cashflow concerns or pay down an overdraft  

Balance transfer and purchase cards: Allow you to make balance transfers to help pay off what you owe and give low interest rates on purchases to help spread the cost of spending 
Rewards cards: You'll be able to build up Virgin Points when you spend and use your credit card to pay for flights and upgrades, for example
Virgin credit card features
Virgin Money cards can offer a range of benefits and features for customers. These include among other things: 
Credit card app: Track your balance and transactions digitally, manage payments, balances and money transfers.  

Cashback: If your credit card is linked to a Virgin Money bank account, you can earn cashback – paid straight into your current account – when you shop at selected retailers. 

Rewards and upgrades. Virgin Money points can be earned when you spend and then later used towards flights and upgrades for you and a companion. Links with other Virgin brands such as Virgin Atlantic and Virgin Holidays can earn you even more points. Terms and conditions apply to the rewards scheme. 

Payment protection. Credit card purchases for goods and services of over more than £100 and less than £30,000 are protected under the Consumer Credit Act, meaning Virgin Money has a responsibility to see refund your money if anything goes wrong with a purchase. 

Various ways to pay. Cards can be contactless or linked through your phone via payment systems such as Apple Pay, giving you plenty of choice about how you make payments. 

Paperless monthly statements. Get your monthly statements in your app rather than through the post. 

Additional cardholders. You can apply to put additional cardholders on to your credit card account. Additional cardholder applications will go through a basic credit check.  
How do I pick the best Virgin Money credit card?
Virgin Money credit cards cover a broad range of possible uses. Which credit card is best for you will depend on what you'd like to use it for.  
If you want to move existing card debts to one card with a low introductory interest rate to pay them off more quickly, then a Virgin Money balance transfer card would be the best option. 
If that sounds ideal, but you'd still like to spend on the card, you could go for the all -round style card that gives you low or 0% interest on balance transfers and purchases for a fixed time.   
If you need money in your current account as soon as possible, a Virgin Money money transfer card could be right for you. 
And if you're looking to make the most of your spending then one of Virgin Money's rewards cards might suit your needs. Some of these have fees and others don't. Typically, the more you spend on the card, the more points you earn. Because cards with fees also tend to give more points, you should weigh up whether the potential rewards justify the fee. 
Am I eligible for a Virgin Money credit card?
To get a Virgin Money credit card you'll need to be 18 or over and a UK resident.  You'll also have to prove affordability, and your credit rating will be assessed before any application is approved. Your credit history and score will also determine what interest rate and credit limit you'll be offered. Borrowers with a good credit score will usually have the most choice of card deal and the lowest interest rates. 
How likely am I to get accepted?
Your likelihood of being accepted for a credit card with Virgin Money will depend on how much income you are regularly bringing in, your outgoings and your credit rating. In addition Virgin Money has its own terms for accepting credit card applications, which may differ from other providers.   
How long does it take to get a Virgin Money credit card?
Your credit card will be sent to your home address within 7-10 working days of your application being approved. If you requested an additional cardholder when you applied, their card should arrive with yours. 
Compare credit cards from market-leading brands
If you're looking for a new credit card, MoneySuperMarket is the best place to start. We compare credit card deals from leading providers across the market to find you the best deal for you. Our eligibility checker will also show you your chances of being approved – without harming your credit score – so you can apply in confidence to get the card that you want. 
MoneySuperMarket is a credit broker – this means we'll show you products offered by lenders. We never take a fee from customers for this broking service. Instead, we are usually paid a fee by the lenders – though the size of that payment doesn't affect how we show products to customers.