Find the right Barclaycard for you
Barclaycard credit cards, offered by high street brand Barclays Bank, were the first credit cards to arrive on the UK market – launching in 1966. Barclaycard has stood the test of time, but is it the right deal for you? Our guide provides more information about this credit card provider so you can make the right choice for your needs. 
How do Barclaycards compare?
There are plenty of different Barclaycards available, designed to suit a range of borrower needs. Here's what's on offer:
Barclaycard offers four different balance transfer cards, offering long-term 0% interest on balance transfers, typically from around 15 months up to 30 months – although deals will vary. Longer interest-free periods tend to have higher transfer fees, while with the shorter interest-free periods there may be no fee at all 

For flexibility, there's also an all-rounder balance transfer and purchase card – whether you want to move over an existing credit card debt or spread the cost of a big purchase, you'll pay zero interest for up to two years

To earn back a little extra whenever you spend, Barclaycard offers a rewards card – you'll get cashback every time you use the card, but make sure you pay it off in full every month or your debt could start increasing rapidly as interest is charged. This card is also fee-free for use abroad
Barclaycard also offer a credit builder card to help people improve their credit score. Unlike many credit builders, Barclaycard's version comes with a short 0% interest period. Plus, if you make all your payments on time in the first year, they'll lower your interest rate, with further drops the second year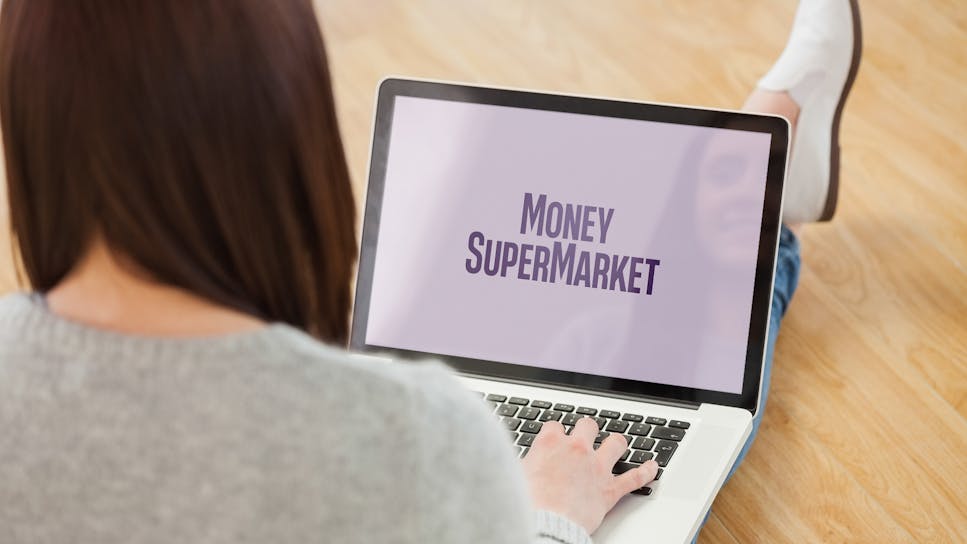 Barclaycard features
Barclaycard is well-known for offering users a whole host of additional perks and features. When you take out a Barclaycard, here's what else you can get: 
Cashback rewards. Whichever Barclaycard you choose, you can get reward points when you use it at selected retailers – including popular hotels, coffee shops, and food delivery services. If you have Barclaycard's rewards card, this will stack up on top of the points you're already earning, for even greater rewards

Exclusive offers reserved only for Barclaycard users on everything from holidays to nights out – including discount tickets and early access to UK festivals
When you take out any Barclaycard, you'll get up to five months of Apple TV+ completely free 

Barclaycard comes with a free mobile app – which lets you manage your cards, pay your balance on the go, and search through all your transactions. All cards are compatible with Apple Pay and Android Pay, so you can simply tap your phone instead of having to rummage through your wallet

Support from Barclaycard's customer helpline, in case you have any questions or issues

All Barclaycards come with absolutely no annual fees

Barclaycard has signed up to the Faster Payments Service, which means most repayments should go through instantly  
Protection from fraud – your Barclaycard is protected by Visa Secure, making it harder for anyone to make fraudulent purchases

Plus, Barclaycard is fully regulated by the Financial Conduct Authority (FCA), and your purchases are protected under Section 75 of the Consumer Credit Act. So if something goes wrong on a purchase you make between £100 and £30,000, you can apply for a refund from Barclaycard
How do I pick the best Barclaycard?
There is a broad range of choice with Barclaycard so it's best to think about how you want to use your new card. Do you want some quick credit for a holiday or furniture, for example, or are you trying to work your way to a better credit score? Here's how the different Barclaycards stack up: 
 If you already have some credit card debt and you'd like a little breathing room to help pay it off, a Barclaycard balance transfer card could suit you. You can choose how long you want the interest-free period to last, and it can be anywhere up to two and a half years, giving you plenty of time to balance the books without paying any interest. Just remember that longer 0% interest periods come with a higher balance transfer fee
You can also use Barclaycard's all-rounder credit card to transfer a balance – but it also offers up to two years at 0% interest on purchases, so you can spread the cost of a big expense 

Barclaycard's rewards card offers a kickback when you spend using the card – a nice extra for those who know they can repay their balance in full each month

If you've had trouble with credit in the past, or you don't have much credit history, the Barclaycard credit builder can help. Use it responsibly, and your credit score will gradually improve   
If you're not sure which of these cards is right for you, it always helps to compare card deals from across the whole of the market – and that's where MoneySuperMarket can help. 
We can show you a wide range of leading UK credit card deals so you can see quickly which cards you're eligible for. And searching won't impact your credit score in any way. 
Am I eligible for a Barclaycard?
Before you apply for a Barclaycard, it's important to make sure you meet the criteria to be eligible.   
You must be 18 or over

You must earn at least £3,000 a year

You must be in employment
You can't have declared bankruptcy, or have a County Court Judgement (CCJ) in the last six years 

You can't have missed a recent bill payment
How likely am I to get accepted?
Barclaycard offers a range of different cards and when you apply it will run a full credit check to see if you're eligible.
For Barclaycard rewards cards and its best 0% interest offer cards it is likely you will need a good to excellent credit score to be accepted. If you have a lower credit score, you might still get approved for the credit builder card or some of the shorter balance transfer cards. 
But if you don't know your credit score it makes sense to find out this information first so you know where you stand. You can get your credit file and score for free with our credit monitor tool. Plus, we'll give you extra help and tips to building better credit.
How long does it take to get a card?
Getting a Barclaycard doesn't take long – once you've entered your details, if you're eligible, approval is usually very quick. Your physical card will arrive in around seven days. 
Compare credit cards with MoneySuperMarket
Before you apply for a new credit card it makes sense to shop around and compare deals across the whole market – to be sure you're finding a card that suits your needs. 
With MoneySuperMarket, finding a new credit card couldn't be easier. Simply give us a few details about yourself and your circumstances, and we'll search providers to find the deals that suit you best. You'll see how likely you are to be accepted for each card. Searching doesn't affect your credit score.
MoneySuperMarket is a credit broker – this means we'll show you products offered by lenders. We never take a fee from customers for this broking service. Instead, we are usually paid a fee by the lenders – though the size of that payment doesn't affect how we show products to customers.