Mortgage advice explained
If you're in search of a new mortgage, fee-free, independent advice can be worth its weight in gold. Find out what to expect before you start
Whether you are a first-time buyer, moving home or staying put and remortgaging because your current deal has come to an end, there's a vast range of mortgages to navigate from hundreds of lenders.
Even if you're an experienced mortgage-switcher, a lot could have changed since the last time you went through the process – not only the mortgage deals themselves, but your own circumstances such as your earnings, outgoings and employment status. So where do you start?
The benefits of mortgage advice
A sensible place is to seek out an independent mortgage broker who will do all the hard work for you. For example:
Find out about your personal circumstances, such as your earnings, outgoings and deposit – and calculate your affordability

Sift through available mortgages to find the cheapest rates/ fees and match flexibility to your needs

Provide advice on which deals you're most likely to be accepted for, so you can apply more confidently

Guide you through compiling the necessary paperwork and make sure it's completed correctly

Carry you through application process being on hand for any questions

Liaise with the selected lender on your behalf and deal with any problems that could cause unnecessary delays

Advise you on any other relevant financial products alongside your mortgage such as life or home insurance
However, for this process to work at its best, you will need to ensure the broker you choose is independent. But what does this mean exactly?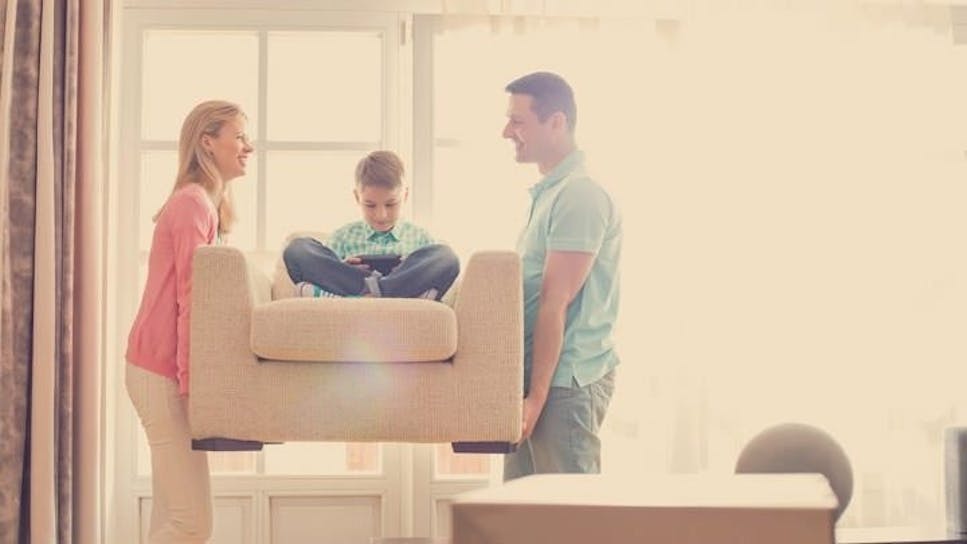 Types of mortgage broker
When you are seeking out mortgage advice services, you may come across three main categories of broker:
Tied mortgage brokers: that are tied to a single lender
Multi-tied brokers: that are tied to or group or 'panel' of lenders
Independent mortgage broker: or 'mortgage adviser' who sources mortgages from the whole of the available market (note that some 'direct-only' deals are only available if you apply to the lender direct)
As tied and/or multi-tied mortgage brokers do not have access to all mortgages, this could result in missing out on a deal which is either cheaper or more suitable for your circumstances.
In this case it's always best to opt for an independent or 'whole of market' mortgage broker – for example, one of our broker partners, London and Country or Fluent. Again however, bear in mind that even independent brokers will not have access to deals that are 'direct-only'.
How will I know what type of mortgage broker it is?
Under rules set down by regulator, the Financial Conduct Authority (FCA), your broker must be clear and upfront about the kind of advice it is offering at the start of the process.
Your broker should also tell you how it is being paid – and how much. For example, some will take commission from lenders, while others will charge you a fee for their services. Only mortgage advisers who offer you the choice can call themselves 'independent'.
This information will be set down in a European Standard Information Sheet (ESIS) – which recently replaced the better-known Key Facts Illustration (KFI) document – and handed to you at the start of the process.
Check the ESIS thoroughly – ensure you understand it and it's what you are expecting.
How much will a mortgage broker cost?
The good news is that independent mortgage advice doesn't have to cost you a penny – as fee-free independent brokers take all their fee as commission from the lender.
Our mortgage broker partners here at MoneySuperMarket – London and Country and Fluent – are both examples of free-free brokers that are also independent.
If you opt for a broker that charges you a fee it will be calculated either on an hourly or flat-fee basis – either will be set down in the ESIS.
What questions should I ask a mortgage broker?
As well as finding out whether a mortgage broker is whole of market or tied to certain lenders, you should double-check whether it is regulated by the FCA.
This will help to ensure you receive a certain standard of advice and that if anything goes wrong, you will be able to complain to the Financial Ombudsman.
Make sure you're absolutely certain whether or not you will be charged for advice given as well as what happens if you pull out of the process before completion. For example, perhaps your circumstances have changed, you've changed your mind or even found a better deal yourself.
Remember also that you are entitled to know what fee – in pounds and pence – your broker is being paid by the lender to introduce your business. This will be stated in the ESIS, but they should discuss it verbally with you too.
Where can I get mortgage advice?
If you want to source free and independent mortgage advice, you're already in the right place. Here at MoneySuperMarket, we work with London and Country Mortgages and Fluent Mortgages. Both are totally independent and won't cost you a penny.