What are your tenancy rights as a student?
If this is your first time renting, there is a lot that you need to know. We will help you understand your rights as a student tenant if you're renting and walk you through the basics of living away from home.
What kind of accommodation can you have as a student? 
Once you've been accepted to university, one of the first decisions you need to make is your accommodation. There a number of options for you to choose from, which each one having its own set of benefits and drawbacks.
University halls of residence: A block of flats occupied solely by students and managed by the university. Typically reserved for first-year students, they are usually comprised of individual bedrooms with communal facilities and common living areas. Some universities may provide catering services when staying in halls. 

Private halls: These are student-occupied blocks of flats that are owned by a private company in partnership with the university. Similar to university halls, private halls may have shared facilities and communal areas. 

Private rental: These are properties that you rent independently and not through a university. 

Living with family: Some students prefer to continue living at home during their university education, or otherwise may stay with family living near campus. 
There is no best option when it comes to choosing your accommodation. Your personal preferences, needs, and budget will all come into play when making this decision, so give yourself reasonable time to research each accommodation type before you choose.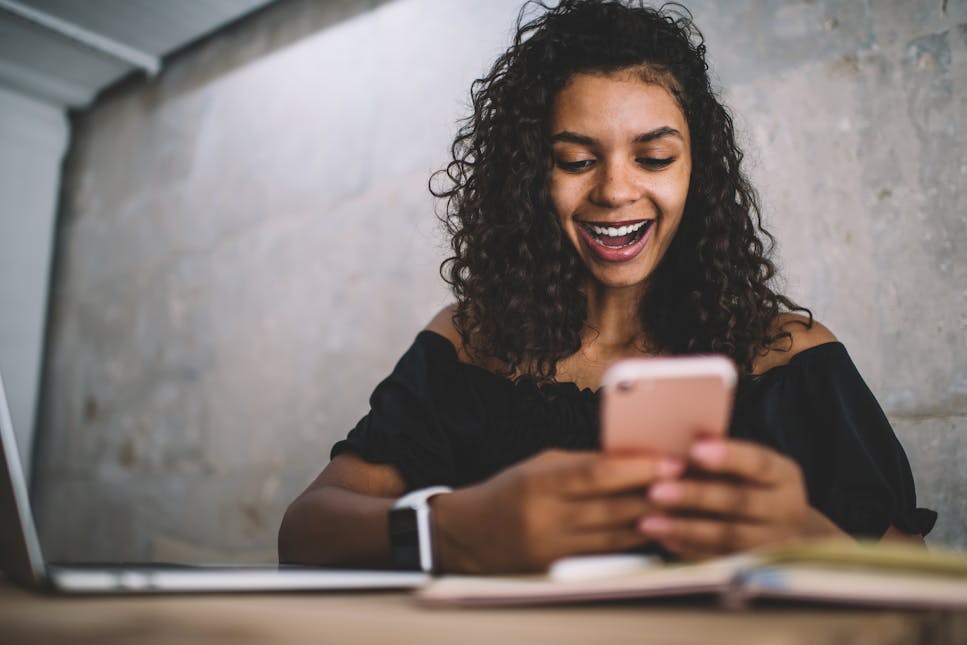 Do tenancy rights differ for students? 
The rights of student tenants in any rented accommodation overall are no different from anyone else. As long as you are a named tenant and meet your responsibilities as outlined in your tenancy agreement, you should have exactly the same rights as a non-student.
The only difference between student tenants and other private tenants is council tax. If you and the other tenants in your property are all full-time students, you do not have to pay council tax. If there is anyone living with you that isn't in fulltime education, they will only need to pay council tax on behalf of themselves, so your bill will be discounted.
Any differences in rights for students in rented accommodation would be if they are a 'licensee' rather than a tenant. Licensees share facilities with a resident landlord and don't have any legal interest in the property. You would be a licensee if you are staying in student halls of residence, for example. The main difference in rights for licensees compared to tenants is that a landlord doesn't need to obtain a possession order to evict a licensee, although they are still required to provide reasonable notice.
What are my rights as a student when renting? 
You rights as a tenant – whether you're a student or not – mostly revolve around your right to a safe environment while occupying the property. These are some of the basic rights that you are entitled to: 
Safety and repairs 
As a tenant, you have a right to a well maintained and safe property. While tenants may be responsible for minor repairs and maintenance – such as new damage to furniture or decorations – your landlord is responsible for common areas and general maintenance of the property. If your accommodation is unsafe, you should refer to your landlord, letting agent, or the university. 
Eviction 
Your landlord cannot evict you from the property on a whim. You can only be evicted by your landlord if they have a possession order from the court and only for certain reasons, such as damaging the property or failing to keep up with your rent payments. 
Even if you have a fixed-term tenancy agreement, your landlord needs to give you notice if they want you to leave before the end of the term. The amount of notice they need to give you will depend on their reason for evicting you. If you are based in England, you can find a list of the different notice periods on GOV.uk. 
Harassment 
You have the right to feel safe in your accommodation and live free from harassment from your landlord or letting agent. Any sort of behaviour can be defined as harassment if it makes you feel unsafe or forces you to leave the property. For example, your landlord may refuse to carry out important repairs, threaten you with violence, cut off your electricity, or withhold your keys. All these behaviours are illegal, and you may be able to claim damages from them through the court. 
Notice of visitation 
Your landlord needs to provide you with 24 hours of notice if they intend to visit the property. The only exception to this would be if you are renting a House in Multiple Occupation (HMO), which is a type of property rented to multiple people from more than one household who share facilities.  
Student halls are usually HMOs, with private rooms for each tenant but communal kitchens and bathrooms. In these types of properties, your landlord will have certain rights to enter the communal area of the property without giving any notice because these areas belong to them and not the individual tenants. But visits to personal spaces still require at least 24 hours of notice.  
What are the landlord's responsibilities when renting? 
Your landlord is responsible for maintaining the property while you are renting from them and ensuring your space is safe and in a good state of repair.  
Arranging safety checks 
Gas appliances, boilers, and electrical equipment need to be inspected and serviced regularly for safety reasons, which your landlord is obligated to arrange. Gas appliances and boilers require servicing once a year by a Gas Safe registered engineer and electrical systems need to be inspected once every five years.  
When you move into the property, your landlord should provide you with evidence that these checks have been carried out. You should be given a copy of their Gas Safety certificate and the Electrical Installation Condition Report (EIRC). If they do not provide it at first, you should request a copy in writing.  
If they fail to provide you with a Gas Safety certificate, you can make a complaint to the Health and Safety Executive (HSE). If you are concerned that your landlord hasn't carried out the necessary inspections or maintenance of your electrical system, you should contact your local council for assistance. 
Fire safety 
Your landlord should ensure that your property is fire safe and meets all fire safety regulations. In student housing, every floor should have a smoke alarm and any furniture or furnishings provided by your landlord need to be fire safe. If you live in an HMO, you should also have an accessible fire extinguisher. 
If your front door opens into a common area in your property, it should be a fire door, which is a door that is capable of withstanding high temperatures without warping or allowing smoke to pass it. Unless you are a leasehold tenant, your landlord should be responsible for this. For more information about fire doors and fire safety, a good source of information is the London Fire Brigade. 
Necessary repairs 
Structural damage, pipes, heating, wiring, and bathroom fixtures are all the responsibility of the landlord to repair and maintain. It's important to act quickly if your property needs repairs, so don't hesitate to contact your landlord or letting agent if you discover any damage.  
What does a student letting agent do? 
If you are renting through a letting agent, they should act as the middleman between you and your landlord. They will normally help you with your paperwork, provide you with advice, and maintain your relationship with the landlord. Even though letting agents don't have a contractual relationship with tenants, they do have a duty of care. 
Part of your letting agent's responsibilities is carrying out inspections. If your property requires important maintenance or repairs, they should inform the landlord and may even coordinate the repairs themselves on behalf of the landlord. They also have the important task of ensuring that your property's fire safety equipment, such as smoke detectors or alarms, are regular tested and in line with regulations.   
Things to look out for in a tenancy agreement 
Here are a few details to keep an eye out for when looking over a tenancy agreement: 
Start and end date: When is the start of your tenancy and when do you have to move out 

Tenant responsibilities: What kinds of upkeep are you responsible for and who pays for repairs 

DIY and decorations: Can you make any repairs yourself and to what extent can you decorate the property 

Notice period: How much notice you need to give the landlord before moving out 

Joint or individual contract: With an individual contract, you are only responsible for yourself. With joint contracts, all tenants are responsible as a collective 

Inventory: A list provided by the landlord or an independent company that outlines all the furniture and any faults with the property 

Guest clause: How long can any guests stay   
Where can students get housing advice? 
The UK government has provided guidelines on how to rent and how to rent a safe home that are useful to refer to if you are new to renting. You can also refer to your local local Citizens Advice Bureau if you have a specific problem that you need help with.  
What other costs are involved when renting as a student? 
It's not just rent and food bills you need to worry about when you're renting. There are other important expenses you need to consider when planning your student budget: 
Deposits and tenancy agreements 
Before moving into a rented accommodation, you will normally be required to pay a deposit. This is a sum that you pay to your landlord to demonstrate your financial commitment to upholding the terms of your tenancy agreement. This will be refunded to you when you move out, but sometimes your landlord may keep some or all of this deposit if something goes wrong. For example, if you damage the property, your landlord may take some of the deposit to cover the cost of repairs.  
Bills/ utilities 
While some accommodation types may include utilities as part of your monthly payments – which is typically the case when staying in student halls – other types of rental properties require you to pay these bills separately from your rent. Your landlord may require you to pay separately for your heating, electricity, or wi-fi. Most accommodations – even halls – also require you to buy your own TV licence. 
Parking permits 
If you are bringing your car to university, you may be required to buy a parking permit. In fact, you may even need two permits – one to park near your rented property and one to park in the university. Whether or not you need a residential parking permit depends on if your accommodation is within a controlled permit zone (CPZ). The cost and application process may depend on your local council, so a good idea would be to check your local council's website.  
What can students do to bring down the cost of renting? 
While there isn't much that can be done to reduce the cost of rent once you've already moved into your accommodation, there are a few things you can do to lower rent costs while browsing properties: 
Live with housemates 
You can reduce the cost of renting by sharing your accommodation with other people, and having more people normally means cheaper rent per person. It also means that you can save money on student broadband and household subscriptions, like streaming services.  
Properly inspect the property before you move in 
Landlords and letting agents sometimes fail to make note of existing damage to a property. This means that your deposit may be used to repair damages that you didn't cause. If you notice any damage or flaws when viewing the property, collect as much evidence as possible of it. This can be used in your defence if they try to hold you responsible for the damage and sometimes can even be used to haggle for lower rent. 
Look at properties further from campus 
Properties that are closer to the university are usually more expensive because of their convenience for students. If you're all right with travelling a bit further to get to campus, you may find cheaper properties to rent further away.  
What kinds of insurance do students need? 
It's not required for you to take out any kind of insurance when you're staying in rented accommodation. Any insurance for the property itself is the responsibility of your landlord or the university to arrange. But there are some insurance products to think about if you're planning to move into student accommodation: 
Contents insurance 
If you are renting while in university, you might want to consider taking out student contents insurance. Contents insurance is a type of home insurance that protects your personal belongings while you're staying in student accommodation. So, if there is a fire, a burglary, or a flood, your insurance can cover part or all of the cost of replacing your important items. 
However, some home insurance policies can cover certain aspects of student life, so it may not always be necessary to take out a new contents insurance policy if you or your parents have home insurance. Some home insurance policies cover items that have been temporarily removed from the home – which in the case of students would be when they're away at university. You would only be covered for theft or loss with this cover and your belongings would only be protected while your insured home is still your main, permanent address. 
Gadget insurance 
If you are only interested in insuring your electronics, gadget insurance may be the better option for you. With gadget insurance, you can protect your laptop, phone, and other devices from theft loss or damage, even when you're out and about. It's a cheaper option than taking out contents insurance and you can pick and choose which gadgets you want to protect.  
Car insurance 
It is a legal requirement for UK drivers to have car insurance, even if you only use your car once in a while. If you don't plan to bring a car to your new accommodation, you have the option of taking out temporary car insurance. This can be a cheaper option if you drive only a couple of times a year. 
It's important to note that if you have car insurance and intend to bring your car with you to university, you may need to tell you insurance provider of your change of address. Your car insurance should be registered to the address where you spend the most of your time, which is probably your university accommodation. 
To ensure your car insurance is still valid, you should contact your car insurance provider before moving into your student accommodation and inform them of your new address. The cost of your insurance may change because of your change of address, but if you don't tell your provider about your move, you may invalidate your policy.