How do I insure my collection?
Keen collector? Make sure you have the correct cover in place with our handy guide.
Looking for home insurance?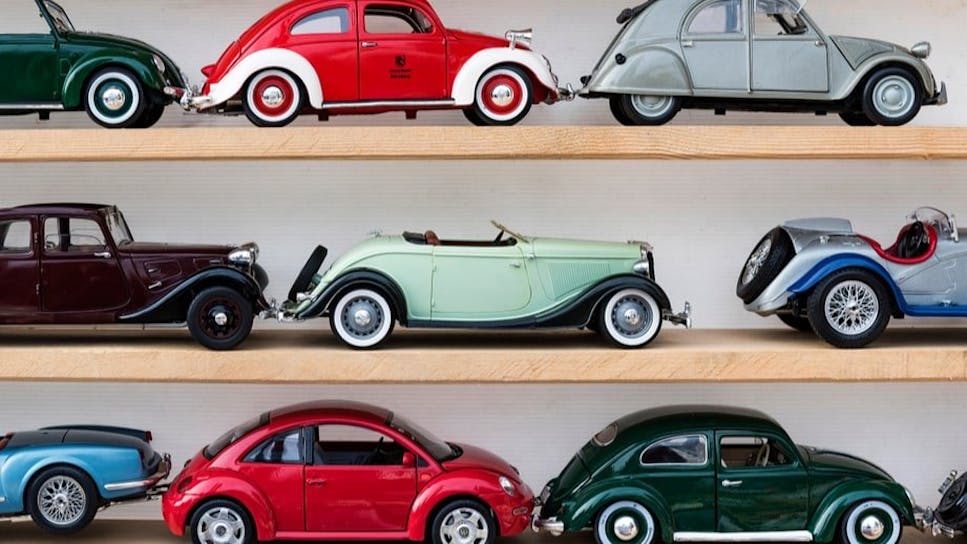 What is collector's insurance?
Collectors' insurance is a specialist product designed to protect your collections against theft, loss, and damage. It offers an alternative to using your home contents insurance policy to cover your collectables.
Both options provide peace of mind and could potentially help you to avoid a big financial loss should you need to replace individual items – or even your whole collection.  
What does collectors' insurance cover?
Collectors' insurance protects your treasured collections against theft, damage and loss. So, you will be covered if your home is burgled, for example, or if your collection is damaged in a flood. You can buy collectors' insurance for all sorts of collectables, including:
Coins

Toys

Art

Wine

Stamps

Comics

Records

Antiques

Model trains
How much is my collection worth?
Collections vary widely in value, so in order to get the insurance you need, it's important to have an accurate idea of your collection's worth. 
Put too high a value on it, and you may end up paying over the odds for insurance; underestimate its value, and you will be left out of pocket if you have to make an insurance claim. 
If you're unsure how much your collection is worth, it's definitely worth seeking expert advice. Who can provide this will depend on the type of collection you need valued.
If, for example, you have a coin collection, you could use the Royal Mint's online valuation service, while for art and antiques it's best to approach specialist dealers and auction houses (and to get at least two valuations where possible).
As collectables go up and down in value depending on how popular they are at the time, it's worth getting your collection re-valued every year or two and updating your insurance policy if the value has changed.
How does collectors' insurance work?
There are two main ways to insure a collection:
Via your home contents insurance policy

With a specialist collector's policy
Either way, the amount of cover provided will depend on the estimated value of your collection. 
Is my collection covered under my home insurance?
Most collections can be covered by a standard home insurance policy, which will protect your collectables against:
Fire damage

Smoke damage

Theft or attempted theft

Lightning and storm damage

Flood damage

Malicious damage

Earthquake damage
If no individual item is worth more than £1,000, all you have to do to get this cover is to include the estimated value of the collection in the total contents value for the house.
However, if one or more pieces in your collection are worth over £1,000, most insurers will consider them high-value items that must be added to your home insurance policy separately to be properly protected.
Most home insurance policies also offer the option of insuring items outside your home by taking out personal possessions cover, which is worth taking out if you take your collection to exhibitions, for example.
If you want your collectables to be covered against accidental damage, you will also usually need to add this to your policy separately.
Remember too that making a claim for damage to your collection on your home insurance policy is likely to push up the cost of your home insurance in the future.
Will my collection need specialist cover?
A specialist collector's insurance policy generally provides the same protection against fire, flood, malicious damage and other events, while some policies also offer accidental damage cover as standard.
Collectors' insurance can also cover specific risks to your collectables, such as temporary location cover for exhibitions or emergency evacuation of the collection where needed – usually at an additional cost, unless the policy is "all risks".
Advantages of this type of specialist cover, which generally covers the total value of your collection rather than listing items individually (apart from very valuable items), include that companies specialising in collectables may be able to help with valuing your collection.
However, it's often a more expensive option than simply adding your collection to your home insurance. Ways to keep the costs down include keeping your collection in a safe.    
What types of collector's insurance are available?
When you take out specialist collector's insurance, you can choose to add a number of different types of cover to your policy. These include:
Agreed value cover: Specialist collectables insurers can cover the cost of replacing your entire collection if it's damaged – although there may be a limit to how many items you can insure as part of your collection

Depreciation cover: If anything happens to your collectables and they either can't be repaired, or their value has depreciated after repair, a collector's insurance policy can help you recover the lost value  

Defective title cover: Defective title or defective title indemnity (DTI) insurance covers the amount you paid for your collectables should someone else successfully claim that the item belongs to them

Temporary location cover: This protects your collection outside your home, for example at shows and exhibitions, and can include worldwide cover

Emergency evacuation cover: This type of cover covers your costs if you need to move your collection because of a home emergency

Legal expenses: This cover is designed to pay out if you become embroiled in a legal dispute over the buying, selling or ownership of your collectables
Compare collector's home insurance policies
It's easy to compare cover for your collectibles using MoneySuperMarket. Just include the value of your collection in your home contents policy total estimated value and add any individual items that are worth over £1,000 separately. 
You can then tailor the policy to your individual needs, for example by adding personal possessions or accidental damage cover. 
However, MoneySuperMarket does not currently work with companies that offer collector's insurance – for that you will need to approach a specialist insurer. 
Looking for home insurance?