What to do when you've passed your driving test 
You've passed your driving test and all the hours of learning have paid off but before you get out on the road, there's a few important things to tick off. These include making sure you have the correct insurance, your car has an up-to-date MOT, if needed, and you've paid for its road tax.    
I've passed my driving test – what do I do next?  
Congratulations you have passed your driving test and you are now legally allowed to drive in the UK without your instructor. Before you get behind the wheel there are a few more steps before you can drive off, including things like arranging car insurance.   
Here we go through everything you need to do from passing your test to driving off on your own and we've also included a few top driving tips for your first few journeys as a new driver.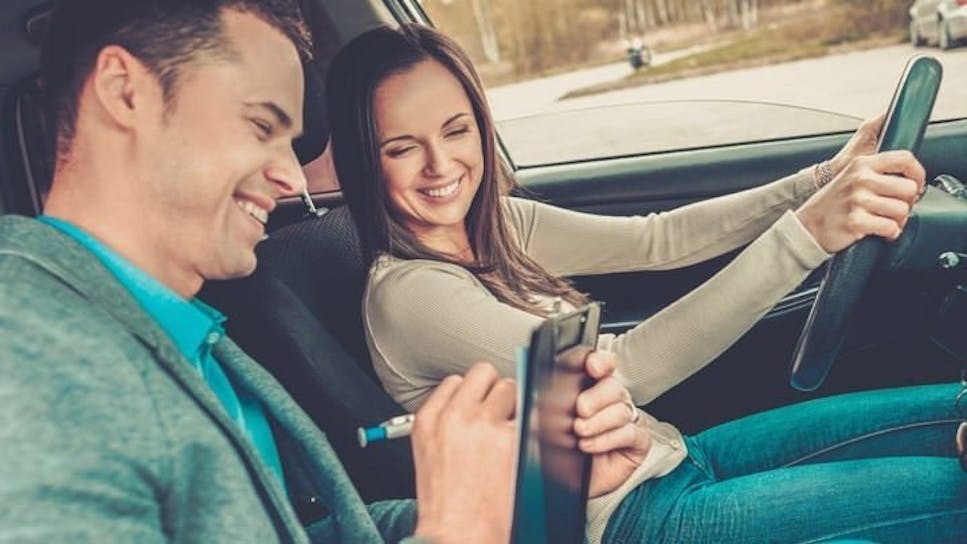 Can I drive as soon as I've passed my test?    
Yes, you are able to drive as soon as you pass your driving test. When you pass your driving test, the examiner will give you your pass certificate. Keep this in a safe place as you may need it as evidence of passing the test.  
They will also ask you for your provisional licence photocard and this will be sent to the DVLA. A full licence card will then be sent out directly to you within three weeks.  
Although you won't have your card yet, you are able to drive straight away, just as long as your car is taxed, has an MOT, and you have insurance in place.    
When do I receive my licence?  
Your full driving licence will be sent to you by the DVLA within three weeks. If this doesn't happen, you'll need to get in touch with the DVLA.  
If you need to make any changes to your card, such as an address change, you will need to apply directly to the DVLA for the full licence. You need to apply for the full licence within two years of passing your practical test.   
What do I need after passing my test?  
There are a few things you'll need to do once you pass your test, use the following checklist as a handy guide to make sure you have everything in place.  
Car: you may either have your own car or be driving a parent's or a friend's. If you are buying your own car, you will need to take out a new driver car insurance policy. 

Insurance: it's not the most exciting task but you need to have car insurance to drive in the UK. Once you pass your test you will need to call your insurer to let them know as they will need to change the policy from learner driver to qualified driver cover. You can either stay with your current insurer or you can take out a new policy with a different company.  

Tax: if you have your own car, you need to make sure you pay road tax on it and that it's up-to-date. You can pay for your car tax online, either in one annual lump sum or monthly. The amount you pay will depend on the type of car you have. Some cars, such as certain types of electric car, are exempt from car tax. You can find a full list of these cars on the Gov.uk website.  

MOT: if you have a car and it's more than three years old it will need a valid MOT certificate.  

P-plates: some newly qualified drivers choose to use P plates on their car just after they pass. This is to let other road users know that they are a new driver. These plates aren't required but they can give new drivers the peace of mind that other road users will know they have only just passed.  

Driving: until now you will only have driven with another person in the car and it can be a daunting prospect the first few times you go out on your own. However, you are also a fully qualified driver now so you will know what to do. The more experience you get, the easier it will become.   
What are some tips as a new driver?  
Having a full licence is liberating and means you can drive on your own, whenever you want to. However, it comes with responsibility too and here are a few tips to keep you and your passengers safe:  
If you still feeling a little anxious or unsure of going out on your own, you could ask a friend or parent to come with you on the first few journeys you make. 

Build up your driving practice by taking small journeys at first and work your way up to longer routes. 

An empty car park or a quiet road is a good place to practice your manoeuvres. 

Always keep an eye on road signs and speed limits 

A sat nav is a handy tool if you're travelling somewhere new