UK advanced driving courses explained
You can become a safer driver and, in some cases, reduce your car insurance premiums by taking an advanced driving course. Find out more with our short guide
Taking an advanced driving course can ensure your driving is as safe as possible and improve your confidence behind the wheel, especially in difficult conditions, such as adverse weather or rush hour traffic.
As car insurers generally view advanced drivers as being less likely to have accidents, completing an advanced driving course can also help cut your car insurance costs. However, it's important to consider that the cost of the course may not always outweigh the savings on your insurance.
Here's everything you need to know about the various advanced driving and refresher courses available.
How does an advanced driving course differ from standard driving lessons?
While an advanced driving course is not necessary once you have obtained your full driver's licence, it's something to consider, given the benefits.
Standard driving lessons will teach you everything you need to know to drive safely and properly on the roads, but advanced driving courses can offer a lot more knowledge and will cover types of driving that you won't learn in standard driving lessons.
Experiencing more challenging situations such as rush hour traffic will not only make you more comfortable behind the wheel, particularly if you're a newly qualified driver, but it ensures that your driving is even more safe to protect yourself and others.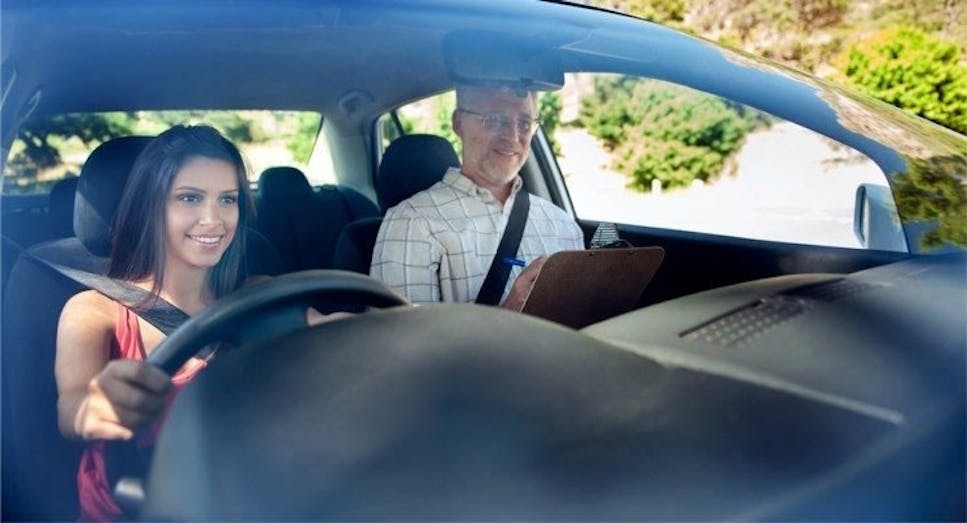 Who is eligible for an advanced driving course?
Anyone with a full UK driver's licence is eligible for an advanced driving course, but different courses may be more suitable for you than others. This could be down to the price, which areas you wish to upskill, or even the time you are willing to dedicate to completing the course.
How much can I save on insurance by taking an advanced driving course?
Sometimes, the cost of insurance can be reduced if you take such a course, as you will appear less of a risk to insurers. However, there's no set price on how much you could save; this will depend on the provider. While some of the advanced driving courses are acknowledged by insurers, some are not as common, and therefore might not save you much. If this is a major factor for you, consider taking a course that insurers recognise.
Even without the opportunity for saving money on car insurance, the skills you can learn in advanced driving courses could reduce the likelihood of accidents, thus preventing any harm to yourself, costs for damages, and protecting your no-claims discount.
Pass Plus
The Pass Plus scheme is a well-known advanced driving course available in the UK. As such, it's widely recognised among insurers. Run throughout the country by approved driving instructors (ADIs), it usually takes six hours to complete this advanced driving course, and it covers areas of driving such as:
All-weather driving

Motorway driving

Night-time driving

Driving during rush-hour traffic
The cost of taking Pass Plus varies depending on the instructor, but some local councils offer a Pass Plus discount – so it's worth seeing if you can benefit from this. You may also be able to claim back the cost of the course by claiming a discount on your car insurance, especially if you are a young driver[AR1] with little experience on the road, although this can depend on the insurer.
IAM RoadSmart
The only course accredited by the Driver and Vehicle Standards Agency (DVSA), the IAM (Institute of Advanced Motorists) RoadSmart advanced driving course offers the opportunity to comprehensively enhance your driving skills. It includes focusing on control, observation, timing, positioning, and the ability to deal with unpredictable roads, to name a few.
This advanced driving course takes three to six months to complete, and once finished, you'll become a full IAM member. Like Pass Plus, a benefit of this is that you could receive a discount on your car insurance.
This course would be facilitated by an Institute of Motor Industry (IMI) expert in your own vehicle. They will take you through a number of exercises within this advanced driving course focusing on enhancing driving skills, and once you're ready, you will take the advanced driving test.
Alternative advanced driving courses
RoSPA Advanced Drivers and Riders
The RoSPA Advanced Drivers and Riders scheme is focused on road safety and improving driving standards and is based on the same roadcraft principles as the IAM advanced driving course. There are more than 50 local groups that offer training to prepare you for the advanced test, and these advanced driving courses are typically conducted by serving or retired police officers.
While this is a great opportunity to upskill, RoSPA is not widely recognised by car insurance providers, so it's best to not rely on it to help you cut your car insurance costs. It's also worth noting this test requires a re-test every three years to ensure your skills and knowledge are up to date.
The AA Advanced Driving courses
You can take advanced driving lessons with an AA driving school instructor. Covering skills such as urban and night-time driving to dual carriageway and motorway driving, there's a range of knowledge that you can brush up on.
You have to book a minimum of two hours for these lessons, which can improve your confidence and skills on the road but are unlikely to be recognised by insurance providers.
Compare car insurance
Taking an advanced driving course is just one of the ways you can save money on your car insurance. With MoneySuperMarket, it's easy to find and compare car insurance deals so you can find the right policy for your needs at a great price. All you need to do is tell us a little about yourself, the car you're insuring, and your driving history, and we'll put together a list of quotes tailored to your needs.