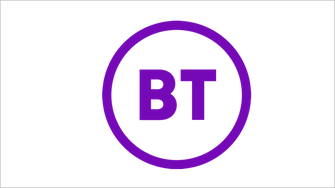 Find out everything you need to know about BT landline packages, including how to get the best deal, on this page…
Not that long ago, BT was the only option if you wanted to get a UK landline. Nowadays, though, all of the well-known providers offer a landline service to go with their broadband.
Conversely, BT now offers broadband-only packages too. So you'll no longer need to pay for line rental if you don't need it.
Is a BT landline-only deal worth it?
If you want a landline-only deal with BT, its Home Phone Saver plan is well worth a look. At the time of writing, it costs £21.99 per month.
For that outlay, you'll get monthly line rental, unlimited calls to UK landlines to 0845 and 0807 numbers at any time of day, for up to an hour.
Other features include 1000 free minutes to BT Mobile phones and caller display.
Alternatively, you can combine a landline deal with any of the following broadband packages from BT:
| | |
| --- | --- |
| Superfast Fibre Essential | 36Mbps |
| Superfast Fibre | 50Mbps |
| Superfast Fibre 2 | 67Mbps |
| Superfast Fibre 100 | 145Mbps |
| Superfast Fibre 250 | 300Mbps |
In terms of call packages, BT's Pay As You Go call plan charges 20.90p for calls to UK landlines and mobiles. And its 700 minutes plan gives you 700 minutes to UK landlines and mobiles.
You can also opt for unlimited minutes to UK landlines and UK mobiles, any time of day or night with BT's Unlimited call add-on.
Once you've chosen the best package for you, you'll have the option to add extra features such as Caller Display, Call Waiting, BT Answer 1571 and international call add-ons.
At the time of writing BT's International Freedom call add-on costs £8.50 per month, and includes calls to fixed-line phones to 36 countries.
What broadband packages can I get with a BT landline?
As we say, you can a BT landline with the following BT broadband packages:
| | |
| --- | --- |
| Superfast Fibre Essential | 36Mbps |
| Superfast Fibre | 50Mbps |
| Superfast Fibre 2 | 67Mbps |
| Superfast Fibre 100 | 145Mbps |
| Superfast Fibre 250 | 300Mbps |
Alternatively, if you don't use your phone that often, you can choose to not add a landline too.
Can I get BT landline deals in my area?
Probably, yes. You see, BT broadband is widely available, right across the country. And it uses exactly the same network infrastructure as BT's telephone service.
The best way to find out for sure, though, is to pop your details into our postcode checker. We'll show you what deals are available in your area.
Compare broadband deals in your area BT landline broadband set-up
So, here's the thing…
If you're set on a landline only deal, BT may charge £140 to install a new line, depending on your circumstances.
But if you sign up for a 12, 18 or 24-month broadband contract, you'll likely get installation for free – subject to which offers are available.
It's also worth noting that BT Basic is a great option if you're certain types of state benefits, such as pension credit, and you won't be required to pay for installation.
However, if you live in a newbuild house, or a newly built block of flats that's never had a line installed, you'll likely need one installed.
As we say, this usually costs £140. We recommend that you speak to a customer service advisor first, though, as they may be able to help you.
Lastly, if you live in an area where it's not possible to get broadband and phone from BT or any other provider, contact Openreach.