Our guide to the remortgage costs of switching your deal
All you need to know about remortgage costs and fees and other things to consider when you switch home loan deal
When you remortgage – switching your home loan to a new fixed- or tracker-rate deal, for example – you can usually take advantage of lower rates to make big savings on your mortgage repayments. But sometimes there's a catch.

Often, when you switch to a new mortgage deal there are extra costs to pay. For example, your new lender will want an upfront 'arrangement' fee for the new deal. What's more, leaving your previous mortgage might mean an exit fee. Not to mention that there are legal fees to consider, along with the cost of getting your property valued.

Luckily, when you search for a new mortgage with MoneySuperMarket, we'll show you all the fees upfront. We'll also let you know if you'll get a free valuation or free legal work on your new mortgage deal.
What are remortgage costs?
Remortgage costs are the extra fees and charges you'll usually have to pay when you remortgage. This covers a range of different costs, from the fees you might have to pay to leave your current mortgage provider to the costs of legal and administrative work when setting up your new home loan deal.

How much it'll cost you to remortgage depends on your current loan and the deal you're moving to. For some borrowers, the cost of remortgaging will be minimal – just a few hundred pounds or less. For others, though, they could run into thousands of pounds. So you need to factor in these costs when choosing a new mortgage deal.

If you're still within the term of an existing deal (usually a fixed, tracker, or variable rate over two, five, or ten years), then you may have to pay an early repayment charge if you want to move to a different mortgage deal. This is usually calculated as a percentage of the amount remaining on your mortgage. Therefore, it could be a large fee.

In many cases, homeowners might choose to wait until their existing mortgage deal ends before remortgaging to avoid early repayment fees. But sometimes, if you find another deal that has a much lower interest rate, it can be possible to save money even after you've paid the ERCs. In these situations, do the sums to work out if your overall mortgage savings will exceed the charge.

They can range from nominal sums to thousands of pounds. Some might even be covered by your new lender. All should be factored in when working out the best remortgage deal available.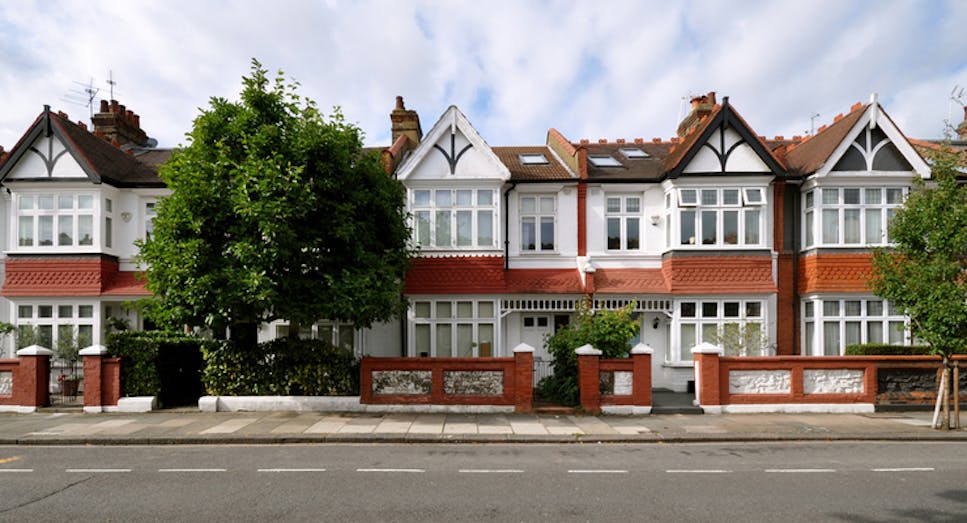 Do I need to pay for a solicitor to remortgage?
When you remortgage, you'll usually need a solicitor to handle the conveyancing. Conveyancing is the legal paperwork that comes with moving you on to your new deal. However, you might not have to pay for the solicitor yourself, as many mortgage lenders will offer to cover the solicitor's fees for you.

The one major exception here is if you're switching to a different mortgage from the same provider. This is known as a product transfer and it doesn't require conveyancing, so you won't need to get a solicitor.

Some lenders will offer you free legal work with your remortgage, which means you won't have to pay for the solicitor yourself. Still, you should think carefully before taking them up on this offer, as you'll have to go with whichever solicitor your lender chooses. It's possible that your own lawyer might be able to get the job done faster.

Finally, remember to keep other fees in mind. A deal that offers free legal work might still be more expensive if it comes with a higher upfront product fee.
How much does it cost to remortgage?
There are two main sets of fees you might have to pay when you remortgage. These are the cost of leaving your old deal and the expenses of taking up your new one.

These are the main costs that come with ending your current mortgage:
| Fee | What is it? | How much does it cost? |
| --- | --- | --- |
| Early repayment charge (ERC) | If you're still in your tie-in period, your lender will charge you extra to pay off your mortgage early. It's usually best to wait until the deal period ends before remortgaging to avoid this fee. However, you could also avoid paying it all at once by increasing the size of your new mortgage to cover it. | Around 1% to 5% of the amount remaining (outstanding balance) on your mortgage |
| Exit fee | Some lenders charge a fee when customers leave to go to a new lender. This is regardless of whether they're in a current deal or paying standard variable rate. This is often a small admin fee. | Typically around £50–£65 |
| Deeds release fee | This is a fee to cover the administrative costs of sending your property's title deeds to the new lender. Some mortgages will let you pay it upfront at the start of your loan, but the cost is the same either way. | Usually between £50 and £300, but some lenders won't charge it at all |
When it comes to setting up your new mortgage, these are the costs to look out for:
Fee

What is it?

How much does it cost?

Product fees

This is often called an arrangement fee or an application fee. But when you search for remortgage deals on MoneySuperMarket, it's listed as a product fee. It usually covers the cost of sorting out your new mortgage. However, some lenders might offer low interest rates and then charge a much higher fee to recoup their costs. So make sure you take this fee into account.

Usually about £1,000. But some fees on the most competitive mortgage deals could be £2,000 or more. You'll also have the option to add this fee to your mortgage. This spreads the cost and you'll also get a refund if your
mortgage falls through. However, it does mean you'll be paying interest on it, so it'll cost more overall.
 

Booking fee

Some lenders might charge an extra one-time fee when you sign up to their best deals. Unlike the product fee, this needs to be paid when you submit your application. Therefore, it won't be refunded if the mortgage doesn't go ahead.

Around £100–£200 

Valuation fee

Lenders need to know how much your property is worth before they give you a mortgage. So they'll need to have it valued. Unlike buying a new home, you won't need to pay for a homebuyer's report or structural survey.

Up to £400 – although many lenders offer free valuations

Conveyancing fee

When you get a remortgage, your new lender needs to be added to the property's title deeds. This is known as conveyancing, and it needs to be done by a registered solicitor. This fee covers the lawyers' fees.

Around £300 – although many lenders will offer it for free

Broker fee

If you use a mortgage broker, they may charge a fee. However, there are plenty who get a commission from your lender instead. Some brokers charge a flat fee while others will want a percentage of the value of the mortgage. This usually ends up being much more expensive.

Anywhere from £300 to £600, or up to 1% of the value of the mortgage
Can I remortgage without paying an Early Repayment Charge (ERC)?
It depends on your circumstances. If you wait until the end of your mortgage term, you will not have to pay an ERC. But the truth is that you may find yourself in a situation in which you need to exit your existing deal sooner.

In this case, you won't be able to avoid paying an ERC completely, but you may have the option to spread it over a series of payments. For instance, some lenders will allow you to increase your mortgage borrowing to cover the ERC too. Bear in mind, though, that this will probably raise the loan-to-value (LTV) ratio of your loan. This means that you may no longer be able to benefit from the most favourable and competitive interest rates.

Not only that, but you'll also end up paying interest rates on your actual ERC. So, while it may seem like a good idea at first, delaying your ERC payment may not be the most cost-effective solution in the long run.
Will it be cheaper to stay with my current lender?
While there are plenty of great mortgage deals on the market, it may sometimes be cheaper to stay with your current lender. If your tie-in period ends and you're looking to remortgage, switching to one of your lender's other deals will help you avoid many of the extra fees listed above.

You could also consider finding a cheaper remortgage deal and then contact your provider to see if they'll match it. Find out more in our remortgage Q&A guide.
How long does it take to remortgage?
Timeframes will change based on how and why you're remortgaging. But if you're simply switching a deal for the same balance with your current mortgage lender, the process won't take long. It may even be done in less than one day.

However, things may take longer if you're hoping to borrow more money or release equity, as the terms and conditions of your deal will turn out to be significantly different. The same will happen if you change mortgage provider, as your lender will need to carry out a valuation, affordability checks, and so on.

Whatever you decide to do, it's always wise to think about the remortgaging process before your existing plan ends. By acting in advance, you'll avoid slipping into heftier standard variable rates.
When is the best time to remortgage?
The best time to find a remortgage deal is usually when the tie-in period on your existing deal ends.

Once the tie-in period ends, your lender will switch you onto their standard variable rate. This is almost always higher. But if you remortgage before the end of your introductory deal, you're likely to be hit with heavy early repayment charges.

However, you can still time it to move immediately once your existing deal ends. You don't need to wait until the end of your deal to find a new mortgage. When a lender makes an offer, it's usually valid for around three to six months. This way, you can set up a new deal ready to kick in once your tie-in period ends. To find out more, check out our guide on the best time to remortgage.
Compare mortgages with MoneySuperMarket
Whether you're buying a new home or looking to remortgage to a new deal for your current property, finding a great deal couldn't be easier with MoneySuperMarket.

We compare results from more than 90 different lenders covering the whole of the market. Plus, we'll show you exactly what upfront costs will be charged on your new mortgage deal, so you can pick the home loan deal that's right for you.