Guide to remortgaging
You can often save money by remortgaging to a new mortgage deal. Find out more about how to remortgage with our handy guide
Remortgaging is the process of changing the mortgage you have on your house or flat. You can remortgage to a new deal with your existing mortgage lender or switch to a new bank or building society.
Here, we explain the pros and cons of remortgaging, as well as when and how to do it.
What is a remortgage?
A remortgage is any mortgage deal that you can switch to from an existing mortgage. There are often costs involved in remortgaging to a new deal, but the overall aim is usually to save money by switching to a lower interest rate or by accessing better mortgage terms.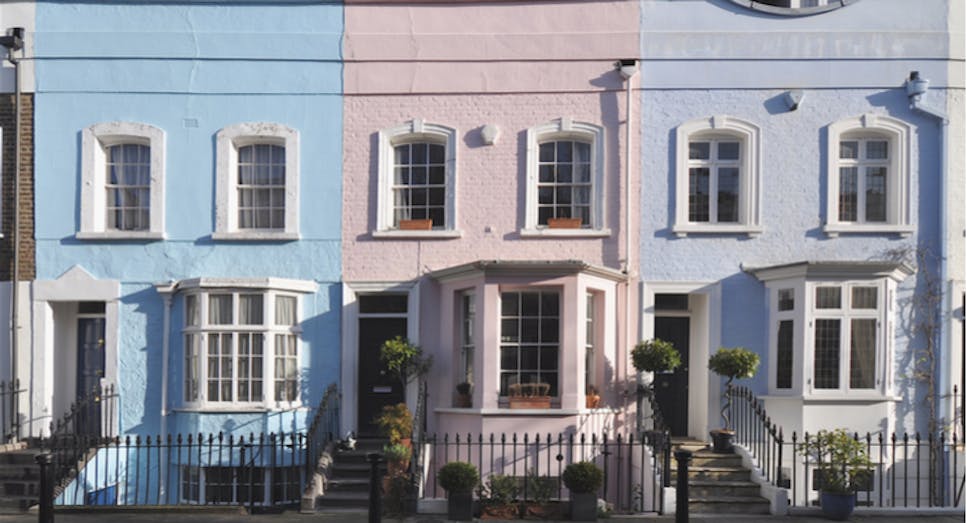 Why should I remortgage?
Banks and other lenders offer discounted rates to attract new customers. But once these deals come to an end, after say three or five years, mortgage borrowers pay the lender's Standard Variable Rate (SVR), which is usually significantly higher.
Many people therefore remortgage to a new deal to save money when their current offer comes to an end. However, you can also sometimes benefit from remortgaging if interest rates fall sharply during the term of your deal – as long as the savings available outweigh any early repayment charges.
Other popular reasons to remortgage include:
Because you're unhappy with the level of service you are receiving from your existing bank or building society
How to remortgage
Applying for a remortgage deal is a very similar process to applying for a mortgage to buy a house or flat. However, there are some differences. The main steps you need to take are:
How soon can you remortgage?
You can remortgage to a new deal at any point, but you might face big charges if you're still bound by the terms of your existing mortgage. If, for example, you're on a fixed-rate deal lasting three years, you'll usually have to pay a charge to exit the deal within the first three years. So if you want to switch within this time, you must take this penalty charge into account when working out how much you could save.
Most homeowners therefore choose to remortgage when their current deals are coming to an end. If this is the case, it's worth starting to look for a new deal before your deal ends, as remortgaging can take a month or more. Read our guide on the best time to remortgage..
Should I remortgage with my current provider?
Remortgaging to a new deal with the same lender is known as a product transfer – it's often quicker than switching mortgage lenders, and may involve fewer affordability checks. If you face early repayment charges for switching, your lender may also offer to waive these if you switch to another of its deals.
What are the costs involved in remortgaging?
The main costs involved in remortgaging to a new deal are:
Arrangement or product fee: Most attractive remortgage deals come with an arrangement fee of around £1,000

Booking fee: You'll often also have to pay a booking fee of between £100 and £200

Valuation fee: Some lenders offer free valuations, but if not you can expect to pay about £300 for a typical property

Legal fees: These may be covered by your new lender, but will otherwise usually come to around £300
You'll also often face an exit (or admin) fee to leave your existing mortgage deal, which could be up to £300. If you're coming out of a deal early, you may also have to pay a big ERC, which could set you back thousands of pounds.
What if my circumstances have changed since I took out my mortgage?
When you apply for a remortgage deal, banks generally conduct the same checks on you and your property as they would if you were applying for a mortgage to buy it. So if your circumstances have changed since you took out your existing mortgage, this could have an impact on the sort of remortgage offers that are available to you.
If, for example, you now owe a smaller percentage of your home's value, or you have taken on a higher paid job, you may well be able to qualify for cheaper remortgage deals.
However, if you've lost your job, or your outgoings have increased, you might struggle to meet the affordability criteria set by mortgage lenders – although you may still be able to remortgage to a new deal with your existing lender.
How can I find the best remortgage deal?
The best remortgage for you will depend on factors such as how much you earn and how much you owe in relation to the value of your home – this is known as the loan-to-value (LTV) ratio. The cheapest remortgage deals are reserved for homeowners who:
Have built up a lot of equity in their homes (say at least 40% of the total value)
Have good credit scores

Have high/steady dispensable incomes
So ways to net a better deal include using savings to reduce the amount you need to borrow, taking steps to improve your credit score, and paying down any other debts such as credit card balances before applying.
You'll also have to decide whether you want to take out a fixed-rate mortgage, a tracker mortgage or a variable-rate mortgage – our guide to different types of mortgages will help you make the right choice.
How to remortgage with MSM
It only takes a few minutes to find and compare remortgage deals from lots of banks and building societies with MoneySuperMarket. Answer six simple questions to see a list of the best mortgages we can find to suit your needs, or refine your search by answering further questions to see deals you're likely to get – without wasting time or damaging your credit score with rejected applications.