When is the best time to remortgage your home?
You can remortgage to a new deal or lender at any time – but you need to consider interest rates and any fees you'll pay to switch
Remortgaging is when you take out a new mortgage on a property you own for one of two main reasons: you want to switch to a cheaper mortgage deal, or you want to borrow money against the value of your property.
It sounds intimidating, but remortgaging is actually quite easy – and if you plan it correctly, you could save yourself a considerable sum of money.
You're allowed to apply to remortgage at any time, though there's no guarantee you'll be approved – but there's definitely a time and a place to do it.
How does remortgaging work?
When you boil it down remortgaging means changing mortgages, either by signing a new deal with a fresh lender, or switching from one deal to another with your current lender – which is sometimes called a 'product transfer'.
You apply for a remortgage in the same way you applied for your first mortgage, by making an application to a mortgage lender.
You should only make the application after you've carefully compared your current deal with those available on the market – preferably by looking at a range of providers, including the one you're with at the moment.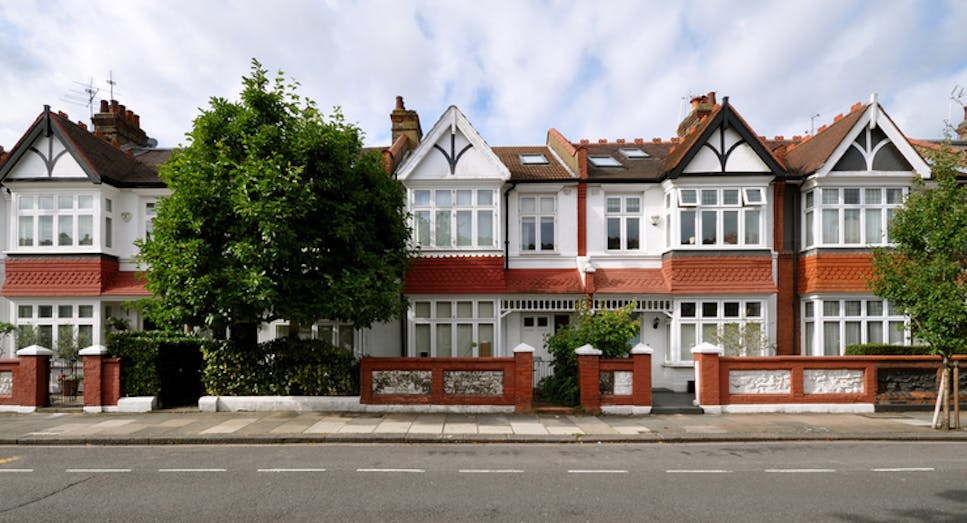 When is the best time to remortgage?
You can apply to remortgage your home at any time, but there's no point in switching mortgages for the sake of it. The best time to remortgage is when you'd end up in an improved financial situation as a result.
Everyone's situation is different, but if one of the following situations applies to you, a remortgage might be appropriate:
Your fixed-rate mortgage deal is coming to an end

Interest rates are rising and you're worried about losing out on a good deal if you don't switch and fix a better rate now

Interest rates are lower now than they were when you took out your current mortgage so you're paying over the odds

You have built up a significant amount of equity in your home – in other words, it's gone up in value since you bought it meaning you could access more competitive rates

When you want to overpay and your lender won't let you
Remortgaging when your current deal is ending
Most of the best mortgage deals – especially fixed-rate and tracker mortgages – are fairly short, usually lasting between two and five years. When the deal comes to an end, you will be automatically moved to your lender's basic deal – a standard variable rate mortgage, which will probably mean a higher interest rate than you're used to.
Remortgaging can therefore be a useful option when your deal is coming to an end, because you may well be able to find another favourable interest rate. It's best to start looking three or four months before your current deal is up.
Remortgaging while interest rates are rising
The base rate has risen significantly in 2022, as a result of rising inflation, and the knock-on effect is that mortgages are now more expensive.
With this in mind, it may be beneficial to lock into a competitive fixed rate now to avoid higher costs later. 
Remember when you remortgage before the end of your current deal you're likely to have to pay an early repayment charge (ERC). It's important to weigh up whether the saving from remortgaging outweighs this one-time cost before taking the plunge.
Remortgaging when you've built up equity
If your home has gone up a lot in value since you took your mortgage out, you might end up in a lower loan-to-value band. This means that the value of the mortgage loan you took out is now less expensive by proportion to the total value of the house.
This is a good thing, because you might be eligible for lower mortgage rates. Again however, it's important to consider the impact of any early repayment charges.
Remortgaging to borrow money
The other reason to remortgage when you've built up equity in your home is to borrow more money. If your house is worth more, and your loan-to-value ratio has improved, you might be able to leverage that value to arrange a remortgage for a lump-sum loan.
Of course, remortgaging to borrow money doesn't mean that money is free – it's still a loan, and because it is tied to equity, your lender will probably want to know what that money is for. They're more likely to agree to remortgage your home for home improvements, a new car or to service other debts than they are for a business venture or for a holiday.
Before you take this option, make sure this really is the cheapest way for you to borrow money. Other forms of loan are available, which may come with a more favourable interest rate and less risk of losing your home.
Remortgaging to overpay
If you've come into sudden extra money – perhaps via a sudden payrise or inheritance, you may want to overpay your mortgage. This means paying more money back than the terms of your current deal.
Some lenders allow overpayments, but many mortgage agreements don't as it means they make less money from interest overall.
Remortgaging with a new lender will let you reduce the total size of the loan, and could mean you get a cheaper result. However, you should beware of early repayment charges or exit fees in your current deal.
Compare remortgage deals
Finding a new mortgage deal is quick and easy with MoneySuperMarket.
All you need to do is provide us with a few details about yourself, your property and your current mortgage and we will do the rest.
You can sort through a range of remortgage deals offered by leading lenders from across the market. We'll show you the initial rate and monthly cost, plus any associated mortgage fees so you can make an informed choice.
Your home may be repossessed if you do not keep up repayments on your mortgage