Should I Extend My Mortgage to Lower My Monthly Costs?
Extending your mortgage can help cut monthly costs, but can have long term implications. We'll explore them in our comprehensive guide.
What are the pros and cons of extending your mortgage term?
Traditionally, mortgages in the UK have been for a term of 25 years. However, evidence has shown that between 2018 and 2022 there was a rise of 117% in the number of people taking out 35 year mortgages. Doing so means paying less per month, but more in interest over the long term.
Here are the pros and cons you should consider when weighing up whether to extend your mortgage term.
Pros
Lower monthly repayments

Helpful if you have an interest-only mortgage and require more time to pay off the total amount of the loan

Great if you have new major monthly costs to consider

Good if you are at the end of a fixed-term mortgage and your interest rates are set to rise, making repayments at current terms unaffordable
Cons
Means you'll pay more in interest over the total term of your mortgage

Will take longer to pay off

May not be available for those over 40, as lenders not keen to extend terms into old age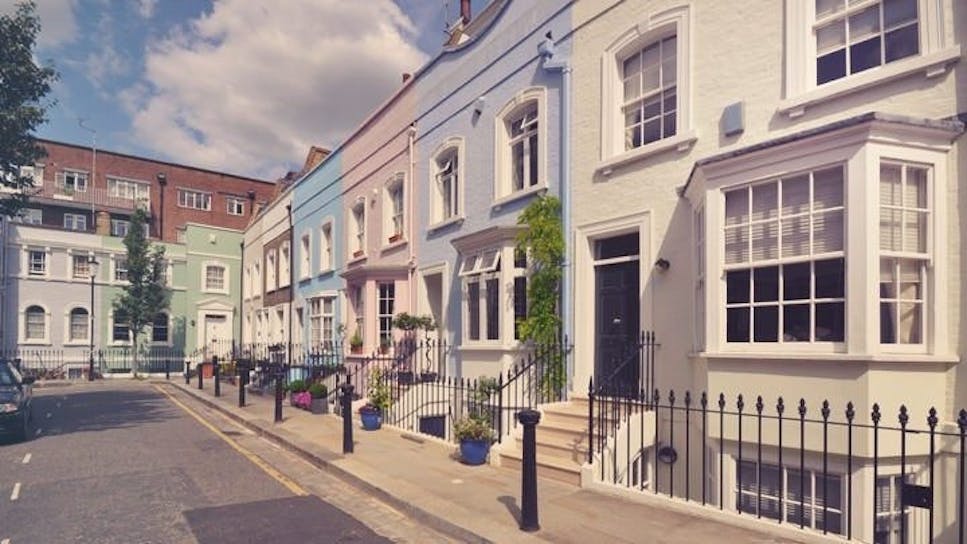 What does it mean to extend your mortgage term?
Extending your mortgage term means adding to the number of years that you were originally intending to pay back your loan.
For example, if you took out a 25 year loan, you can ask to extend this to 35 years, adding ten years to your mortgage. This can help keep monthly costs down, but will mean paying more in interest in the long term.
Under the government's mortgage charter, you can request to go back to your original term within six months of requesting an extension from your current lender. This is designed to help homeowners get financial breathing space. Check with your lender if they are signed up to the mortgage charter.
Can you extend the term of your mortgage without needing a new loan?
If you want to extend your mortgage without remortgaging and switching to a new supplier, you will need to speak with your lender directly. This is especially important if you are struggling to make regular monthly payments.
While many lenders will allow you to extend your mortgage, they may want to carry out an affordability assessment, although usually, if repayments are being lowered, this won't be the case. They will also weigh up your age. Most lenders will not extend a term beyond your 75th birthday – although some are now offering longer, 40-year plans.
The government's mortgage charter means that if, within six months, you can afford to go back to your original term, you can. If you opt to do so after six months, then you will need to go through an affordability check.
Read more: How does mortgage interest work?
Does extending your mortgage affect your credit score?
No. Extending your mortgage should not affect your credit score. If you extend your deal with your existing lender and they do not carry out an affordability assessment, then your credit score will remain unaffected.
If you remortgage, the credit check required by your new lender may affect your credit score. Also, if you get into arrears or get a dedicated plan from your lender beyond a simple extension, this will appear on your credit report.
How can I reduce my monthly mortgage payments?
If you are struggling to make your monthly mortgage payments, the first thing you should do is call your lender. Ignoring the problem is not the best course of action. Under the new government mortgage charter, anyone can call their lender and discuss such issues without it impacting their credit scores.
There are a number of ways to reduce monthly mortgage payments:
Switch to an interest-only mortgage. Such deals mean you only pay off the interest of your loan, with the capital due to be paid at the end of your term. This can be a helpful short term solution while assessing how to boost funds to pay off a repayment mortgage

Extend your term. This will cut monthly repayments, although it will mean repaying more in the long term due to higher interest

Downsize your property. Selling and moving to a smaller home can help lower costs

Use equity release to pay off your mortgage. Such loans are not repayable until the homeowner dies or needs to move into residential care
Can you remortgage to lower payments?
You can remortgage to lower payments, but with the huge rise in interest rates since 2021, doing so is not as straightforward as it used to be, especially as rates were at historic lows for so long.
You may find you can remortgage to lower payments if you have a higher loan to value, meaning you are a safer bet to lenders.
The best way for anyone to remortgage to lower payments is to extend the term of their mortgage. By adding five or ten years, you can make significant monthly savings, with the proviso that you will pay more in the long term. If you make overpayments in the future, this can lessen the overall burden while making your current financial situation easier.