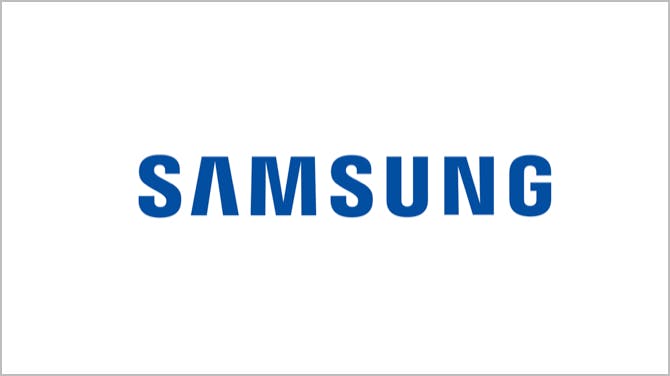 The Galaxy S23 Plus takes the standard S23 and repackages it in a larger-than-life 6.6-inch frame – ideal for watching videos and online gaming. Read our page for more on its features, specs, and how to find a good deal.
Best Samsung Galaxy S23+ deals
Keen to get your hands on the Galaxy S23+? You can compare deals here at MoneySuperMarket.You'll find offers from all major networks, whether you want unlimited 5G data or a plan at a monthly cost that suits your budget.
Samsung Galaxy S23+ at a glance
6.6-inch Dynamic AMOLED 2X, 120Hz, HDR10+ display
Dimensions: 157.8 x 76.2 x 7.6 mm
Weight: 196g
Three rear cameras: 50MP wide, 10MP telephoto and 12MP ultrawide
12MP front camera
Snapdragon 8 Gen 2 chipset
8GB RAM
Storage options: 256G, 512GB
5G-enabled
Operating system: Android 13
Other variants: Samsung Galaxy S23, Samsung Galaxy S23 Ultra
The Samsung Galaxy S23+ is the successor to Samsung Galaxy S22+, which was released in 2022. It has a 6.6-inch display and runs on a larger battery.
Its exciting new features include a snappy new chip and enhanced camera functionality, such as better night photos.
Availability and price
The S23+ is currently available for pre-order and is released on 17th February 2023.
At launch, prices for the S23 Plus were £1049 (256GB) / £1149 (512GB).
Prefer to spread the cost over a contract? Plenty of networks offer the Samsung Galaxy S23+ on a pay-monthly contract, including O2, Three, Vodafone, and more.
Design
The S23+ is practically identical to the S22. With its large 6.6-inch AMOLED display, separated camera lenses the S23+ could be a doppelganger for its predecessor.
The main notable difference is that the S23+ has a different rear camera design. Rather than the raised metal camera module found on the S22+, the newer phone houses each lens in an individual unit that sits more flush to the rest of the body.
The S23+ comes in a range of four shades: Cream, Phantom Black, Green and Lavender.
Camera
One of the standout features of the S23+, is its camera and photo-editing software. It boasts three lenses, one of which is an amazingly detailed 50 MP camera sensor. Fans of TikTok and Instagram reels may be impressed by S23+'s main camera's ability to shoot video at 8K 30fps. It also has a wider angle while shooting video which is now 80 degrees.
The front-facing camera is also better at capturing night-time photos. S23+ uses AI to create a bokeh effect as the phone takes into the account the person's skin, hair and eyes. This helps to make a distinction between the subject and background.
The S23+ also possesses the tools for super selfies with the new selfie camera supporting Super HDR at 4K 60fps, meaning you can capture a wider range of colour.
If you thought the S23+ camera couldn't get better, there's more. Adobe and Samsung have worked together to make the S23+ the perfect pick for photographers. When you take use Samsung's Expert Raw camera app, you can open the picture in Lightroom.
Specs
The S23+'s dimensions are 157.8 x 7.6 x 76.2mm and the phone weighs 196g with a 4,700mAh battery capacity. It also harnesses Fast Wireless Charging 2.0.
It has 8GB of RAM, with internal storage options of 256GB and 512GB.
MoneySuperMarket's expert view
Although very similar physically to its predecessor, Samsung's S23+ is still a worthwhile phone to get. Its high-tech camera makes it perfect for those looking to take superior snaps, while its big screen is great for watching videos, scrolling through social media feeds, and gaming.
If you like the standard S23 but prefer a bigger screen for your viewing pleasure, then the S23+ could be the one for you.
What's the difference between Samsung Galaxy S23+ and Galaxy S22+?
So, both phones look fairly alike – but there are some key differences.
Most importantly, the Galaxy S23+ features a new chip, the Qualcomm Snapdragon 8 Gen 2 chipset. This is step up from the Gen 1 chip in the S22+, and means a more all-round powerful performance.
Samsung's S23+ packs a better selfie camera than the S22+ as the front-facing camera received an upgrade.
Not to mention, the S23+ boasts a better battery life with a 4,700mAh battery – a 200mAh increase on the S22+'s 4,500mAh cell.
Is the Samsung Galaxy S23+ worth buying in 2023?
If you want the latest Samsung Galaxy phone, the S23+ could be an ideal option. It has a lot in common with the S22+, so if you don't have the previous model it could be worth buying an S23+.
If you're an Android fan and want to take the best pictures and edit them like a pro, then a S23+ could be the phone for you.
Can I get the Samsung Galaxy S23+ with no upfront cost?
Phone contracts for high-end flagship phones usually come with an upfront cost. Nevertheless, there might still be a few networks that offer the Galaxy S23+ with no upfront cost – you can compare contracts using the table at the top of this page.Visit our page on phone contracts with no upfront cost for more information.
What's the cheapest way to get a Samsung Galaxy S23+?
You can get a Samsung Galaxy S23+ on contract or pay for it outright. While the second option will require you to put up more money initially, it is more cost-effective to do in the long run. You can also keep costs down by getting a cheap SIM-only deal deal.
When you compare deals with MoneySuperMarket, you see the overall cost of the contract. This is a savvy way to ensure you're grabbing a great deal with a top tier phone suited to your budget.
Can I get the Samsung Galaxy S23+ with poor credit?
It depends on your credit score, as well as which network you decide to go with.
But generally, you'll need to have a good credit score to get approved for a recently-released flagship handset.
You'd have better luck getting a mid-range phone or an older flagship, and trying to improve your credit score in the meantime. Read our page on bad credit phone deals for more help.
Galaxy S23 Plus 5G specs
General

| | |
| --- | --- |
| Manufacturer | Samsung |
| Operating System | Android |
| Sim Card Type | Nano |
Sensors

| | |
| --- | --- |
| Accelerometer | No |
| Proximity | No |
| Compass | No |
| Barometer | No |
| Gyroscope | No |
| GPS | Yes |
Size & Weight

| | |
| --- | --- |
| Form Factor | Candy Bar |
| Thickness | 7.6 mm |
| Size | 157.8mm x 7.6mm x 76.2mm |
| Weight | 157.8 g |
Battery

| | |
| --- | --- |
| Battery Type | Lithium Polymer |
| Capacity | 4700 mah |
| Standby | hours |
| Talktime | hours |
Display

| | |
| --- | --- |
| Display Size | 6.6 inches |
| Screen Type | AMOLED |
| Resolution | 1080 x 2340 inches |
| Pixels Per Inch | 390 ppi |
| Touch Screen Type | Capacitive |
Processing power

| | |
| --- | --- |
| CPU | 0 mhz |
| Processor Cores | Octa Core Cores |
| Memory | 8000 MB |
Storage

| | |
| --- | --- |
| Internal Storage | 128, 256, 512 |
| External Storage | No |
Camera & Video

| | |
| --- | --- |
| Primary Camera | 50 MP |
| Flash | Yes |
| LED Flash | |
| GEO Tagging | Yes |
| Auto Focus | Yes |
| Fixed Focus | Yes |
| Touch Focus | |
| Face Detection | Yes |
| Smile Detection | |
| Image Stabilisation | Yes |
| Video Quality | |
| 2nd Camera | MP |
Data

| | |
| --- | --- |
| Generation | 5G |
| Frequency | Dual-band |
| NFC | No |
| Wi-Fi | No |
| Wi-Fi Hotspot | Yes |
| Wi-Fi Direct | Yes |
| Bluetooth | Yes |
| USB | No |