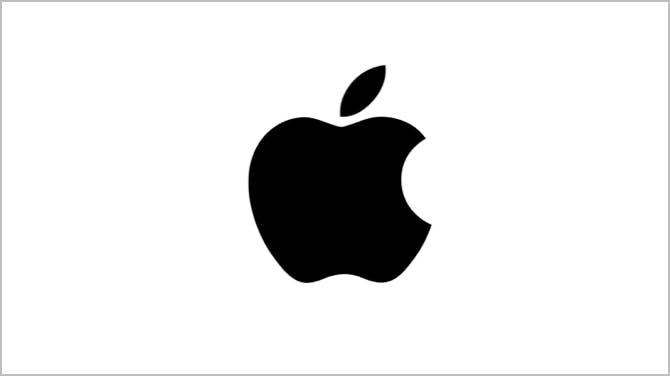 The iPhone 13 Mini packs a powerful punch. With a great camera, ultra-crisp 5.4-inch screen and a long-life battery, it's an awful lot of smartphone in a very compact package.
Is the iPhone 13 Mini worth buying in 2023?
The iPhone 13 Mini is the smallest of Apple's iPhone 13 range. But there's nothing underpowered about this device, which packs the same specs as the larger iPhone 13 into a device that can be easily used one handed.
That makes it a hugely enticing proposition for those who don't want a device that's closer to an iPad in size compared with the original iPhone.
If that's you, then the iPhone 13 Mini is definitely worth buying. No other small phone comes close.
Our iPhone 13 Mini review in summary
Featuring Apple's best iPhone design yet, an impressive camera and the latest chipset technology, the iPhone 13 Mini isn't a pared down take on its larger stablemates.
This is the real deal and, as such, doesn't come cheap. But for a powerful smartphone that will last years and enjoy multiple software upgrades, that's not a major quibble.
The iPhone 13 Mini full review
Camera
The iPhone 13 Mini's camera is the same as that found on the iPhone 13. That means the main camera features two 12MP lenses. The wide lens has a f/18 aperture, while the ultra wide lens comes in at f/2.4.
The sensors can also take in more light than the iPhone 12, meaning better photos in even the worst conditions.
It also comes with Photographic Styles, which allows you to tweak and filter aspects of images rather than the enture picture.
The front facing 12MP camera is great for selfies and FaceTime calls, while video recording in 4K using Apple's cinematic mode allows you to create shallow depth of field masterpieces.
Design
The iPhone 13 Mini keeps the same look and finish as the iPhone 12 Mini, albeit marginally thicker. Not even hardcore fans will notice the extra width though.
The design is, unsurprisingly, first class, with squared off metal edges that mimic the classic look of the iPhone 4.
Display
At 5.4 inches, the iPhone 13 Mini's screen is significantly smaller than the 6.1 inch effort found on the iPhone 13.
However, it still packs the same Super Retina OLED XDR tech, meaning it looks fabulous whether watching video, gaming or scrolling through social media.
The notch at the top of the iPhone 13 Mini is also smaller than its predecessor, meaning more screen real estate is greater.
That means video looks ace, even if the display is smaller than most top notch phones.
If you watch a lot of YouTube or Netflix, you may want a larger device, but in general the screen here is more than enough for all but the most fanatical phone users.
iOS and performance
The iPhone 13 Mini comes with iOS 15 out of the box, with a new Focus mode to switch off select notifications and prevent you being distracted when trying to concentrate.
There's the same A15 Bionic chipset as found in the entire iPhone 13 lineup, plus 4GB of RAM. You can get 128GB, 256GB and 512GB models, with 5G as standard.
It all means that the iPhone 13 Mini performs equally as well as the iPhone 13. While some manufacturers' 'mini' phones cut back on specs, Apple has done no such thing.
That means this isn't a budget device, rather a handset with all the bells and whistles, but in a smaller package.
Battery life
Apple promises 17 hours of video playback and 55 hours of audio from one charge. In the real world though, you can squeeze about a day and a half from the iPhone 13 Mini.
That's better than most smartphones around, although short of the hugely impressive two day power unit found on the cutting edge iPhone 13 Pro Max.
iPhone 13 Mini's deals and incentives
Apple offers three months of free Apple TV+ when you buy an iPhone 13 Mini directly.
However, you can score free Apple Music or other streaming service access when buying a contract with select major networks.
Because of its slightly lower overall cost, there are some excellent iPhone 13 Mini deals out there.
Three has the iPhone 13 Mini available for £29 up front and £39 per month, with unlimited calls and texts, plus 100GB of 5G data.
Meanwhile, iD is offering free Apple TV+ and Apple Music, plus unlimited calls, texts and data for just £34.99 per month and £29 up front.
iPhone 13 Mini pricing
The Mini name doesn't mean the iPhone 13 Mini has a small price tag. Yes, it's more affordable than the iPhone 13.
But if you want it up front, you'll need to find a fair amount of cash for the privilege. A 128GB model costs £679, rising to £779 for 256GB and £979 for 512GB.
That reflects the fact that, while smaller, this is every inch a top end iPhone.
iPhone 13 Mini review: Verdict
Small certainly means mighty when it comes to the iPhone 13 Mini. It's got all the best specs, from a cutting edge dual lens camera, stunning OLED screen and rapid chipset, in a package that makes it easy to use one handed.
Those enamoured with the very biggest phones may want to look elsewhere, but the iPhone 13 Mini has the chops to be a mainstream workhorse for years to come.
Pros and Cons of choosing iPhone 13 Mini in 2023
Pros
The same specs as the iPhone 13
Great camera
Screen is glorious
Cons
Size is a factor if you like watching a lot of video or gaming
Expensive
How does the iPhone 13 Mini compare against other iPhones?
The iPhone 13 Mini is essentially the same as the iPhone 13, except for the smaller display.
It has less RAM than the more powerful iPhone 13 Pro and iPhone 13 Pro Max, but is more affordable and still offers some of the best smartphone features on the market.
Against older iPhones, it's head and shoulders above the crowd - better processor tech, improved camera and superb screen all see to that.