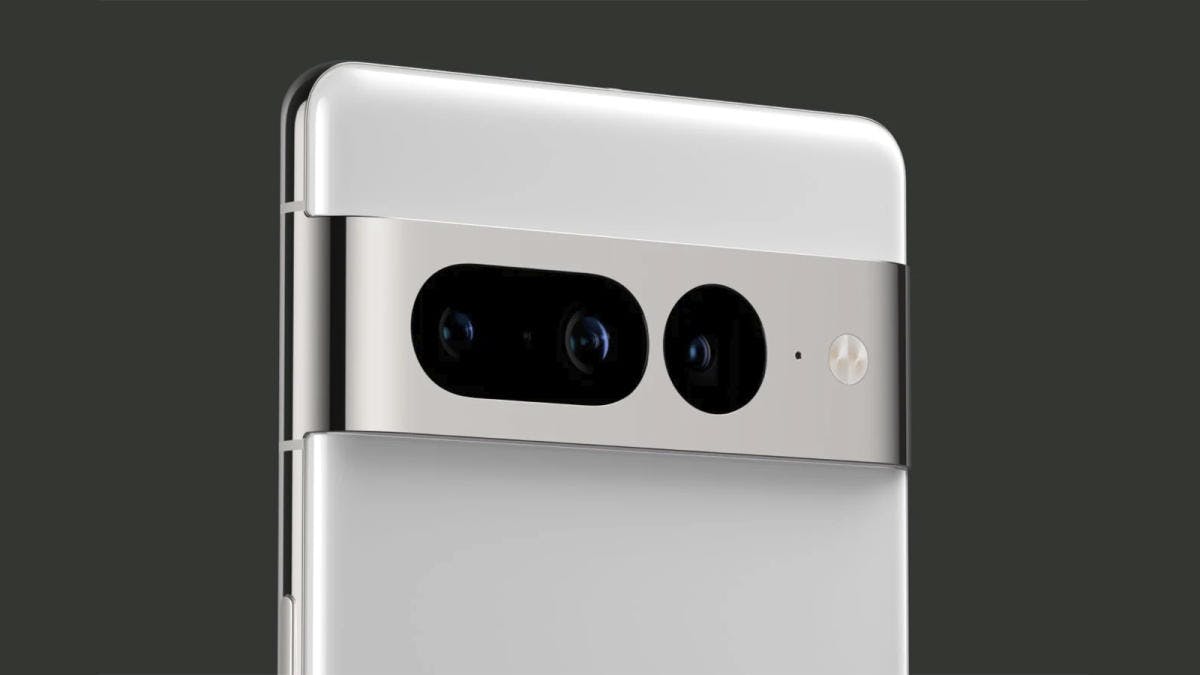 Get the lowdown on all we know so far about the upcoming Google Pixel 8, from its planned release date to new features.
When will the Google Pixel 8 be released?
Google typically releases its main Pixel series around late autumn every year – we don't expect it to deviate from this release cycle for the Pixel 8. In which case, we'll be looking at an October 2023 launch.
How much will the Google Pixel 8 cost?
There aren't any solid figures for prices just yet. For reference, prices for the previous year's Pixel 7 started from £599.
Inflation could potentially bump up prices, but nothing has been announced.
What new features will the Google Pixel 8 have?
The Google Pixel 8 series will most likely be powered by Google's new Tensor G3 chipset. This is a step up from the Tensor G2 featured in the Pixel 7, and it's purported to result in a significant performance boost.
Google Pixel 8 design
The Google Pixel 8 is likely to largely follow the same design as the previous years' Pixel 7 and Pixel 6. Therefore, it'll feature the same horizontal visor camera bar that makes Google handsets so distinct.
Early renders of the Pixel 8 do show slightly curvier corners, too.
As for potential colour options, it seems the Pixel 8 will come in Liquorice, Peony, Haze, Pink, and Grey. Meanwhile, the Pixel 8 Pro may come in Liquorice, Porcelain, and Sky. Whatever these names mean remains up to interpretation.
Google Pixel 8 screen
Interestingly, the Google Pixel 8 and Pixel 8 Pro are tipped to use a flat display, rather than the subtle curved screen featured on the Pixel 7 Pro.
Additionally, both will feature 120Hz refresh rates – for the regular Pixel 8, that's a first.
Google Pixel 8 battery
The Google Pixel 7 line underwhelmed when it came to battery life, so we're hoping to see an improved battery with the Pixel 8.
There are differing reports about the exact size: some sources report a small increase in mAh, while others claim a small decrease. At any rate, it's likely that the Pixel 8 won't significantly deviate from the Pixel 7 line when looking at the batter capacity on paper.
However, the new chip should theoretically mean a more efficient performance.
As for charging speeds, there seem to be modest improvements across the board: 24W wired charging on the Pixel 8 (up from 20W), as well as 27W on the Pixel 8 Pro (up from 23W).
Google Pixel 8 camera
Google's smartphone cameras are often best in class, so it's no doubt that people are eager to see what's next in store with the Pixel 8 line. And the Pixel 8 does suggest a complete overhaul in its camera tech.
Given that Pixel phones shine brightest when it comes to software-based image processing, the new Tensor G3 chip should translate into even more powerful computational photography capabilities. We've heard rumours of a new Video Unblur feature, to match Google's impressive Photo Unblur tool.
There's also the introduction of staggered HDR: the ability to take long and short exposure shots at the same time. What does this mean? Well, it'll help with photography issues like strobing or ghosting effects.
Another exciting AI-powered feature in the works is an Audio Magic Eraser mode for video. It's one of Google's most popular tools for photos, letting you instantly erase any unwanted subjects in the background of your shots – so, the Audio Eraser will let you remove unwanted background noise from your videos.
Hardware-wise, both the Pixel 8 and Pixel 8 Pro are tipped to get larger sensors (1/12in, to the Pixel 7 Pro's 1/1.31in one) in their main cameras. This means the ability to capture more light, which in turn means better quality photos. The ultrawide camera on the Pixel 8 Pro is also set to be bumped up from a 12MP sensor to a whopping 64MP one.