Understand how smoking affects life insurance
Being a smoker can increase your life insurance premiums by more than half. Discover more about life insurance for smokers in this handy guide.
There's no getting around it: if you smoke, your life insurance costs are going to be higher. This is due to the many health risks associated with smoking.
Smoking is the root cause of many serious and fatal medical conditions, including several cancers, heart disease, angina, emphysema, and bronchitis. In short, smokers die younger and are more likely to make more expensive claims on their life insurance. This is why insurers charge them more to reflect the greater risk.
How much more do smokers pay for life insurance?
Smokers who take out a life insurance policy should expect to pay significantly more than those who don't smoke.
The gap is significant for a mortgage life insurance policy. Given that almost every lender will ask you to take out a life insurance policy with your mortgage, the costs of smoking quickly mount up.
The exact cost of every life insurance policy is based on the personal circumstances of the person taking it out. In fact, it will take into account factors such as medical history and occupation. So, your own quote may be very different to the average.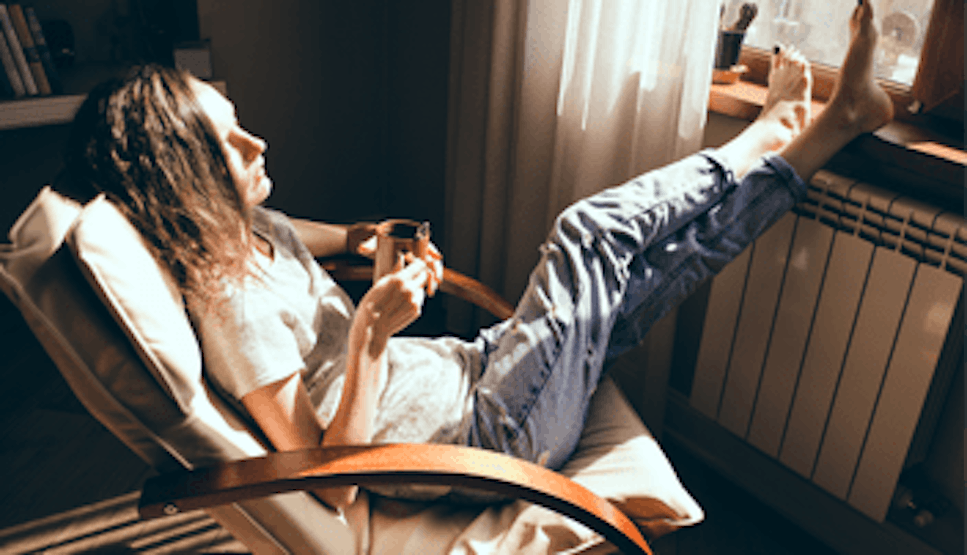 Do I need to tell an insurer that I smoke?
When you take out a life insurance policy, your insurer will ask you a series of questions regarding your health. Some of these will inevitably involve smoking. You'll be asked whether you have smoked in the previous 12 months and, perhaps, how often. Sometimes, they will ask if you have smoked in the past and for how long.
It's vital to answer these questions honestly and to admit if you are a smoker, even if you only smoke occasionally or socially.
If you ever have to make an insurance claim regarding a health condition, the insurance company will investigate. They almost certainly won't pay out if your health report shows you lied when you took the policy out. This goes for smoking and any other pre-existing medical condition you fail to declare when applying.
Remember that insurers do not generally make any distinction between the following tobacco products:
Cigarettes

Cigars

Pipes

Nicotine replacement products such as patches

E-cigarettes and vapes
E-cigarettes and vapes, in particular, are still categorised as smoking products by insurers because they contain nicotine. Not only that, but also because the long-term health effects haven't yet been established. So even though they're billed as being healthier, you shouldn't expect to get cheaper premiums if you vape.
The best life insurance for smokers
Honesty is the best policy when trying to get the best life insurance for smokers. Insurers will assume that your application is truthful. But if they later suspect anything is amiss, they could ask for a urine or saliva test to find out whether or not you're a smoker. They might even contact your GP for information on your medical history, which will reveal whether you have smoked in your lifetime.
The insurer may also investigate when you make a claim on the policy. For instance, the coroner's report might attribute your death to a smoking-related illness. If you have concealed your habit from your insurer, the policy won't pay out.
When is the best time to get life insurance for smokers?
Usually, the same rule applies whether you're a smoker or not – the younger you are when you take out life insurance, the cheaper the premiums.
But if you've only recently stopped smoking or intend to do so in the near future, you may want to wait until you've been nicotine-free for at least 12 months. Some life insurers may classify you as a non-smoker, meaning you can benefit from more affordable policies.
However, if you decide to go down this route, make sure you have the right willpower to give up smoking for good. Otherwise, you may just be delaying taking out your all-important life insurance.
Do occasional smokers have to inform insurers?
Even if you only smoke occasionally, you still count as a smoker for life insurance purposes. Insurers have historically not usually distinguished between occasional, social, and heavy smokers. You could have smoked one cigarette on a night out or be a pack-a-day smoker, and it wouldn't make a difference to your premiums.
That said, some companies are coming round to the fact that some people only smoke socially and are beginning to react to this consumer-led demand. So, it's worth shopping around to seek an insurer who may be more lenient if you rarely smoke.
If I switch to vapes or e-cigarettes, should I let my insurer know?
As mentioned, most insurance providers class e-cigarette users as 'standard' smokers, as the long-term health effects of these nicotine products have not yet been determined. So, it is likely that, even if you let your insurer know, you would not end up benefitting from cheaper premiums.
That said, things may be different if you use a vape liquid with no nicotine, as each lender will have their own set of terms and conditions. This is why it is always wise to check your small print and learn what factors could affect your policy's premiums.
Does quitting smoking make life insurance cheaper?
You can cut the cost of your insurance premiums by quitting smoking. However, you will have to banish all nicotine products and replacements from your life for at least 12 months to qualify. You may also be asked to prove that you've kicked the habit for good.
The good news is that if you are nicotine-free for more than 12 months and ask your life insurance provider to update your policy, you may well get a reduced rate on your premium. But if not, well, you'll still be healthier.
Obviously, this is easier said than done, but there is plenty of support out there for smokers who want to kick the habit. The NHS provides support if you need help quitting smoking, and you can discuss this with your local GP.
If I start smoking only after taking out life insurance, do I need to let my insurer know?
In most cases, not necessarily. In fact, your premiums are based on your health status at the time of taking out your policy, and they are unlikely to alter if your status changes after that.
As always, though, it's worth checking the terms and conditions of your policy. Each lender has their own set of rules, meaning that some may indeed want to be informed if they begin smoking after taking out their life insurance.
Compare life insurance for smokers
MoneySUperMarket makes it easy to find deals on life insurance for smokers, comparing quotes from a range of insurers so you can feel a deal that's right for you and at the right price. You can also choose whether to add critical illness cover to your policy in order to see how much this affects the cost of your premium.
The most important thing to remember is to be honest and declare if you smoke. This way, you'll avoid invalidating your policy.