What is whole life insurance?
Whole of life insurance is a life insurance policy that guarantees you will be covered throughout your life and your family will get the entire lump sum pay-out you intend to leave them when you die. This cover provides peace of mind that your loved ones will have financial security.
What is whole of life insurance?
Whole of life insurance, also known as life assurance, is a type of policy that guarantees a pay-out throughout your entire life. As long as you keep up with your premiums your family will get a pay-out once you die. You can choose the pay-out amount at the start of your policy and that will remain the same throughout your lifetime regardless of when you die.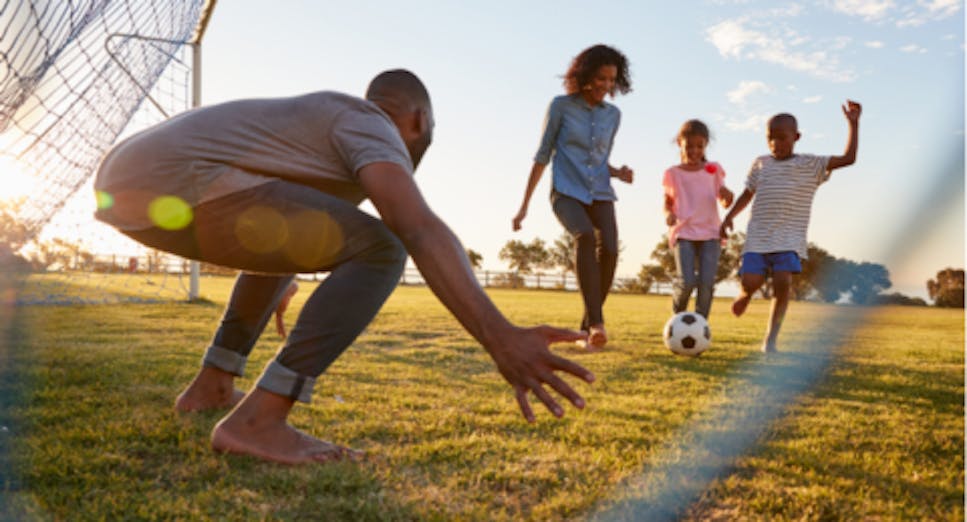 How does a whole life policy work?
Once you have your chosen provider and begin your policy you can pay in either annual or monthly payments. You can choose which payment type suits you best.


As long as you keep up with your premiums and don't allow your policy to lapse, you're guaranteed a pay-out when you die.


The amount your dependents receive will stay the same throughout your entire life. For example, if your cover amount is £300,000 when you take out your policy, your family will receive that amount when you pass away.
What's the difference between whole of life and term insurance?
Key differences between term life insurance and whole of life insurance:
Term coverage will only protect you for a limited number of years while whole of life insurance will quite literally last your entire lifetime.
Whole life insurance can cost significantly more than term life with the same cash benefit as you are guaranteed a pay-out whenever you die unlike a term policy, which only guarantees a pay-out if you pass away during the time period in which you are insured.
While term life works as purely an insurance policy that will pay out in your death, a whole of life policy can add a cash value component that you can access and potentially withdraw or borrow against with certain whole of life policy types while you are still alive.
Both whole of life insurance and term insurance are designed to make sure that your loved ones won't face financial difficulties once you pass away – but they work in very different ways.
| | |
| --- | --- |
| Whole of life insurance: | Term insurance: |
| • Pays out whenever you pass away | • Only pays out if you die during a set period of time |
| • You might be able to stop paying premiums after a certain age | • You'll need to keep paying premiums as long as your policy lasts |
| • Often includes an investment, which can be cashed in | • No investment element |
| • Usually more expensive | • Usually cheaper |
Types of whole life cover
There are two basic types of whole of life insurance: H3 Balanced cover
With balanced cover, your premiums will stay the same as long as you keep upwith your policy payments. The amount your beneficiaries will receive also stays the same.
Maximum cover
With maximum cover, your insurance premiums are invested. If your investments do well, you'll get cheaper premiums or a bigger lump sum once you die.

You could also withdraw extra cash from your policy. But the cost of your premiums can go up as well as down – and it might end up being more than you can afford
Over 50s life insurance
An over 50's life insurance policy is a type of whole of life cover as it is cover that is guaranteed to every applicant aged over 50for the rest of their lives and doesn't involve any medical questions

This type of cover is for those with pre-existing health conditions however, there is usually a 12-24 month waiting period before a claim can be made

How much does whole of life insurance cost?
The cost of your whole of life insurance policy can be affected by many things including your age, height, weight, health conditions, occupation (if you're employed in a high-risk job) and whether you smoke.
The main aspect that affects the price of your policy is likely to be the amount of cover you choose. Since the pay-out from a whole of life policy is guaranteed throughout your entire life, this form of protection is likely to be one of the most expensive.
Does whole life insurance expire?
No, a whole of life policy does not expire.
A whole of life policy is what it says it is; it's a policy that is meant to last for the policyholder's entire lifetime without expiring. The exception to this is sometimes providers may pay out once you reach 100 years of age.
As long as you continue to pay your premiums on time without any breaks, your policy will remain intact and will cover you for the rest of your life.
Is whole life insurance worth it?
The biggest attraction of a whole of life insurance policy is that you are guaranteed a pay-out which gives you great peace of mind that whenever you die, your loved ones are financially catered for by your insurance policy.
What do I need to consider?
Not all whole life policies are the same. Your policy will depend on your insurer and the type of policy you choose. For example, there are some policies that do not cover certain causes of death, which is why you need to carefully read the terms of your policy. It is essential to study the small print and be aware of the limitations and exclusions that are listed in your policy
When you're choosing your life insurance policy, it is important to consider the following:
Will your premiums stay level, if so, for long?

What are the exclusions listed in your policy that may prevent a pay out?

Will you need to make regular payments throughout your entire life?

What options do you have if you are no longer able to pay the premium?

Can you change the amount of cover you want during your policy?

What are the penalties or charges for cancelling a policy?
What are alternative policy types?
There is no rule of thumb when it comes to choosing whole of life insurance or term life insurance. The reasons for taking out life insurance will be unique from person to person. This is why there are different policies types that may be better suited to your needs.
Term life insurance is usually cheaper than whole life insurance but has a fixed term. So, if you end up dying outside of the policy's term period, you will no longer be covered by your policy, and your family will not get a pay-out.
Whole life insurance is more assurance for your loved ones that they will definitely get a pay-out at the time of your death, whenever it may be.
If you have minimal debt and you want to leave your loved ones with some financial help once you pass away, level-term life insurance can be a beneficial option for you.
Life insurance can serve many purposes, including paying off debts you may have. Your mortgage is likely to be the biggest debt you have and if you would like to prevent this debt to be passed on to your loved ones, then you may want to consider decreasing life insurance. The pay-out your beneficiaries receive is designed to help pay off the remainder of your mortgage.
How can I get the best deal of a whole life insurance policy?
Like most things, it pays to shop around
You need to consider:
The amount of cover
How big would you like the insurance pay-out to be? Usually, the higher the amount, the more expensive your premiums are likely to be.
Your age
There is no doubt that age affects the price of your monthly premiums. The older you are, the more expensive your insurance will be.
Looking for life insurance deals
While MoneySuperMarket doesn't offer Whole of life insurance policies we offer competitive deals on term insurance as an alternative option.
If you're over 50, you can buy an over 50s life insurance policy that works much in the same way as whole life insurance, lasting your entire life with no fixed term.
If you're under 50, you could get a great deal on other types of life insurance that may also suit your needs, including level term and decreasing term policies.