Choosing between single and joint life insurance policies
If you're in a couple, and especially if you have children, you should both have cover to protect your family. Your choice is between each having your own, separate policies, or having a joint policy that covers you both.
If you have dependents – people who rely on you financially – you should strongly consider life insurance. With a policy in place, you know money will be available to them if you die unexpectedly within a certain period of your choosing.
The type of life insurance policy you choose may depend on whether you are part of a couple or not. You will have the choice to take out individual life insurance policies or joint life insurance policies. But which is best suited to your needs? 


Single or joint life insurance?
If you're in a couple, and especially if you have children, you should both consider cover to protect your family. You have the choice between having your own separate policies, or having a joint policy that covers you both.
Both you and your partner should consider cover even if only one of you is earning. Life insurance is not just there to replace a breadwinner's income. It can also pay for childcare and other costs that would arise if the partner who stayed at home were no longer around.
The choice between separate policies and a joint policy depends on several factors, this guide will help you decide which type of policy is best for you.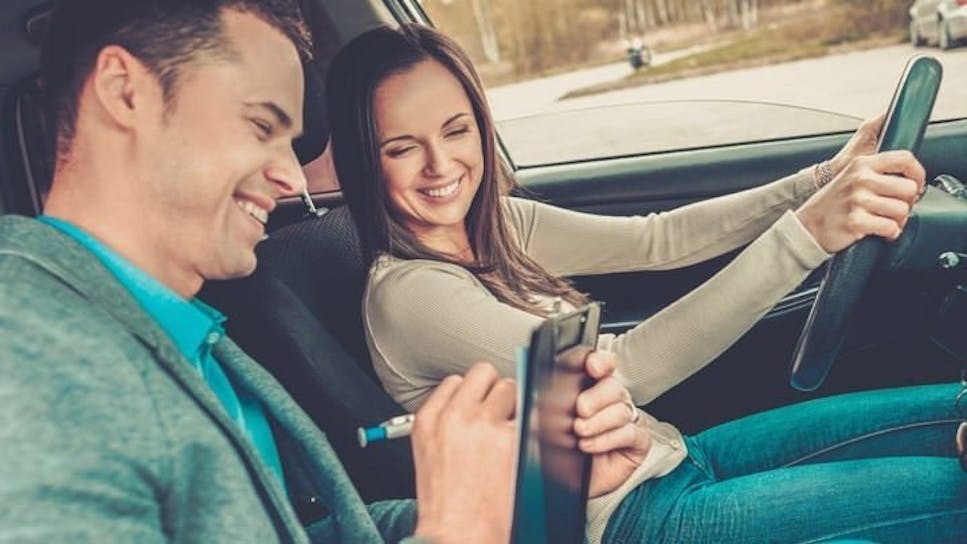 Single vs joint life insurance – key information
If you're thinking about taking out life insurance as a couple, here's what you should consider before deciding between two separate policies and joint cover:
The cost of a life insurance policy
Two single policies can sometimes be more expensive than combined cover for both of you. This is because single policies will cover each individual and will pay out the chosen amount of cover when each person dies, as long as the policies are active.
A joint policy on the other hand is normally taken out to cover the joint expense of a mortgage if one partner dies. For that reason, it will only pay-out once in the event of the death of one of the policy holders.
The actual cost of a joint or single life insurance policy will vary depending on several factors, including your:
age

health

occupation

lifestyle habits

amount of cover
A great way to get an accurate indication of what your life insurance premiums will be is to compare polices with MoneySuperMarket. We work with insurers from across the market to find deals that suit almost any circumstances.
Level of cover
If either you or your partner is the main earner, you might each also want to look for different levels of cover. This is because the death of the highest earner would be more likely to impact your family's financial situation. Therefore, you may want to take out a higher amount of cover for this earner.
Taking out individual life insurance policies would let you do this. As a result, the lower earner can insure themselves for a lower amount so they won't have to pay the same premiums that the higher earner would.
This could also be a benefit if you or your partner has a pre-existing life insurance policy such as a death in service benefit offered by some workplaces. This would mean one of you would already be at least partially covered. Meanwhile, the other can take out a single policy to cover themselves.
The pay-out
If you and your partner each take out a single life insurance policy, your beneficiaries could potentially get two pay-outs – one for each of you if you were both to die within the term of your policies.
However, a joint policy would only pay out once, depending on the policy you choose:
First death

These policies pay out on the death of one of the policyholders within the stated term. That means the other person no longer has life insurance. If they were then to buy insurance for themselves at this point, they would face a higher premium on account of their increased age. First death policies are the most common form of joint life term insurance.

Second death

A second death policy only pays out once both policyholders have died. These policies are typically used for tax and estate planning purposes, rather than to provide financial protection to dependants in the event of an early and unexpected death.
What happens to joint life insurance on separation?
Another point to consider with joint life insurance is what would happen to the policy if your relationship broke down.
Some insurers may allow you to split your joint policy into two separate ones – though this will probably mean a higher premium for each of you.
If this isn't possible, one of you may be able to convert the joint policy into a single policy, perhaps to cover the mortgage on the family home. The other partner would then need to arrange a single policy for themselves.
The final option would be to cancel the policy. You won't get any refund on premiums you've already paid, with each of you taking out your own policy.
Your decision will be influenced by the cost of these options and your own preferences and circumstances.
Types of life insurance for couples
In addition to deciding whether you need single or joint life insurance policies, you also need to choose from:
Level or decreasing-term insurance
Term insurance is designed to pay out money to support the dependants of the policyholder following their death within a specified number of years – the 'term'. The amount to be paid out is called the 'sum insured'.
With level term cover, the potential pay-out remains the same for the duration of the term.
With decreasing-term cover, the potential pay-out reduces over the course of the term. This type of policy is usually matched to reducing debt, such as a capital and interest mortgage.
Decreasing term cover is cheaper than level term cover (on a like-for-like basis) because the insurer would expect to pay out a lower amount.
Family income benefit
With family income benefit, the policy is designed to pay out an agreed amount every month, rather than a lump sum. Payments are made until the end of the specified term, so if you have a 20-year policy and die after 15 years, payments will be made for 5 years.
The insurer is committing to pay out a smaller amount, so a family income benefit policy will be cheaper than a level term policy. Because the insurer won't have to pay anything in the form of a lump sum, it may also be cheaper than a decreasing-term policy.
With MoneySuperMarket you can get a quote on life insurance to work out which policy suits you best in terms of the mix of price and cover.
Critical illness cover
If you add critical illness cover to your life insurance policy, this means you'll get a pay-out if you're diagnosed with a serious illness. This can include cancer, strokes, heart attacks, or becoming incapacitated after an accident.
Combined life insurance and critical illness cover only offer one potential pay-out. Either if you're diagnosed with a critical illness 
or
If you pass away (both during the term of your policy).
Whole-of-life cover
Whole-of-life cover pays out when you die, whenever that may be as there is no fixed term.
For this reason, it is used for investment and estate planning purposes rather than to provide funds to clear debts and help your dependants' living expenses if you die unexpectedly.
Writing your policy in trust
When you take out term insurance, you may be given the option to have the policy 'written in trust'.
Putting your policy in trust makes sense because it means any pay-out will not be included within your estate. The effect is to remove it from the probate process so it can be paid to your beneficiaries much more quickly.
Additionally, the proceeds of a life policy written in trust will not be liable for inheritance tax, which they might be otherwise.
Compare life insurance quotes
Finding a better deal for life insurance is easier when you compare quotes on MoneySuperMarket. All you need to do is give us a few details about yourself, including your general health, occupation, and lifestyle, and we'll give you a list of quotes tailored to your needs.
We will provide you with a range of deals from leading providers in the UK so you can compare different deals by their cost, level of cover, and any available extra features. Once you've found the deal you want, just click through to the provider and finalise your purchase.