All you need to know about life insurance and medical records
If your insurer has asked to see your medical records, there's no need to panic.
They do it to help work out how much of a risk you pose, so these requests are usually restricted to specific information that may impact your policy, or the chance of having to pay out on any claims.
So what's it all about, when do medical record requests happen and what information will they get?
Do life insurance companies have access to medical records?
To be clear, like any other financial product provider, life insurance providers can only get access to your medical records with your consent. They can share your medical records with each other, but only if the information they are sharing is relevant, and you have been made aware of it.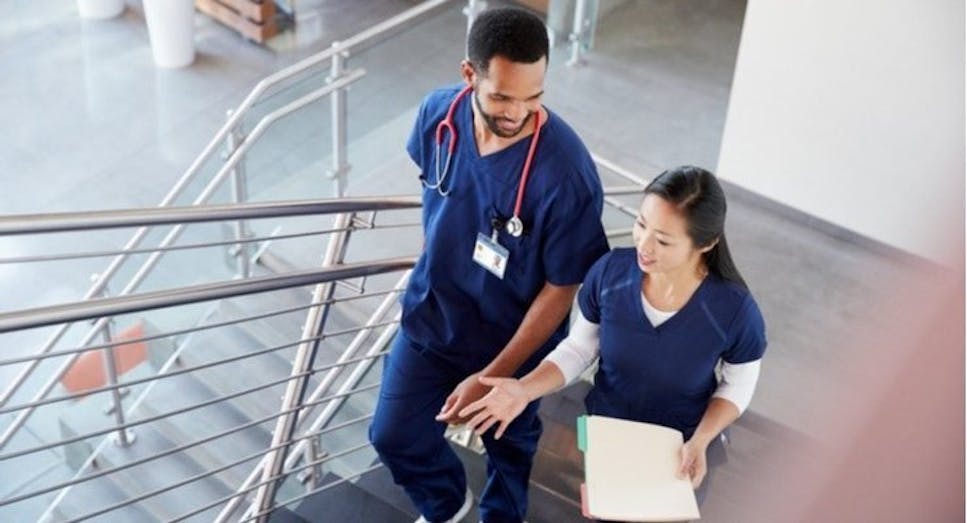 Why would a life insurance provider ask to see my medical records? 
When an insurance provider asks to see your medical records, they're usually focused on the past five to ten years. That period should give them enough relevant information to decide how high a risk there is that a claim would be made – in other words, that you would die prematurely and the agreed sum handed over to your beneficiaries. They're looking out for things like serious illnesses within the last couple of years.
You're not legally obliged to agree, but the provider may refuse you cover if they don't know enough about your medical history.Having a pre-existing condition can make your life insurance policy more expensive, and some insurers may not offer a policy, depending on the nature of the condition.  
But failing to disclose relevant information isn't worth it – for any kind of insurance application. Yes, it could raise your premiums, but if you hide it or even just don't mention it, you could find your claim is refused just at the time you or your nearest and dearest could really do with the money.
Should I give an insurance company access to my medical records?
That's entirely up to you, but there's nothing to worry about if you do get a request like this. You are protected by the Data Protection Act (2018) and the Access to Medical Reports Act (1998), both of which ensure that no one can view or access your medical records without your permission. All your personal information remains protected.
Do insurers need permission to get a medical report?
Yes. Always. The law is very clear that any business, including any prospective insurer needs your formal consent to request a medical report from your doctor. You'll usually find the request comes in when you apply for the policy. 
If your insurance provider wants to see your medical report, you'll be notified – usually in writing – and will then have 21 days to view your medical report with your GP before it gets forwarded on to your insurer. Don't leave it too long to make that appointment if you want to do so – waiting times for GPs can be several weeks for non-urgent appointments.
Once the insurer has received the medical report, they can share it with other insurance providers. But you always have a right to see what information is being passed on, and it can only be forwarded on if it's directly relevant. You have the right to refuse to disclose your information at any stage – even if you've already allowed one insurer to view your medical records.
Where can I get a copy of my medical records?
Healthcare professionals in the UK have a legal requirement to show you the full records they hold about you if you ask to see them. That means you can get a copy for free from your local GP practice, dentist or even optometrists. Never accept a charge for viewing your own information.
What is documented in my medical records? 
You might be surprised to learn that your medical records won't include your entire life's medical history. If you agree to your insurer's request, they will only get relevant records, including:
Name, DOB and current address  

Any existing health conditions  

Previous treatments and prescribed medications 

Allergies and past reactions to medicine 

Visits to your GP and hospital admission – (including reasons for visits, discharge information and any treatments given) 

Some lifestyle information, and again, only relevant details, such as whether you smoke or drink 

Details of referrals to specialists, such as maternity or mental health experts
Will my medical records show my pre-existing medical conditions?
Yes. Your medical record will show details of any pre-existing medical conditions, including any illnesses, injuries or diseases. But that doesn't mean you should wait to see if your insurer realises you've got one. Just giving permission to access your records without clearly disclosing your conditions or illnesses may not be acceptable if you need to make a claim, and your claim could be thrown out along with your policy
Being refused an insurance policy can affect your ability to get cover elsewhere, or could dramatically increase your premiums if you do. 
How far back can an insurance company request medical records?
There are no hard and fast rules about this, but insurers tend to be more interested in medical issues of the past five to ten years. Medical records are generally kept for between five and ten years after a patient's final treatments anyway. The time frame does vary depending on your age at the time, for example, and even if you used a private medical practice or a general hospital. If you have recovered from and are now clinically clear of a specific condition – such as a cancer diagnosis – insurers may also want to know how long you have been free from symptoms or have been declared cancer free by your oncologist, for example.
Do life insurance companies check medical records after death? 
Sometimes. It is possible that a life insurance company may request medical records after death, but again, they need formal permission from someone authorised to act on the deceased's behalf in the event of a claim.
Don't forget that medical records aren't the only information insurers use to determine a claim or check the validity of a policy or application. When it comes to life insurance, they might look at how and when the person died, or any documentation left by the deceased before they make a decision.
Who else can access my medical records? 
Rarely, and only under certain circumstances, some public bodies like the police, social services and DVLA are legally able to access your medical records without your consent.
Can I get a life insurance policy without an insurance provider seeing my medical records? 
Yes, because providers won't always ask to see your medical records when you make an application. But that doesn't mean it's worth risking 'non-disclosure'. If you withhold any vital information about any pre-existing conditions, they could refuse to pay out on a claim.  
Meanwhile, if you're worried that your medical history will make it difficult to get cover you can afford and that is worthwhile, there are some insurances that don't involve medical information at all.
Guaranteed life insurance policies, for example, don't involve a medical examination or answering any questions about your health. And some over 50s life insurance plans work in the same way, simply paying out a lump sum on the death of the policy holder.
While ordinary policies tend to cover you for a set period of time, a guaranteed life policy will cover you for the rest of your life. But that also means they usually come with higher premiums and offer a lower pay out. If you're interested, check that these policies offer what you need to cover in the event of your death before signing on the dotted line.
How can I find a cheaper life insurance policy?
You can search for life insurance from a panel of leading providers and compare quotes within minutes with MoneySuperMarket. You'll always see the guaranteed price you'll pay for your life cover.
Kara Gammell says: "Any request for personal information can understandably be uncomfortable. But significant protections are in place, enshrined in law, that support financial product customers.

Remember, you can withdraw your consent at any stage, but don't be tempted to be creative or quiet about relevant information – it's rarely worth the risk of voiding your policy in return for a few quid off your premiums."