All you need to know about life insurance and medical records
Medical record requests from life insurance providers are often restricted to specific information that may impact your policy or any future claims. This guide helps you find out why insurers might need access to your medical history and what information they would get. 
Insurers want to assess the risk of offering you a life insurance policy and viewing your medical records could give them insight as to whether a claim is more likely.

Do life insurance companies have access to medical records?
Life insurance providers can only obtain access to your medical records with your consent. Insurers can also share your medical records with each other. This can only be done as long as its relevant and you have been made aware of it.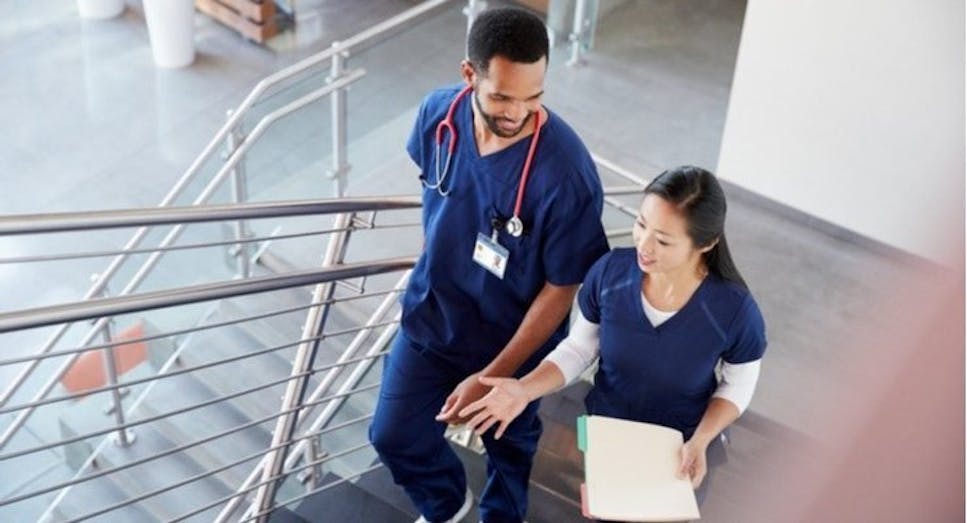 Why would a life insurance provider ask to see my medical records? 
When an insurance provider requests to see your medical records, they are usually focused on the past five to ten years. This is to give the insurer more information as to whether you will be a high risk or not, which may impact your policy. They will also want to know if you have had, been clear or recovered from any serious illnesses within the last couple of years.  
It is not a legal requirement to allow your insurance provider access to your medical records however, the provider may refuse to cover you if they aren't fully aware of your medical history. 
Should I give an insurance company access to my medical records?
You have nothing to worry about if your insurance company wants access to your medical records. You are protected by the Data Protection Act (2018) and the Access to Medical Reports Act (1998), both of which ensures that no one can see your medical records without your permission and all your personal information remains protected.  
Do insurers need permission to get a medical report?
Yes, they need your consent to request a medical report from your doctor. It's typically asked for when you apply for the policy. 
If your insurance provider chooses to look at the medical report, you will be notified and have 21 days to arrange an appointment with your GP to view it before it goes to your insurance provider. 
Once in receipt of a medical report, insurers can share it with each other so long as it's relevant, but you can see what is being passed on and you also have the right to refuse to disclose your information. 

Where can I get a copy of my medical records?
You can get a copy for free from your local GP practice, opticians or dentist. Healthcare professionals have a legal requirement to show you your records if you ask.

What is documented in my medical records? 
Your medical records will not include your entire life's medical history. 
If you approve your insurer's request, usually they will not be given your entire life medical history, they will only be given the records that are relevant including:  
Name, DOB and current address  

Any existing health conditions  

Previous treatments and prescribed medications 

Allergies and past reactions to medicine 

Visits to your GP and hospital admission – (including reasons for visits, discharge information and any treatments given) 

Lifestyle information including whether you smoke or drink 

Details of referrals to specialists e.g. maternity or mental health  
Will my medical records show my pre-existing medical conditions?
Yes, your medical record will show details of any pre-existing medical conditions, which include illnesses, injury or disease. You should still disclose any pre-existing conditions to your insurer beforehand. Simply granting them permission to receive a medical report without explicitly disclosing any conditions or illnesses may not be sufficient in the event of a claim. 
Having a pre-existing condition can make your life insurance policy more expensive and some insurers may not offer a policy depending on the nature of the condition.  
How far back can an insurance company request medical records?
Insurers tend to be more interested in medical issues of the past five to ten years. Medical records are also generally kept for between five and ten years after a patient's final treatments. The time frame does vary depending on your age at the time and if you used a private medical practice or a general hospital. If you are clear or any specific conditions, insurers will also want to know how long you have been free of symptoms.  

Do life insurance companies check medical records after death? 
In some cases, life insurance companies do check medical records after death however, to do this they need permission from someone authorised to act on the deceased's behalf in the event of a claim.  
Life insurance companies also look at the other evidence such as the method and timing of death and documentation left by the deceased before deciding on a claim.  
Who else can access my medical records? 
Only under certain circumstances public bodies like the police, social services and DVLA are legally able to access your medical records without your consent.  
Can I get a life insurance policy without an insurance provider seeing my medical records? 
Yes. Often provider's will not ask to see your medical records when you apply for life insurance but, if you withhold any vital information about any pre-existing conditions, they could refuse to pay out on a claim.  
There are guaranteed life insurance policies that do not involve a medical examination or answering questions about your health making it accessible to those who would otherwise find it hard to take out life cover. Some over 50s life insurance plans work in the same way and will pay out a lump sum on the death of the policy holder. While ordinary policies tend to cover you for a set period of time, a guaranteed life policy will cover you for the rest of your life, however, they often come with higher premiums and offer a lower pay out.  With these policies it's important to check they offer what you need to cover in the event of your death before taking out the policy.  
How can I find a cheaper life insurance policy?
You can search for life insurance from a panel of leading providers and compare quotes within minutes with MoneySuperMarket. You'll always see the guaranteed price you'll pay for your life cover.