What is terminal illness cover?
We can't plan for a terminal illness, but adding terminal illness cover to your life insurance plan will help should the worst happen. Even if you are no longer here, terminal illness cover is a valuable protection to take care of you and your family.
What is a terminal illness?
A terminal illness is an illness, progressive disease or condition which cannot be cured or has progressed to a point where it cannot be cured and is likely to be fatal. This is sometimes also referred to as a life-limiting illness.  
Terminal illness includes a wide range of different diseases, and individuals may have a single disease or a number of conditions at any one time. An example of this could be an aggressive/ advanced stage of cancer.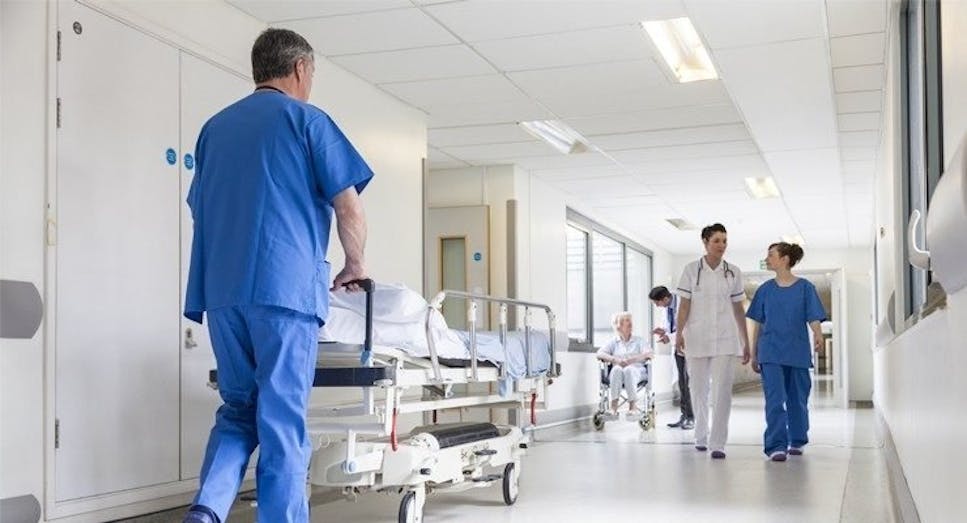 Conditions classified as terminal illness  
We have listed a few conditions below that are classified as a terminal illness:  
Cancer 

Dementia (including Alzheimer's)  

Advanced heart disease  

Motor neurone disease 
What is terminal illness cover? 
Terminal Illness cover is a form of insurance that pays out a tax-free lump sum if you're diagnosed with a serious medical condition. It is designed to help you deal with the financial implications of your illness, such as having to pay medical bills or adapt your home and life to your changing needs.  
Terminal illness cover could pay out the full cover amount of your life insurance policy if you are diagnosed with a terminal illness, such as cancer (usually when life expectancy is less than 12 months).  Once your insurer pays you a terminal illness benefit, your life insurance policy will then come to an end and your beneficiaries will not receive an additional pay-out upon your death.
Will my life insurance policy cover me for terminal illness? 
Many life insurance providers include terminal illness cover as standard with their policies.   
You will be eligible for terminal illness cover unless you have a related pre-existing condition that is likely to shorten your life.  
It is therefore important when you first apply for life insurance to answer all the questions truthfully about your lifestyle and health. If you're open and honest, the chances are that any claim you later make will be easily accepted.
What's the difference between critical and terminal illness?   
Critical illness cover is an optional add-on for some life insurance policies that gives you extra cover. Critical illness cover would typically make a lump sum cash payment if the policyholder were diagnosed with one of the critical illnesses listed in your specific insurance policy. Both terminal and critical illnesses refer to serious medical conditions. However, terminal illness cover will only pay out if you have been told your life expectancy is less than 12 months at diagnosis.  
Critical illness cover includes several serious health conditions that are listed in your policy, so your claim may still be able to be approved and you will be given a pay-out even if your diagnosis is not life-threatening.
Who certifies that I am terminally ill?  
A doctor or medical officer will need to confirm it in writing and state that your life expectancy has been shortened.  
Terminal illness policies differ for how long you are expected to live after diagnosis, but it could be up to 18 months. However, if you live longer than expected, you will not have to pay anything back.  
When might terminal illness benefit not pay out? 
There might be a few clauses in your life insurance cover which list the circumstances in which your terminal illness cover may not pay out. Some insurers have a cut-off for terminal illness, which means they won't pay out for a diagnosis made within the last 18 months of the policy. 
This is due to the fact that it is hard to predict how long someone may live and you might out-live the policy. Time limits such as these are not a factor if you have a whole of life policy.  
Life insurance providers could also refuse to pay out on diagnosis if you are expected to survive for a longer period, for example over 18 months. However, in practice, terminal illness claims are often honoured as the individual is still likely to die well before the policy ends.