Ensure your family's future with life insurance
During these uncertain times, there are life insurance policies that can help you financially protect your loved ones' futures, and we can ensure that you get our most competitive deals while doing so.
When buying life insurance for your family there is no one-size-fits-all solution. You need to understand your options to find the perfect policy for you. Knowing exactly what coverage you would like can help us find the best family life insurance plan and price for your loved ones. 
If you're concerned about how your family might manage financially without you there to provide for them, then this guide can help you find a life insurance policy is the perfect solution for all your worries.   
What is family life insurance?
Family life insurance is all about protecting what matters most to you - from paying off any debts you may have to ensuring your family's financial security. An insurance policy is there to provide should the worst come to pass.  
Family life insurance is not a specific insurance. Any life insurance policy can be used to help your loved ones once you're gone, which is why it's important to understand the different types of policies and which options are best to consider for your family's needs.  
Your insurer will pay a lump sum to your family, which they can then use to clear a mortgage, debt, or cover day-to-day expenses or specific obligations such as school fees.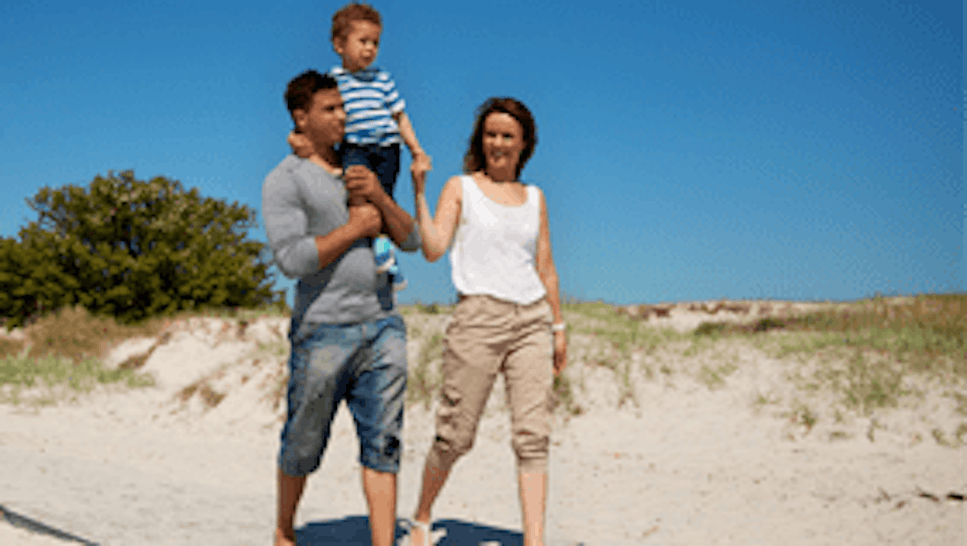 How does it work?
You can choose the amount of cover you would like 
When you die, your family can claim on your life insurance policy and your pay-out will then be processed. The pay-out will usually be a lump-sum payment and life insurance premiums can be paid monthly or annually by the policyholder.  The pay out from a life insurance claim can:  
Clear any debts, including your mortgage, ensuring your family can still live happily in your home – debt free!  

Act as inheritance, leaving your children with help to set themselves up  

Help your family pay for expenses and your funeral after you die 

Cover / pay-out for a terminal illness when added to your policy 
The different types of life insurance available for your family  
 To further help your understanding of what different types of policies offer and how much cover you need, refer to our guide on how much life insurance do I need? The different types to help protect your family include:  
The pay-out amount is chosen by you when you take out the policy and will remain the same throughout the term.  It is important to note that once your term has ended, you are no longer insured. Your beneficiaries will not receive anything if you die after the term has ended.  
Who needs family life insurance?  
If anything were to happen to you, a life insurance policy is one of the best options if you would like to leave something for your loved ones once you're gone. 
Young families and new parents  
Once you have a child, the worst thing you can imagine is something happening to you or your partner. Having a life insurance policy in place means that, should the worst happen, your family will have some financial help to cope when you are no longer here. The younger you are when you buy your policy, the cheaper your premiums are likely to be. 
Single parents 
As a single parent, you may also be the sole financial provider for the family which means it's even more important to consider how they would be supported in the event of your death. 
A life insurance policy can give you peace of mind that your children can be financially cared for, essentially by you, if the worst was to ever happen. Depending on the policy you opt for, your insurance can pay a lump sum to help them as they grow up or you can set up monthly payment instalments.  
Homeowners 
Although being a homeowner comes with many expenses, a life insurance policy isn't one that you want to skip out on. If you die unexpectedly, would your partner be able to keep up with your mortgage repayments? Will your family be able to pay off the debt? 
You don't need a big pay out policy, decreasing term life insurance was designed specifically to cover your mortgage. As you pay off your mortgage, your pay-out will decrease based on the amount you have left to pay your mortgage provider. 
Single or joint life insurance policy  
When you have a partner, whether you are married or not, you may prefer a joint policy. A joint policy is usually a cheaper policy that involves one application and one regular payment. A joint policy also means one pay-out. If your partner passes away, your insurance provider will pay out and the policy will then end.  
A single life insurance policy can often be a simpler option in case of a separation. If you and your partner each have single insurance policy, it can offer more protection because each partner has individual cover and each partner's beneficiary will receive a pay-out.  
Alternatives to family life insurance  
Family income benefit 
A family income benefit is a type of life insurance that provides a regular income for your family rather than a lump sum. 
Death in service  
Death in service cover is an occupational benefit offered by some employers that pays out a lump sum to a person of your choosing if you're working for the company at the time of your death.  
Income protection insurance  
Income protection insurance offers a replacement income if you are unable to work due to an illness or injury. If you become ill or lose your job, income protection insurance can offer your family some financial security. 
Compare life insurance policies with MoneySuperMarket  
Get our most competitive life insurance deals by providing us with a few details about your health, your lifestyle and the amount of cover you would like. 
Filter through different levels of cover, excess amounts, and premiums to find the policy that is perfect for you and your family!