Life insurance for families
Taking out life insurance as a partner or a parent can help ensure your family will receive financial help if you're no longer around
What is family life insurance?
Family life insurance is an insurance policy you can take out to help make sure your family receives financial support if you pass away.
Your insurer will pay a lump sum to your family, which they can then use to clear a mortgage or a debt, or cover day-to-day expenses or specific obligations such as school fees.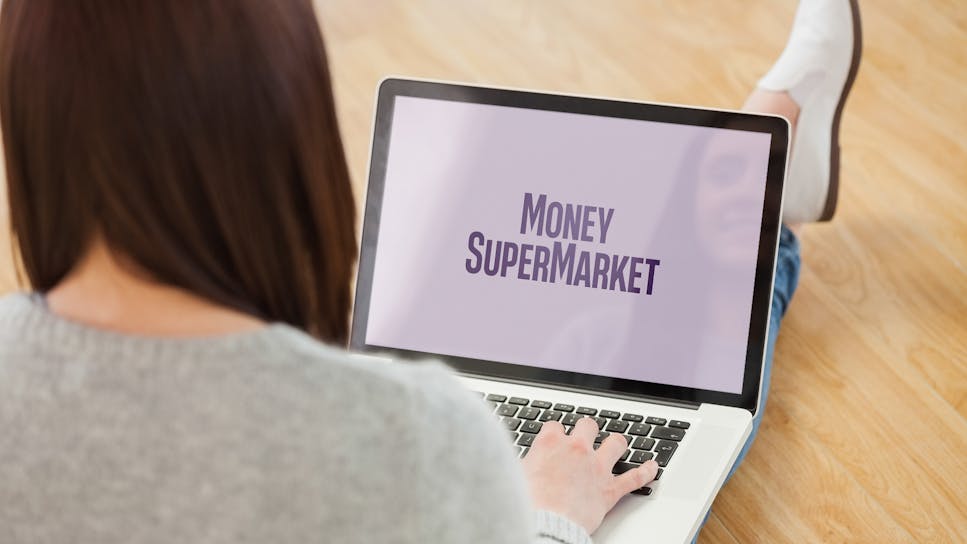 How does family life insurance work?
With a family life insurance policy, you make monthly payments to an insurer. This protects your family in case anything happens to you during the duration of the policy – known as the 'term'.
If you do pass away during the policy term, the insurer undertakes to pay a sum of money you agreed when you took the policy out – the 'sum insured' – to your beneficiary. This either happens in one lump sum or in monthly instalments.
There are three main times of policy. Two have fixed terms, usually for a period of 25 years, while the other is indefinite:
Level-term life insurance: The sum insured is the same amount no matter when you pass away during the policy, provided it is still active

Decreasing-term life insurance: The pay-out decreases as the policy term goes on. This type of policy is designed to cover long-term financial commitments like mortgages, because as time goes on, your dependants will have less to pay off if you die

Whole-of-life insurance: Also known as 'life assurance', this type of policy covers your whole life and is guaranteed to pay out when you die. Whole-of-life insurance is more expensive than the other two types because there will always be a pay-out at the end
Single or joint life insurance?
Life insurance can either be taken out separately as a single life insurance policy or by a couple as a joint policy, there are pros and cons to each.
Single life insurance
A single life insurance policy is suitable either for single parents or couples, though it only covers one person. You name a beneficiary in the policy, and they receive payments from your insurer when you pass.
It can be used to cover your part of the mortgage, any childcare costs and other day-to-day expenses.
You can name a different beneficiary for the policy payout by writing your policy in trust. Your beneficiary might be your partner, but they can also be a child or another family member. Writing a life insurance policy in trust means your payout won't have an inheritance tax charge added to it.
Joint life insurance
With joint life insurance, both people in a relationship are covered by the same policy. It can end up cheaper than buying two separate single policies.
A joint life insurance policy covers both people's financial contributions to the family. This includes any future childcare costs should one parent die and the other has to go back to work.
This type of policy only pays out once, so the sum insured must be enough to cover at least the total outstanding mortgage amount. Add any additional cover for bills, expenses and any extra money you want your family to be able to access. If one of you passes away during the term, the sum insured is paid to the other, which can make the claim process easier.
If both of you pass away at the same time, the money is usually added to your estate, unless you've written the policy in trust.
How much does life insurance cost?
The average monthly cost of life insurance varies in a couple of ways. A joint policy is usually a shade cheaper than two single policies, but your premiums will also depend on your age, your health, your lifestyle and the amount of cover you want. You will need to keep up with your monthly life insurance payments to help make sure you're protected.
How has the pandemic impacted household finances?
The pandemic caused a major shift in the financial structure of many households across the country.
A good awareness of your financial situation will help you understand what type of cover works best for you and your family. For those that already have life insurance cover, it's important to be aware of how your household income may have changed in order to protect your family
How much life insurance cover do you need?
The life insurance cover amount you take out should be enough to cover what's left to pay on your mortgage.
You can then add extra financial cover for your partner or another beneficiary. You could include cover for:
Any household bills and day-to-day expenses

Any current or future schooling fees

Any money you've borrowed that you still need to pay back

Any extra money that would help your family if one of you couldn't be there
Life insurance with critical illness cover for parents
Critical illness cover is a form of life insurance that can help pay your outgoings if you're diagnosed with one of a range of serious medical conditions your insurer covers.
Adding critical illness protection means you'll have more cover, so your monthly payments will be more expensive.
You can usually take out critical illness cover either in addition to or combined with your overall life insurance policy:
Additional cover: Additional critical illness cover offers a pay-out if you are diagnosed with a critical illness and if you pass away during the term of your policy

Combined cover: Combined policies only pay out once, either when you become critically ill or when you pass away (both during the term of your policy)
MoneySuperMarket offers you the option to take out additional critical illness cover once you have completed a life insurance quote – and your premium is calculated using the information you gave when applying for life cover. We believe this provides a more flexible and comprehensive solution than a combined policy.
Critical illness cover for children
If your child falls ill with a critical illness, you as the life insurance policy-holder can also claim a percentage of your critical illness cover on their behalf.
It can be used to help cover the cost of running a home if you have to take time off work to care for your child while they recover.
There is usually a limit to how much you can claim and which critical illnesses are covered, so read the policy documents.
If you make a critical illness claim for your child then you'll still be able to make a claim for the adults listed on the policy, though if you have a joint life insurance policy with critical illness cover then you'll only be able to claim for one adult.
Some providers will let you add life insurance cover for a child to your own policy at an additional cost. It will be limited to certain ages – once your child is old enough they will need to take out a policy in their own name.
Can you buy life insurance for another family member?
You can also decide to take out a whole-of-life insurance policy for your child. This can help to secure a lower monthly cost of life insurance for their whole life.
You may take out life insurance for your elderly parents to help pay for any costs they might leave behind, like debts, inheritance tax or funeral costs.
You will need their consent before taking out a life insurance policy for them.
When should you update your family life insurance policy?
Some policies let you increase your level of cover if you have more kids. It'll probably mean a higher monthly premium, but it will cover your family's growing needs.
Likewise, if you move to a bigger house, you will also need more insurance cover to help make sure the larger mortgage repayments can be met.
Alternatives to family life insurance
Family income benefit insurance can be used as an alternative to life insurance. Here, instead of a lump sum pay-out, the insurer commits to paying a set monthly income from the time of the claim to the end of the agreed policy term.
A regular income can be easier to manage as it can simply replace a lost salary.
Premiums can also be cheaper than with life insurance because an insurer will have to pay out less if a claim is made later on in the policy.
Comparing family life insurance quotes
Comparing family life insurance quotes can help you find the right policy for you and your family. You can use MoneySuperMarket's life insurance comparison tool to compare both single and joint life insurance quotes.
All you do is answer a few questions about you, your health and lifestyle, and the amount of cover you need. You'll need to make sure your responses are accurate and honest to make sure your dependants would receive a payout if you pass away.
You'll also be able to add a second applicant to your policy to make it a joint life insurance policy. You can then choose whether you want to take out level term or decreasing term cover.
Some prices will be guaranteed and fully underwritten which means you can buy immediately. Others will ask you to confirm certain details with the insurer.
If you want to add critical illness cover to see how this affects the cost of life insurance then you can do this by selecting 'Add critical illness cover'.
You'll also need to let an insurer know directly if you want to add a child to your policy.