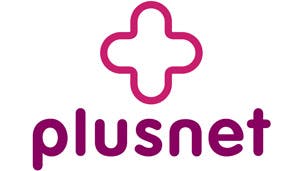 'Good, honest broadband'. That's how Plusnet describes its service. But how does it measure up to that claim? We take a look…
Our rating: Four out of five
Plusnet is a brilliant alternative to the bigger names in broadband. Here's what you need to know:
Great, affordable prices
Excellent, highly rated customer services
Decent speeds for everyday use
Good offers for new customers
Speeds aren't as fast as ultrafast alternatives from Virgin, Sky and BT
Is Plusnet broadband any good?
It's not the fastest. Not by a long way. But Plusnet broadband has got a lot going for it.
It's very affordable, for one thing. Not only does it undercut its big-name rivals, you get good speeds for your outlay too.
Customer service is excellent and has been for years, which suggests it won't drop in quality any time soon.
And unlike a lot of providers, Plusnet still offers 12-month contracts.
So you won't have to commit anything like as long as you do on BT and Sky, which tie you in for minimum terms of 24 months and 18 months respectively.
Plusnet broadband packages review
Plusnet makes a virtue of the simplicity of its broadband packages and focuses on doing the basics right.
Is that the right approach? Well, it seems so.
That's evidenced by its consistently highly rated customer service, in an industry where customer support is too often an afterthought and is more often sacrificed in the rush to win new subscribers.
With its cheapest ADSL coming in at around £20 per month and fibre starting at a few pounds more, Plusnet is well priced too.
Only the likes of Origin, Shell Energy and John Lewis offer broadband at comparable prices.
We also admire that Plusnet continues to offer 12-month contracts, at a time when many other big-name providers, such as BT and Virgin Media, have moved to 24-month and 18-month minimum terms respectively.
But that's not to say that Plusnet broadband will necessarily be right for you. While speeds are decent, they're a long way from the fastest around.
By way of example, if you pick Unlimited Broadband, Unlimited Fibre and Unlimited Fibre Extra packages you're promised average speeds of 10Mbps, 36Mbps and 66Mbps respectively.
To put that in some perspective, Virgin Media offers broadband packages with average speeds of up of 362Mbps, which is widely available, while its M500 service goes one better with average speeds of 516Mbps.
Of course, they're substantially more expensive. But if you're in a large student household of heavy internet users or just a big family home, it's well worth the extra expense to ensure you get a really good internet experience.
What's more, it's great that Plusnet customers can get BT Sport for a keen price. But that's the extent of Plusnet's very limited TV offering.
If you're in the market for a full-featured set top box, or more premium sport from Sky, or just more movie channels, you're better off taking a look at the likes of Virgin Media, Sky or BT.
Average Plusnet broadband speeds
Unlimited Broadband
With average speeds of 10Mbps, this is a basic ADSL package aimed at very light internet users who browse the web and use social media.
Unlimited Fibre
The average speeds of 36Mbps mean this is good for first time fibre customers who want speeds that can stream the occasional movie while someone else in the home is busy on their laptop.
Unlimited Fibre Extra
This package ups average speeds to 66Mbps. This is fine for most small households, and can handle streaming, smart speaker action and web browsing without ever getting sluggish.
Plusnet broadband packages review
Plusnet's packages are pretty simple and for the most part simply pair broadband with a landline.
You can however customise your bundle with call packages. For instance, by adding 'Evening & Weekend Calls' or 'Unlimited UK and Mobile Calls' for an extra monthly charge.
You can also add BT Sport to watch or add a Plusnet Mobile SIM. However, there's nothing like the range of packages and pick-and-mix add-ons that you get with Sky, Virgin Media, BT and EE.
Plusnet fibre review
Plusnet's two fibre products offer speeds broadly in line with comparably priced products from the likes of BT, EE and Sky.
That's not surprising given that they rely on the same Openreach infrastructure to deliver broadband to your home. That means it doesn't utilise the newest fibre to the premises (FTTP) tech, which may be a dealbreaker for those keen to get truly rapid internet at home.
Faster fibre from Virgin Media, Sky and BT is available, all of which offer speeds well in excess of Plusnet. But it's on offer in fewer locations and you'll need a FTTP connection to take advantage of it.
Plusnet coverage
Plusnet uses Openreach's network, which means it is widely available in most of the UK.
Unlike Virgin or other providers that offer fibre right to the door, it doesn't have a rapid network of its own.
That means speeds are slower but that you should be able to get Plusnet unless you live in a very rural area.
Data limits, fair usage and traffic management
Plusnet is truly unlimited, meaning you can use the internet as much as you like, with no pesky data caps or traffic management to hinder you either.
Router
Plusnet Hub 1
Unlimited broadband users get a Plusnet Hub 1, which features dual band tech, four Ethernet ports and two antennae. It's quite basic and, also, somewhat outdated.
Plusnet Hub 2
Customers on its unlimited fibre and unlimited fibre extra deals get the newer Plusnet Hub 2.
This router features four gigabit Ethernet ports, dual band smarts and a smart wireless feature to ensure you always get the best connection.
Plusnet calls review
As with parent company BT, Plusnet's broadband and landline packages come with pay as you go calls as standard. So you only pay for the calls you make.
That's in contrast to the likes of Virgin Media, which bundles weekend calls with its phone and broadband packages. Whether you'll use them or not.
For an additional monthly charge, Plusnet customers can also add:
Evening & Weekend UK & Mobile calls
Unlimited UK & Mobile calls
Anytime International 300
Plusnet landline customers also get Caller Display, 1571 Voicemail and Plusnet Call Protect as standard and for no additional charge.
But advanced voicemail in the form of Voicemail Extra costs £3 extra per month.
Plusnet broadband pricing
Plusnet is, by any measure, one of the best value broadband providers. Its standard broadband and fibre packages come in well under most rival suppliers' packages of comparable speed.
Which means it's a really good bet if you're on a tight budget. Or if you just want to make sure you don't overpay for your broadband.
At the time of writing you can get Unlimited Broadband for £29.27 a month for 12 months.
Unlimited Fibre costs just £23.99 a month for 18 months, while you can score Unlimited Fibre Extra for just £24.99 a month. These deals are much cheaper than comparable BT and Sky deals.
Any extras with Plusnet broadband?
Plusnet frequently sweetens its packages with vouchers and reward cards, as part of time-limited promotions.
You can also cut your bill by recommending Plusnet to your friends, through its customer referral scheme.
For every person you sign up, Plusnet will trim your bill by £1.25 per month.
Customer service with Plusnet broadband
Customer service has been Plusnet's strong suit for years. And it remains better regarded than other large providers, with consistently excellent ratings on customer review sites.
Its latest Ofcom rating places it below BT, but its customer service is available seven days a week, unlike many of the major broadband providers.
What are the pros and cons of Plusnet broadband?
Not sure Plusnet broadband is right for you? Take a whistle-stop look at everything that's good and not so good about Plusnet below...
Pros
Among the cheapest broadband providers around
Choice of ADSL broadband, standard fibre or superfast fibre
Broadband customers can add BT Sport for a really good price
Customer service is consistently highly rated than other household-name providers
Decent broadband speeds and easy-to-understand packages
Choice of 12-month or 18-month contracts
You can trim your bills with money-saving recommend-a-friend scheme
SIM only plans are well priced too
Broadband customers who add a SIM get 2GB extra per month free
Widely available across the UK
Free security software and Safeguard parental controls
Cons
No longer offers money-saving broadband and TV packages
Much faster broadband is widely available. Albeit at a price
How does Plusnet compare with other providers?
Here we take a look at each of Plusnet's rivals, to give you some idea of how Plusnet broadband measures up.
Plusnet vs Sky
Sky doesn't score as highly for customer service as Plusnet. And although both providers offer comparable speeds, Sky is substantially more expensive.
The great thing about Sky, though, is its Sky Q service and its extensive range of channels. Which makes Plusnet's TV add-on look very limited indeed.
Sky also offers an ultrafast broadband with 145Mbps. Which doesn't come cheap, but offers speeds that aren't far shy of triple those available on Plusnet's fastest package.
Plusnet vs Virgin Media
Plusnet loses out to Virgin Media when it comes to speeds. Due in no small part to the fact that Virgin Media's cable network is a lot more efficient than the copper wire technology that Plusnet relies on.
Conversely, Virgin Media is less widely available than Plusnet. And unless you're in an area where its network has reached, you won't be able to get Virgin Media at all.
As you might expect, though, Plusnet broadband comes in a lot cheaper.
Virgin Media also has a pay-TV offering that's among the best around. Whereas Plusnet's TV offering is very limited, with no set top box and no content of its own.
Plusnet vs TalkTalk
TalkTalk staked out a place as a value broadband provider a long time ago. But in fact Plusnet works out a few pounds cheaper per month for broadband products with comparable speeds.
TalkTalk's flexible TV offering is much better than Plusnet's, though.
Plusnet vs BT
Plusnet broadband is cheaper than its parent company BT and for the most part sells broadband with nigh-on identical speeds. Although if you're in the market for an ultrafast service, you'll need to choose BT.
When it comes to TV, there's no comparison and it's a big win for BT and its YouView-based service.
You can get BT's hallmark BT Sport channels on Plusnet. But you'll have to watch them on your PC, games console or smartphone.
More Plusnet broadband comparisons