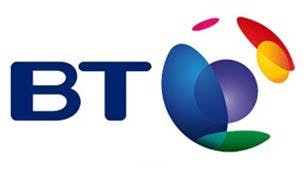 For the Champions League, the best of European footie, and American sports galore, the only way is BT Sport. And the good news is that it's easy to get your hands on.
How do I get BT Sport?
BT Sport is a subscription service, giving you live sports channels, plus on-demand content and news. You can sign up on its own through the app, or grab a bargain by subscribing through a TV or broadband provider.
BT Sport on BT
You can include BT Sport as part of any BT TV package. Just choose one of its Sport or VIP packages.
If you have BT broadband but don't want its pay-TV service, you can still subscribe to the BT Sport Monthly Pass to access it via the app – which includes live channels.
BT Sport on Sky
BT Sport is available to add to any Sky TV package. If you're already a Sky customer, you can log in to your account and add it on whenever you like.
BT Sport on Virgin Media
A handful of Virgin Media's ready-made bundles – which give you broadband, TV, and home phone – include BT Sport on your telly. Or, you can add it separately to any Virgin TV package.
BT Sport on TalkTalk
You can get BT Sport on TalkTalk TV, if you have its broadband and TV bundle. However, you need to sign up via BT once your TV package is set up.
Once you've done so, you should see the live channels appear in your TV guide – and you'll have access to the app on any device too.
BT Sport with Plusnet
As a sibling company of BT, Plusnet offers BT Sport to its broadband customers at a reduced price. You can't add it directly to your TV listings, unfortunately, but you can access it via the app.
BT Sport Monthly Pass
Don't want to get pay-TV? You can still subscribe to BT Sport through its dedicated app, with a Monthly Pass.
This gives you access to the app – available online, and via mobiles, tablets, plug-in devices like Apple TV or Chromecast, games consoles, and smart TVs. You can watch live channels, see your favourite sports, catch up on highlights, and read the latest updates.
There's no need to sign up to any broadband or TV, and it works on a rolling monthly basis. So you can subscribe or cancel it whenever you like.
It's not the best value option, but it is convenient and means no signing up to lengthy contracts.
BT Sport on EE
EE TV customers can sign up for BT Sport on a rolling-contract basis and watch it on their Apple TV 4K box.
But it's also worth noting that a number of EE mobile plans (both SIM-only and handset contracts) include Smart Benefits – and one of those benefits you can choose is a BT Sport subscription.
If you're thinking of switching your mobile plan soon and want BT Sport, look into EE. Or if you're already on EE, check your account. You may be able to claim BT Sport as a benefit – or buy it as an additional add-on.
How much does BT Sport cost?
This can vary quite a bit depending on how you get it. See our latest BT Sport deals to see your options.
A BT Sport Monthly Pass comes at a flat fee each month (£25 at the time of writing), but that's not the only way to get hold of it. In fact, it's almost always cheaper when included as part of a TV or broadband package.
Best BT Sport packages in October 2022
To see the best BT Sport packages right now, compare TV deals with our comparison tool and select BT Sport from the filters.
What's the cheapest way to get BT Sport?
The cheapest way to get BT Sport right now is to claim it as a Smart Benefit on certain EE mobile deals.
Other cheap options are including it in a BT TV package, or signing up via Plusnet broadband, which offers it at a discount.
However, the cheapest way at any given time can also depend on what special offers on TV packages are currently available. Sometimes, these make it significantly better value than usual on certain platforms.
Take a look at the TV deals in your postcode right now to see how you can get BT Sport cheaply.
BT Sport deals for existing customers
Already got one of the TV, broadband, or mobile packages mentioned above, and want to get BT Sport? Just get in contact with your provider and ask to have it added on.
If you're out of contract with your provider, of course, you can also switch – or simply upgrade to a better value deal designed for current customers.
Take a look at our existing customer deals with BT Sport, and see if you can grab a new deal that suits you better.
Can I get Sky Sports and BT Sport together?
Yes you can. A good number of TV packages let you add both – including BT, Sky, and Virgin.
In some cases you might have to go a bit of a roundabout way to get them both, though. For example, you may have to get Sky Sports through a Now TV pass or watch BT Sport via the app on a different device.
Can I get BT Sports with no contract?
Yep. If you add BT Sport as an add-on, it's usually on a month-to-month basis. The same isn't always true if it's included in your package from the get-go, however, so do check before you sign up.
The BT Sport Monthly Pass is available to everyone and fully contract-free too. It rolls on a monthly basis, so you can subscribe or cancel whenever you like.
What can I watch on BT Sport?
BT Sport is home to plenty of football, including exclusive Premier League matches, UEFA Champions League and Europa League, and a range of international footie tournaments too (such as Serie A, Bundesliga, Ligue 1, and Primeira Liga).
You can also catch MotoGP, the FA Cup, Rugby Champions and Challenge Cups, and UFC matches.
Plus there's the best of the US, with NBA games, Major League Baseball, and American college sports.
That's just the tip of the iceberg, of course – and goes alongside news, updates, highlights, and exclusive sports documentaries and films.