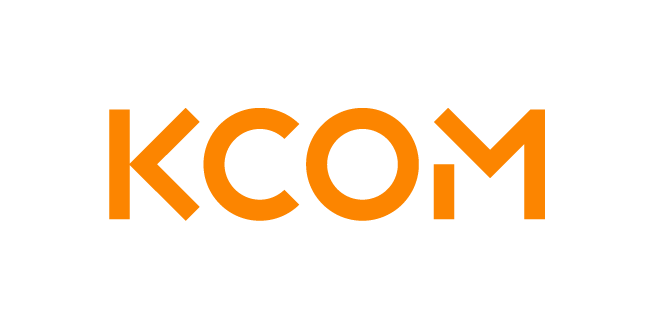 KCOM specialises in super-fast fibre broadband. Originally solely available in Hull, it's now available further afield too. We take a look at its key selling points.
KCOM broadband review
KCOM broadband hasn't got national name recognition. But if you live in or near Hull, you'll likely have heard of it.
It's been a key broadband player in the area for years, a legacy of the days when the Post Office ran the then state owned broadband network.
The result is a provider that offers super fast fibre to the premises (FTTP) broadband, with local customer service teams and speeds that are the match for almost all of its major rivals.
Read our comprehensive KCOM broadband review 2021 and we'll give you a complete insight into what's on offer and how it stacks up.
KCOM broadband review: Cost
There's no getting around the fact that KCOM broadband isn't cheap. But for what's on offer, it's no surprise.
This is rapid broadband that comes straight into the home, utilising an impressive setup to give you the very best internet connection around.
At the time of writing, it has six packages available under its Lightstream brand. Full Fibre Lite, with 30Mbps speeds, which starts at £29.99 for 18 months when bought directly.
Full Fibre 100 costs £39.99, Full Fibre 175 costs £44.99, Full Fibre 300 costs £49,99, Full Fibre comes in at £59.99 and its top speed Full Fibre 900 will set you back £69.99.
However, by comparing KCOM broadband prices with Moneysupermarket, you can secure significant savings if you're a new customer, with £20 off a month for the entire length of your contract.
Doing so will also mean you don't pay the initial £25 set up fee.
Keep an eye out for an annual price rise of 3,9% plus the CPI rate of inflation, which happens every March.
KCOM broadband review: Speed
If it's speed you're after, then KCOM has got you covered. Its basic Fibre Lite package, with 30Mbps is decent enough.
But with 100Mbps, 175Mbps, 300Mbps, 500Mbps and 900Mbps options, KCOM is every bit the match for major rivals, many of which remain unavailable in the Hull area that it serves.
Those speeds will ensure smooth streaming, breezy gaming and snappy downloads, especially if you opt for one of the faster packages.
KCOM broadband review: Data limits, fair usage and traffic management
KCOM does not make use of data limits or impose fair usage limits on its broadband packages.
Although it does operate traffic management at a network level during extremely busy periods, as detailed in its legal documents.
However, this is unlikely to affect everyday use.
KCOM broadband review: Router
KCOM offers all its customers a Lighthub-A router. You get four Ethernet ports, a Gigabit WAN port, USB, plus n and ac standard Wi-Fi, with repositioned antennae for improved performance.
KCOM has also started offering Smart Wi-Fi for £5 extra a month, which allows users to create a powerful mesh network at home.
These access points are better than standard boosters and are great for larger homes or places where connections often drop out.
They have ordering windows for Smart Wi-Fi, so keep an eye on their website for details.
KCOM broadband review: Home phone
All KCOM broadband packages come with pay as you go landline calls as standard.
You can pay just £4 extra a month for calls to all local landlines and £8 for unlimited calls to local landlines and UK mobiles.
You can also add caller ID and KCOM's voicemail service for a fee.
KCOM broadband review: TV
KCOM doesn't offer TV packages, although its fast and stable fibre broadband speeds make streaming easy.
That means you can pick and choose streaming platforms, such as Now TV, Netflix and Prime Video and watch what you want without the pressure of a long term TV contract.
KCOM broadband review: Extras
KCOM doesn't come with any extras, apart from the chance to add home phone support.
This is in keeping with more localised providers, who focus more on speed and customer service than offering free streaming service access or vouchers on sign up.
KCOM broadband review: Reliability and customer service
KCOM makes a big play of its local customer service teams. And as the main provider in the area, it needs to.
Unfortunately, it scores poorly on TrustPilot, with an average rating of 2.5 out of 5. Complaints often centre on the fact that KCOM holds an almost complete monopoly in the Hull area.
Its service is solid and reliable, with good speeds, but price often factors in complaints as well.
Pros and Cons of choosing KCOM broadband
Pros
Great range of FTTP packages
Intimate knowledge of local area
Smart Wi-Fi makes broadband even better
Cons
Expensive
Local monopoly means many have to choose KCOM
How does KCOM broadband compare with other providers?
As KCOM holds a virtual monopoly in the area, many in Hull are unable to access service from the likes of BT, Virgin Media Sky or PlusNet.
While its speeds are a match for all of those and its FTTP service better than most providers, its prices do not compare well, leaving many customers frustrated.