Find van insurance for a day
One-day van insurance gives you all the benefits of a van insurance policy without the long-term commitment.
Get a van insurance quote
Visit Safely Insured for short term van insurance

Visit Safely Insured for short term van insurance
Most of us need a larger vehicle such as a van to transport new or old belongings at some point in our lives.
What is one-day van insurance?
One-day van insurance is a type of temporary van insurance you can take out if you only need cover for a period of around 24 hours.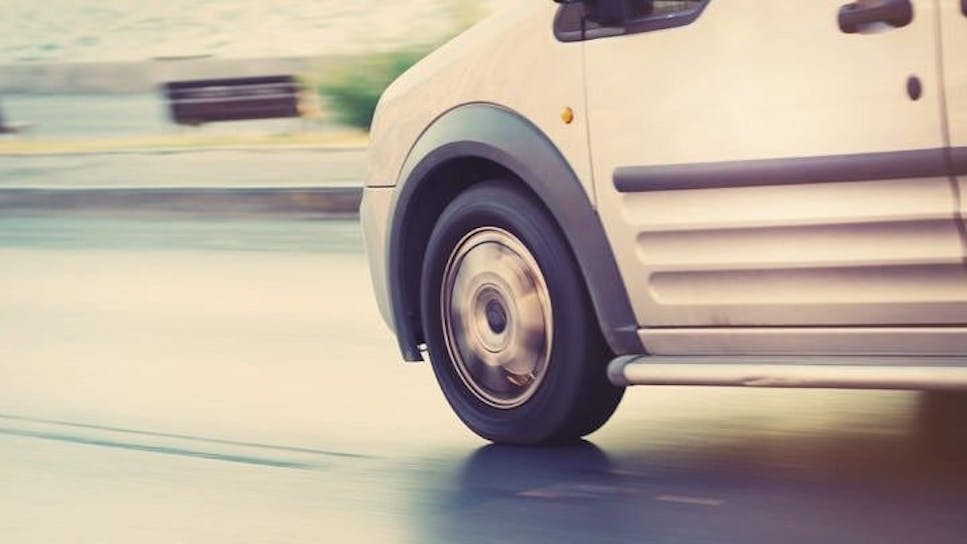 When would I need one-day van insurance?
One-day cover for your van can be useful in a number of situations:
Renting a van to move or help someone else move house

Renting a van for a day trip

Buying a new van and bringing it home before you've bought an annual policy

Borrowing a van from a friend for the day
Remember that driving any vehicle without insurance is against the law, so if you do plan on using a van for a day getting the right cover is important.
What does one-day van insurance cover?
A one-day van insurance policy can cover you in much the same way as a standard van policy, depending on the level of cover you get:
Third-party: Third-party is the minimum legal requirement for any kind of motor insurance, and it'll cover you for any damage you do to another person, their car, or their property for the day

Third-party, fire, and theft: Third-party, fire, and theft (TPF&T) includes everything covered by third-party policies, as well as protection if your van is damaged by fire or stolen

Fully comprehensive: A fully comprehensive one-day van insurance policy includes all of the above, but it also covers damage to you, your van, and your property – even if it's your fault.
Can I get any add-ons with a one-day van insurance policy?
Depending on how you'll be using the van, you may also want to consider add-on policies such as:
Legal cover: this is to cover any legal costs related to accidents that weren't your fault

Public liability insurance: this will cover you if someone is injured as a result of your actions and they make a claim against you

Employers' liability insurance: this covers your costs if one of your employees is injured while working for you – for example, if they get hurt moving heavy items

Breakdown cover: this is for if your van breaks down while you're driving, to get assistance and continue your journey

Tool cover: this covers you for any tools and equipment left in your van if it gets lost, damaged, or stolen

Courtesy or replacement vehicle: this policy means you'll be offered a replacement vehicle to use while your van is being repaired

No-claims discount protection: this prevents your premiums from rising when you renew your car insurance if you've had to make a claim

Foreign-use cover: this insures you and the van for use overseas
How does one-day van insurance work?
With one-day van insurance you can cover yourself to drive any given van for a day. The cover will generally last for 24 hours, usually from midnight to midnight – so if you think you might need the van for longer, it could be better to look for something more long-term.
Fortunately temporary van insurance can last anywhere from a few hours to a few weeks – it's best to talk to insurers and compare your options before taking out a policy.
How much does one-day van insurance cost?
The main reason for one-day or any kind of short-term van insurance is to save money by avoiding a yearly expenditure for a service you only need temporarily. However the price is still likely to depend on a number of factors, including:
Age: often the younger you are, the more you'll have to pay for cover, as insurers generally see younger or inexperienced drivers as being at a higher risk of claiming

Location: your location could also affect your premium costs, as areas that have higher crime rates can increase the chances of you making a claim

Vehicle: generally speaking the bigger your van the more it will cost to insure

Claims history: if you have a history of making lots of claims on motoring insurance, this is likely to increase your premiums

Excess: most insurance policies will require you to pay a compulsory excess fee, however they may also the option to pay a voluntary amount. The more you choose to pay, the lower your premiums could be as a result

Security and storage: keeping the van secure and stored in a safe spot when you aren't using it, and proving this to your insurer, can also help you reduce your premiums.