How to choose the best savings account
With such a wide range of savings accounts to choose from, how do you know which one is right for you?
Deciding where to save your money might sound straightforward but there are several factors to think about, such as how much return you'll get and how long it will take to access your cash. Much of this will depend on your savings goals. This guide will explain the different types of savings accounts in the UK to help you decide. 
What to consider before opening a savings account  
There are several considerations before opening a savings account in the UK. These will be guided by what you eventually want to use the money for. 
Interest rate: How much interest you'll receive is often the No 1 reason for picking a particular account. Accounts may offer bonus rates to entice savers to sign-up. So, check how long these will last and any terms, such as saving a minimum regular amount, before proceeding. Interest might also be fixed for a set term, or variable as the market changes. It could also be paid monthly or annually, so check to see what suits your needs. 
  

Access: Understand how quickly you'll be able to access your savings if you need the money. That way you can plan and if you need the cash in an emergency, you won't be surprised by the terms. Often the longer you're prepared to lock your money away, the higher the interest rate you might receive. But this is not always the case. 
 

Terms and conditions: Before opening a new account check for terms such as minimum deposits and regular saving amounts and charges for withdrawals.  
  

Paying tax: While most of us in the UK won't pay any tax on interest from our savings, a cash ISA will guarantee a tax-free wrapper. You can put up to £20,000 into an ISA each tax year. 
 

Protection: For those building up large deposits, don't stash more than £85,000 in any one account – the amount that is guaranteed by the Financial Services Compensation Scheme (FSCS). If your total savings are higher, consider spreading them between more than one account. 
 

Customer service: While banks that offer the highest interest rates may be tempting, you should also look at those that score well for customer service. Depending on how you want to manage your account, seeing whether you can log-in online or download an app can also be useful.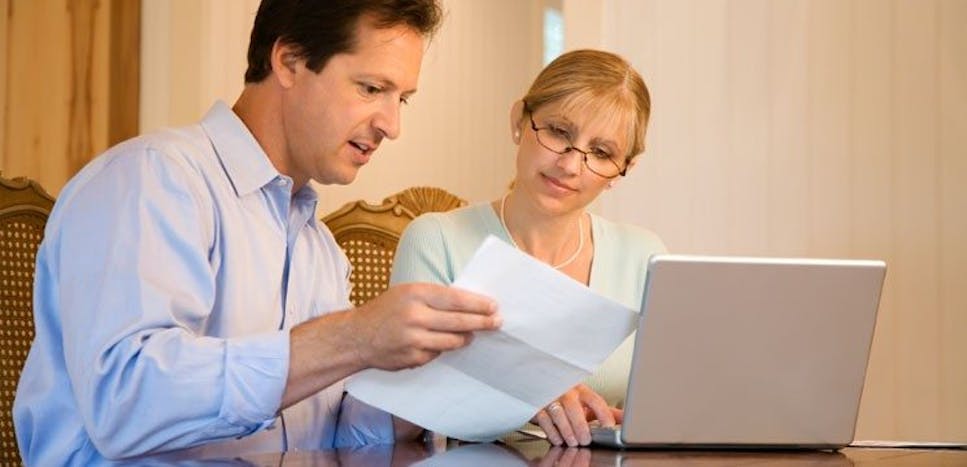 What are the different types of savings accounts? 
Regular savings accounts  

With a regular saver account you commit to saving a minimum amount each month into the account for a fixed period, for example, 12 months.  
 
Pro: A great way to encourage a savings habit and interest rates can be higher than other savings accounts. 
Con: You can't usually deposit a large lump sum to take advantage of the high interest rates offered, so the overall return may not be as good as it initially seems. 
Easy access savings accounts  
An easy access savings account allows you to withdraw your money at short notice, and has similar properties to a current account. 
Pro: Allows flexibility with withdrawals, so you can get your money without penalty whenever you choose. Ideal for saving for a special purchase such as a family holiday later in the year. 
Con: Interest rates tend to be low with any gains quickly eroded by inflation. 
Fixed rate bonds  
A fixed rate account is a way of putting your money aside for a fixed period and knowing exactly what you'll receive at the end. 
Pro: Offer higher returns through locking your money away, with the clarity that interest rates won't drop within the period. 
Con: You face heavy penalties if you need access to your money before the bond has matured. 
Notice savings accounts  
You need to give a minimum notice period if you want to make a withdrawal from a notice savings account. 
Pro: Agreeing to lock your money away and not demand it instantly can mean higher interest rates. 
Con: As with fixed rate bonds, you may not be able to access your cash in an emergency or will face a high penalty for the withdrawal.  
High interest savings accounts
A catch-all term that means a savings account that pays a higher rate of interest. 
Pro: As the name suggests you may receive a higher return on your savings 
Con: There may be certain conditions attached, such as needing a high minimum deposit to open the account. 
Children's savings accounts  
Children's savings accounts are designed for those aged under 18. Can be opened by a parent, guardian or grandparent or – when they're old enough – by the child themselves. 
Pro: Helps teach children the value of saving as they grow up. 
Con: As with other accounts, interest rates can be low. 
Cash ISAs  
A cash ISA (Individual Savings Account) is way of saving tax-free without worrying that your money is at risk. 
Pro: ISAs provide a tax-free wrapper for your savings up to £20,000 every year. 
Con: Interest rates may be low and returns less than you'll get with a stocks and shares ISA. 
Lifetime ISAs 
A Lifetime ISA is a special type of ISA for those looking to save for a first home or retirement. 
Pro: You will receive a 25% government bonus up to £1,000 a year on your savings. 
Con: Can only save up to £4,000 a year into a LISA and they come with restrictions as to how you can use the money 
How to find the best savings account for me  
The best savings account for you will come down to your personal financial situation and savings goals. Our graphic below can help you make the right choice. 
How do I calculate my savings growth?  
Our savings calculator will show you how much you'll need to put by every month and how long it will take you to reach your goal – whether that's to save enough for a new car, house deposit or wedding, for example. 
You can find out more about how interest rates work with our guide to how your returns are calculated. 
Compare savings accounts with MoneySuperMarket 
MoneySuperMarket takes the hard work out of finding your next savings account.  
There's a lot of information to consider, but once you've decided which features are most important to you, you can sort the type of account by easy access, fixed rate or ISA, and then compare the interest rates, notice period and minimum and maximum deposit before you make your decision. 
Once you've made your choice, you'll be directed to the provider, which will help you through the rest of the process and you can usually open your account within minutes.