How to protect your savings
You've worked hard for your money, so you need to be certain it will be safe wherever you choose to put it
Before the banking crisis in 2008, any well-known banking names running into trouble was almost unheard of. However, recent years have seen more than one bank collapse, which has made savers understandably nervous about whether or not their money is safe.
Fortunately, there are safeguards in place to protect savers' hard-earned cash.
Is my money safe in a savings account?
If your money is held with a UK institution which is regulated by the Financial Conduct Authority (FCA) then you will have access to the Financial Services Compensation Scheme (FSCS) in the event that something goes wrong. 
Under the FSCS the first £85,000 (as of January 2017) of your savings (or £170,000 if your money is held in a joint account) is protected in the event that the bank or building society goes bust. 
Remember that the £85,000 limit applies per institution and not per account. That means if you have, for example, £50,000 in an easy access account and £50,000 in a fixed rate bond, both held with the same bank, you'd stand to lose £15,000 in the event that the bank went bust, because you'd only be compensated for a total of £85,000.
If means that if you have substantial savings, you should make sure you don't hold more than the maximum of £85,000 with any one bank.
Under the FSCS the first £85,000 of your savings is protected if the bank or building society goes bust.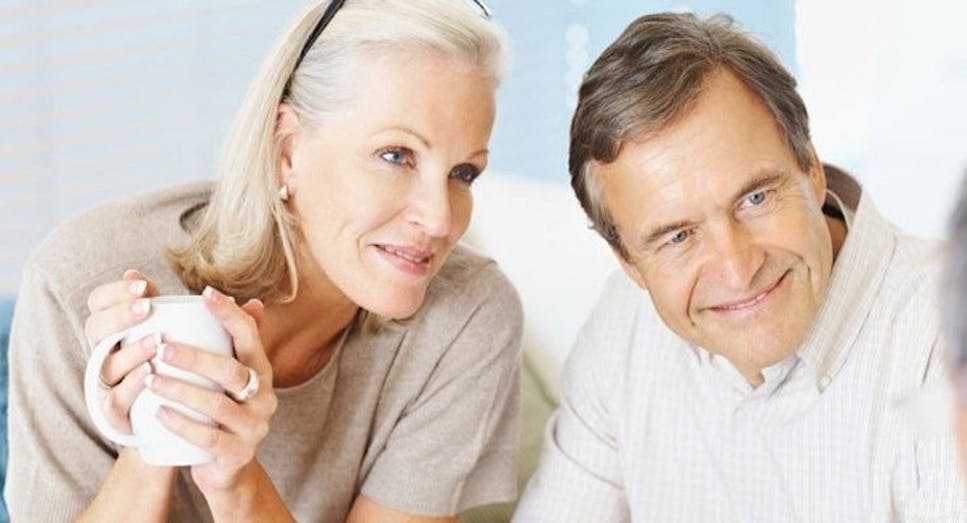 Who is the Financial Services Compensation Scheme?
The FSCS is the UK's deposit guarantee scheme, which protects your cash if your bank, building society or provider goes bust. FSCS pays you compensation if your financial services provider goes out of business. The FSCS could also help you if you lose money because of poor advice from a financial adviser. 
Which savings accounts are protected by FSCS?
Your savings can be protected by the FSCS if they fall under these main categories: 
Savings accounts
Sharia accounts 
Cash ISA
Lifetime ISA  
Help to Buy ISA
Some guaranteed equity bonds
Money saved within a SIPP pension: (You will need to ask your provider about the banks who are holding your funds, so you find out if it's linked to a bank you have savings with.)
How to make a claim if my bank goes out of business?
In most cases, you won't have to do anything if your bank goes bust. If your money is in an authorised bank, then the FSCS will automatically compensate you up to £85,000. This should happen within 7 days of your bank going out of business.
However, if this doesn't automatically happen then you can make a claim directly to the FSCS.
Are my savings at risk when I use different banks?
Yes, if you keep your savings in different banks, your money could still be at risk. This is because although you keep your money in different banks, those bank brands could operate under the same banking licence. 
For example, Halifax is a brand within the Bank of Scotland banking group, and Post Office Financial Services and AA Financial Services are part of Bank of Ireland Group. 
Some banks operate several different subsidiaries which – though may have different names – share just one banking licence. This means that if you hold savings with two different institutions, but they aren't registered with the FCA separately, you will still only be protected up to £85,000 across all their brands, and not up to £170,000 as you might assume. If you have more than £85,000 in savings it is important to check who owns the banks you save with so that you know exactly how much protection you have.
Which savings accounts aren't protected by FSCS?
Savings stamp schemes

Money saved in a Christmas hamper club 
Money in Paypal account

Money on a prepaid card

Loyalty points
Are my NS&I savings safe?
Savings invested with National Savings and Investments (NS&I) are protected in full as NS&I is backed by the government. That means if you have £250,000 invested there, it will be protected, so you don't have to restrict the amount you save to £85,000.
What can I do to protect my savings
These are some of some of the things you can do to protect your savings.
FSCS Protection 
One of the most important things you can do to make sure your savings are secure is to check that the bank you're using is FSCS protected. If your bank, provider or building society has FSCS protection that means your savings will be protected to up to £85,000. You can find this out directly here on the FSCS website. 
Online banking
Online banking is increasingly becoming more popular because of its convenience. Although online banking makes your money more accessible, it can also make it easier for fraudsters to trick you into transferring it, if you're not careful.  Below are a few ways to keep your online banking safe:
Don't reuse the same password 

Use strong passwords. Avoid passwords which can be easily guessed e.g 12345 

Don't share your full password or PIN numbers. Banks usually ask for specific numbers or letters from your passwords or PIN instead of it in full

Check your balance and transactions often. Report anything suspicious to your bank.
Always log out of your online banking sessions, especially if other people use your device 

Avoid using public computers to access your online banking. Public computers may not have the right level of security software

Regularly make sure your personal details are correct

Only use secure Wi-Fi networks for your online banking

Don't use public networks e.g train stations to access online banking. Others on the same network can use this to access your account
Compare Savings Accounts with MoneySuperMarket
If you're ready to start saving then you can view a broad range of different savings accounts with MoneySuperMarket. 
The best way to ensure your savings are safe is to make sure your provider is FCA regulated so you'll have full FSCS protection. By choosing a fully regulated savings provider, you have the peace of mind of knowing that your savings are protected up to £85,000.