Everything you need to know about NS&I's green savings bonds
If you want to earn a return on your savings but you'd like your money invested in environmentally-sound projects, green savings bonds could be for you...
What is a green savings bond?
A green savings bond is a way of saving where your money is used to fund environmentally-friendly projects chosen by the Government. You agree to lock your money away for three years and in return will receive a fixed return.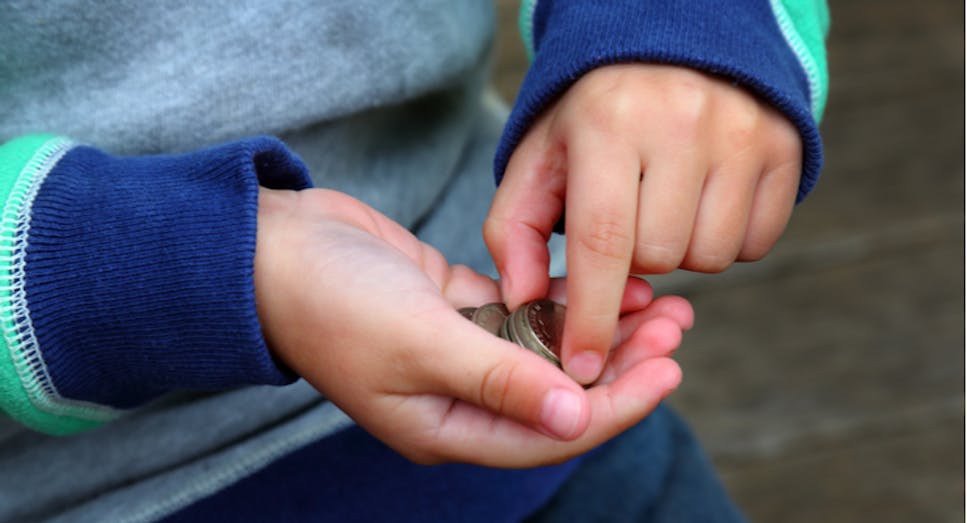 Who offers green savings bonds? 
Currently it is only the Government who offer green savings bonds through the savings brand National Savings & Investment (NS&I). 
They were announced by then-Chancellor Rishi Sunak in the spring Budget 2021 and went on sale in October of the same year.  
With 25 million customers, NS&I is the Government-backed savings provider which also offers Premium Bonds and other savings products. 
Am I eligible to buy green savings bonds? 
To be eligible to buy green savings bonds in the UK, you will need to: 
Be a UK resident aged 16 or over 

Have a British bank account that can receive BACS (automated bank transfer) payments 

Deposit a minimum of £100 to open an account 
How do environmentally friendly savings bonds work? 
Green savings bonds are simple to understand and work in a similar way to other fixed rate bonds. 
Open a green savings bond account and invest between £100 and £100,000  

Don't touch the bond for three years as it earns a fixed rate of interest 

When the bond matures i.e. at the end of three years, you can withdraw the initial amount plus interest 
It's worth noting that once you have invested and the 30-day 'cooling off' period has elapsed, you cannot withdraw the money until the end of the three-year term. If any tax is due on your savings interest, it should be paid in the year the bond matures. 
What interest rate will I get on NS&I green savings bonds?  
The interest rate you will get depends on which 'issue' of the bond you invest in. The Government release different issues over time.  Once you have opened your account the interest rate is fixed for three years. This means you can work out exactly how much you'll get back at the end of the bond term.  
For example, if you invest £10,000 in the current Issue 2 of the bond that pays 1.30% gross/AER, you will receive £395.09 in interest or £10,395.09 in total when it matures. 
How do green bonds help the environment? 
The money you invest in environmentally-friendly savings bonds will go into public funds to help finance green projects – the long-term aim being to reduce greenhouse gas emissions to net zero by 2050. The six key areas that the Government are planning to spend the money on include: 
Making transport cleaner 

Replacing fossil fuels with renewable energy 

Preventing pollution 

Using energy in a more efficient way, such as decarbonising hospitals 

Protecting natural resources 

Adapting to climate change, such as building flood defences 
Are green savings bonds tax free? 
The interest earned on green savings bonds is not tax free like an ISA, but it does not mean you necessarily have to pay tax on it. In fact, most of us won't pay any tax on our savings. 
Whether you pay tax will depend on your personal savings allowance. This allowance is set depending on whether you're a basic, higher or additional rate taxpayer. For example, a basic rate taxpayer can earn up to £1,000 in savings interest in any tax year free of tax.  
Can I withdraw my money early from green savings bonds? 
No, there is no option to withdraw your money early from an NS&I green savings bond. This is why you should be confident you won't need the money for three years before you open the account. 
If you change your mind within 30 days of receiving your bond, you can cancel either online, by phone or write to NS&I. Your money will be refunded including any interest earned within 14 days of cancellation. 
What are the pros and cons of green savings bonds?  
There are plenty of advantages to investing in an environmentally-friendly government bond, but there are a few downsides to consider too.  
Pros 
You're helping support green initiatives for the good of the environment and future generations 

You receive a guaranteed return and know exactly when the money will be paid out 

There is no risk of losing your initial capital or interest (you'll never get less back than you put in). This is because your money is backed by the Treasury and you have full savings protection under the FSCS scheme 
Cons 
You might be able to get higher returns from investing elsewhere 

You'll have to lock your money away for three years 

Some bond holders might have to pay tax on the interest if they are high earners and have a high level of savings  
What are the alternatives to green savings bonds? 
Green savings accounts. Some banks and building societies offer accounts that promise the money you save with them will only go towards more ethical investments. This might mean avoiding sectors such as tobacco, oil or guns/arms, for example.  
While a green savings account may not pay a high rate of interest, if it is easy access you won't have to lock your money away as you would with a fixed rate bond. Regular saver accounts are also available. 
Ethical stocks and shares ISAs. Ethical ISAs are investment accounts that also promise to only invest in ethical companies. Given what is ethical to one investor might differ to another, it's worth looking into the details of where your money will be invested before opening an ISA account. The advantage of an ISA is that the returns are tax-free in the UK on the first £20,000 invested for every tax year. But it is also an investment, so you could lose money if the underlying assets don't perform. The value of your investment can fall in value as well as rise. 
Other useful guides 
We have lots of detailed guides about NS&I and savings. Find out more here: 
What is the personal savings allowance? 
Compare savings accounts with MoneySuperMarket  
If you're looking for a new savings account, then MoneySuperMarket can help. We'll show you a range of accounts from leading providers which you can filter by easy access, fixed rate or ISAs.  
You can see at-a-glance the interest rate, minimum and maximum deposits, any notice period, or introductory offers available. Once you've made you choice, simply click through to the provider and open your account within minute.