How to find the best high interest savings account in the UK
Seeking out high savings rates can be tricky. Here's how to compare accounts and make the most of your money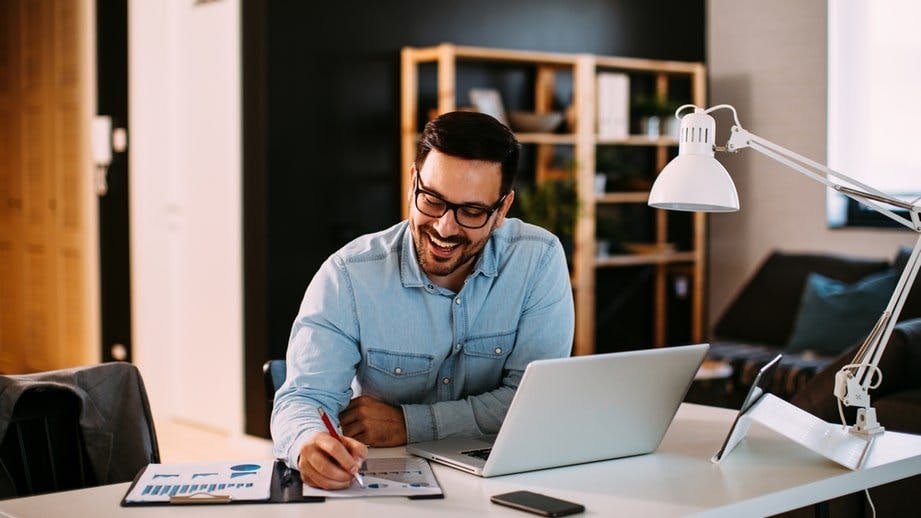 Putting your savings into a high interest account means your nest egg will grow faster, bringing you closer to your savings goals. But with many different accounts on the market – and some having extra features or conditions attached - it's not always clear which deal will suit you best. There are also tax implications to consider. Our guide covers the different types of account and what to look out for when choosing a new deal.
What is a high interest savings account?
A high interest savings account is an account – usually with a bank or building society – that typically pays a higher rate of return than you'll receive from a current account or easy access savings accounts. The account might come with certain conditions, such as having to give a notice period before withdrawing the money. 
How do high yield savings accounts work?
High yield savings accounts work in a similar way to other savings accounts. You deposit money into them and over time they accrue interest and your balance grows. When you need to make a withdrawal, you contact the provider and follow their instructions.  
Most high interest savings accounts can be managed entirely online. The interest rate is set by the account provider, which is why it's recommended to shop around to find the best rate.  
High interest savings accounts often come with certain criteria, the main premise being that the longer you are prepared to lock your money away, the better return you'll achieve.  
There might also be a minimum initial deposit required to get you underway or a bonus rate offered to attract you to open the account. You might also face charges if you need to withdraw the money before your notice period is up. 
Where can I find a high interest savings account?
High yield savings accounts can easily be found online through a comparison site such as MoneySuperMarket where you can compare a range of accounts from different providers to suit your needs.   
With interest rates beginning to rise in the UK, the rates available on high interest accounts should follow suit, making them more appealing to savers. Depending on the type of account you choose, you have a choice of whether to opt for a fixed rate – locking in your return – or a variable rate where the provider might change the APR from time to time. 
How to choose the best high interest savings account
The best high interest savings account for you will depend on how much you want to save, what you're saving towards and whether you'll need easy access to your money.  
There are a range of things to consider when choosing an account:  
Interest rate. How much you stand to earn in interest is one of the most important considerations 

Bonus rate. You might be able to take advantage of higher interest rates for an introductory period and then look to switch account when the rate drops  

Minimum or maximum deposits. Do you have enough money to open the account or pay in regular amounts? Conversely, if your savings exceed any maximum balance you may need to look elsewhere  

Notice period. How quickly might you need to withdraw your savings? If you might need them in an emergency you could pay a penalty fee for early withdrawal 

Fees, charges and restrictions. Check whether there are any other fees or charges associated with the account and factor them in against the interest earned 
It can also be helpful to think about what you're saving for:  
If you're saving for a specific purchase in the short-term, such as a holiday or Christmas, an easy access account could be the best option. These accounts will sometimes pay interest monthly rather than annually, so your money will grow even if you're only saving for a few months  

If you're saving for a major goal – a house deposit, car or wedding, for example – you could consider a fixed rate account. If you've got more time to save and you won't need to touch the money, it makes sense to seek out a higher fixed rate to boost your return    

If you're saving for the long term, it might be worth looking at an ISA. You can save up to £20,000 each tax year in this tax free wrapper. You can also transfer between ISA providers (subject to your account's terms and conditions) to take advantage of new deals and interest rates. Lifetime ISAs can also be a good way to save for a first home purchase or for old age  

If you're just getting started with saving a regular saver account could kickstart a savings habit but you're not committing to locking your money away long term   
How much can I deposit in a high yield savings account?
Most savings accounts will have a maximum amount you're allowed to save to earn the advertised interest rate. But this limit can be high with plenty of accounts accepting deposits of up to £1 million or more. For many savers the bigger question is how much you can save before you start paying tax on the interest earned. This will depend on how you save and the personal savings allowance. 

How much tax-free interest can I make on my savings? 
The government considers interest on your savings as a kind of income, and it's subject to tax. But UK taxpayers each get an annual personal savings allowance – that's the amount of interest you can make on your savings without having to pay tax on it. The size of your allowance depends on your income:  
Basic rate taxpayers earning £50,000 or less can earn £1,000 in interest on their savings before they start paying tax.
Higher rate taxpayers earning more than £50,000 get their first £500 of interest tax-free.
Additional rate taxpayers earning £150,000 or more don't get any personal savings allowance. 
To avoid paying any tax on your savings you can use an ISA. All interest paid on cash ISA deposits is tax-free – and this is for savings of up to £20,000 per tax year. Our savings calculator can also help you find out how much you'll need to save every month to achieve your savings goals. 
What are introductory bonus rates?
Some savings accounts come with an introductory bonus rate – a special interest rate that only lasts for the first few months after you open your account. Banks use these to attract new customers, and if you're a canny shopper they can boost your savings. 
Keep in mind, though, that once the bonus period ends, you'll be moved down to the bank's ordinary rate – which could be a lot lower. It could be a good idea to move your savings to a new account and take advantage of another introductory rate. Just make sure you read the small print first as there might be extra fees to do so, or penalties and loss of interest if you want to switch away. 
Is my money safe in a high interest savings account?
When you put your money in a savings account with an FCA (Financial Conduct Authority) regulated bank, building society or savings provider it will be protected by the Financial Services Compensation Scheme. This means that if the bank or provider goes bust, the government will step in to make sure you get your money back.  
But the FSCS only guarantees savings up to £85,000 per person – or £170,000 for joint accounts – per financial institution. So if you have more than that in savings with one banking group you should think about spreading your money across multiple banks or providers to ensure your cash is fully protected. Remember too that some brands or providers are part of the same banking group – such as Bank of Scotland and Halifax – so your £85,000 cover would only apply to the banking group, not both brands. 
Be aware that some banks offer services to customers in the UK, but they aren't regulated by the FCA – which means they aren't part of the FSCS scheme. When you compare savings accounts with MoneySuperMarket, we'll only show you accounts that are fully backed by the FSCS. 
Is it worth getting a high interest savings account?
Whether saving in a high interest savings account is worth it will depend on your financial situation and priorities. Savings rates are starting to rise having been historically low for more than a decade, so better deals should start to become available. 
To find better returns on your cash, it's worth regularly checking savings rates and moving or transferring your accounts to take advantage of competitive rates. 
Still frustrated by low savings rates? You could consider taking more risk with your money and investing in an account linked to the stock market. For example, a stocks and shares ISA offers the potential to see your money grow faster as stock market performance rises. But be aware this comes with extra risk.  
Cash invested in any stock market-linked account is at risk and can also fall in value – meaning you could end up with less in your account than you put in. This happens when the stock market falls. 
Other useful guides 
We have a range of helpful guides to help you with your savings decision: 
How to choose the best savings account 
How changing interest rates affect your savings 
Compare savings accounts with MoneySuperMarket 
MoneySuperMarket takes the hard work out of finding your next savings account by finding great deals from our panel of providers. 
If you've got a lump sum to save, you can enter your savings deposit amount to compare deals. You can then order the results by the interest rate they offer.