Regular savings accounts: A complete guide
WIth a regular savings account you can put money away monthly and start to see your nest egg grow
What is a regular savings account?
A regular savings account is a type of savings account where you commit to paying in a set amount of money (typically between £10 and £500 per month) on a regular basis, for a fixed term (usually one or two years).
The bank, in turn, pledges to pay you a fixed interest rate on the cash.
The key selling point of a regular savings account is that they typically offer better interest rates than you'd get with a standard savings account or a current account.
The catch is that the higher rate of interest usually only applies up to a certain amount that you hold in your account.
What's more, to qualify for a regular savings account the regular savings account provider generally requires that you need to hold a current account with them too.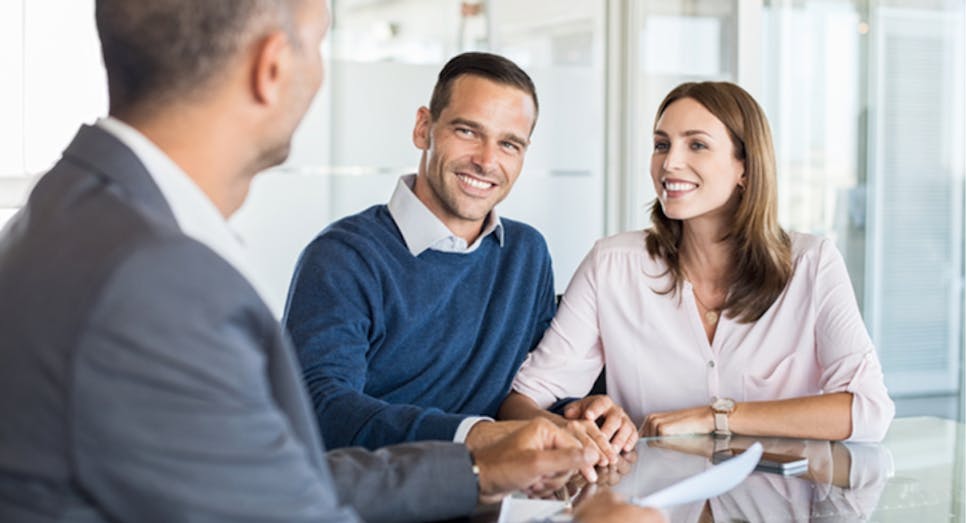 How do regular savings accounts work?
Regular savings accounts aren't too different to standard savings accounts. But with these key differences...
You're committed to saving. With a regular savings account you're required to put a set amount of money each month into the account. Payments usually range from £10 and £500 - but there's usually be a maximum monthly amount, such as £250 per month or £500 per month

Interest rates are generally better. You'll be paid interest on your deposit. Regular saver accounts tend to have higher interest rates than instant access or easy access savings accounts

There's a fixed term on the account. Regular savings accounts typically run for a fixed period, most commonly a year. At which point, you'll take your savings and interest earned

Access to your money is limited. During the fixed term, savers will not be able to access their money. If they do, they could face penalties. So, before opening a regular savings account, it is important to consider if you'll be able to resist dipping into your savings for a year

Missing payments: If you don't make your regular payment, you could face the interest rate being reduced

Early withdrawals: With regular savings accounts, the idea is that you leave money to grow in the savings pot over a fixed time. Early withdrawals can be subject to penalties, such as a lower interest rate for that month or the remainder of the term. Your account may even be closed. It's important to speak to your account provider about their exact policy for early withdrawals.
Will a regular saver give me more interest than a fixed rate bond? 
That really depends on the bond or savings account in question. But what we can say is that at the time of writing (October 2023), the best rates on savings accounts available through MoneySuperMarket offer interest rates up to 5.2%. Conversely, market-leading one-year bonds will get you between 5.4-5.8%.
However, be mindful that regular saving accounts generally only pay out those high rates of interest up to a certain sum and may only permit you to pay a certain amount per month. That necessarily limits your potential to earn interest.
A fixed-bond may not offer such an appealing rate, but you'll be able to deposit a big lump sum from the get-go and won't have to remember to pay in money each month or set up a direct debit.
What are the advantages of regular savings accounts?
There are a number of attractive features of regular savings account, including:
Attractive interest rates: One of the biggest benefits of regular savings accounts is the interest rates. These tend to be higher than those on a current account or easy access savings account

Gets you saving: If you're looking to get your finances in order, regular savings accounts are a good place to begin. By putting money aside every month, you're starting to save and getting into a saving routine. Small savings made each month can soon start to build up
What are the disadvantages of regular savings accounts?
It's important to consider the following downsides of these accounts, such as:
Limited access: Being unable to access your money for up to 12 months may not be suitable for everyone. If you do opt for an early withdrawal, you're likely to face penalties such as a lower interest rate

Limitation on savings: Regular savings accounts usually come with a limit for how much you can save. For example, your regular savings account limit could be £3,000 (max £250 saved per month for one year). You might want to save more than this amount, especially when this money ideally shouldn't be touched for a fixed period of time

Better rates on offer elsewhere: If you're looking for an account with more generous limits, other savings accounts usually have maximum balances ranging from £20,000 to £1 million

Restrictions: Regular savings accounts tend to come with a lot of rules. Not least a minimum and maximum deposit each month and being unable to access your funds. These rules can make regular savings accounts quite rigid and may mean they're not the best fit for you if you need your finances to be flexible
How much will I have to deposit into my regular saver each month?
The sum you're required to deposit to meet the conditions of the regular saving account varies between providers. But generally, you must pay in anywhere between £10 and £500.
If you fail to make the payment in full, you're likely to be penalised and lose out on the higher interest rate that's the key selling point of the account.
There may also be a maximum monthly deposit, which you cannot exceed.
How do I choose the best regular savings accounts?
Because a regular saving account can come with a lot of restrictions, it is vital to do your research before signing up. Key things you should look closely at include:
The minimum and maximum amount you can pay in each month

Whether the amount you choose has to be the same each month, or whether it can vary

Can you make withdrawals? If so, are there penalties for doing so?

Verify whether you have to pay money in every month or can miss a month here and there
Is a regular saver account right for me?
If you're at the start of your saving journey, opening a regular savings account can be a good way of getting you into the habit of saving money and taking your first steps towards building a substantial savings pot. 
But because regular savings accounts require you to put a set amount of money away, they're probably not a good bet if you don't have any surplus income at the end of the month. And remember: if you don't make your monthly payments you could face penalties, such as a lower interest rate.
It's also worth bearing in mind that regular savings accounts limit access to your money. Consequently, they're not ideal place to store emergency savings. If you feel you may need to get hold of your money for an emergency, you may want to consider an easy access savings account instead.
What are my alternatives to regular savings accounts?
If regular savings accounts aren't for you, there are other savings accounts that might work better for your finances.
ISAs: Individual savings accounts (ISAs) allow you to save up to £20,000 per tax year, without paying tax on the interest. There are different types of ISAs including stocks and shares ISAs and cash ISAs

Fixed rate bonds: Sometimes called 'fixed term bonds', fixed rate savings accounts or bonds offer you a fixed rate of interest rate over a set period of time, such as one year

Easy access savings: If you're looking for a more flexible option, then easy access savings could be right for you. With an easy access savings account, you can dip into your savings at short notice without penalties. This type of savings account also usually doesn't need a large amount of money to open an account
Compare savings accounts with MoneySuperMarket
Start saving with MoneySuperMarket today. Even though, we don't offer regular savings accounts, you can still compare other savings products with us. 
We have a wide range of easy access, fixed rate bonds and cash ISA deals to compare. We'll show you the interest rates on offer and any terms, such as the minimum deposits.
Once you've made your selection you can quickly and easily click through direct to the provider to open your account – and get saving. 
Frequently asked questions
Am I eligible for a regular savings account?
Unless you've got a poor credit rating or a low income, almost certainly. To be eligible to open a regular savings account you'll simply need to be aged 18 or over (sometimes you can qualify at 16), with the caveat that in most cases you'll have to hold a current account with the same bank.
In the event that you don't already have an account of some sort with the bank, you'll be required to provide a form of ID and show proof of your address.
Proof of your identity may also be required if you haven't opened an account of any sort for a long time.
What is the best regular savings account for over 60s?
There aren't any regular savings accounts designed specifically for over 60s. But there are plenty of standard regular savings accounts that offer attractive rates and are ideal if you're stashing money for a savings goal, such as a retirement party or that sunny getaway you've been promising yourself.


Is my money safe in a regular savings account?
As long as your total savings with the bank do not exceed £85,000, deposits stored in a regular savings account are fully covered by the Financial Services Compensation Scheme. That means they're not at risk if your bank runs into financial difficulties.
Will the bank conduct affordability checks on me for a regular savings account?
If you're already a current-account holder with the bank, you shouldn't have to pass an affordability check to open a regular savings account with them.
However, if you're not an existing customer, banks will generally look into your finances before approving you for a regular savings account. In the event you've got a poor credit rating or low income, you could be rejected.
How long will the interest rate be fixed for?
Regular savings accounts generally offer the attractive, headline rate of interest for a year or two. After which point, the regular savings account is usually closed and your deposit will be moved to a current account.


Am I allowed to close my account early?
You can usually close your regular savings account early. But you can expect to face a penalty for doing so, most likely in the form of loss of interest.