Saving for children
Children's savings bonds were a way to save for your children. Find out how children's savings bonds worked and what you can do if yours is maturing soon
If you're looking to start saving for your kids, you may have thought about children's savings bonds. You can no longer open children's savings bonds, but our guide shows you how they worked and other ways to save for your children.
What are Children's Savings Bonds? 
National Savings and Investments (NS&I) Children's Bonds were a lump sum investment account you could open for a child under 16.  These accounts are no longer available.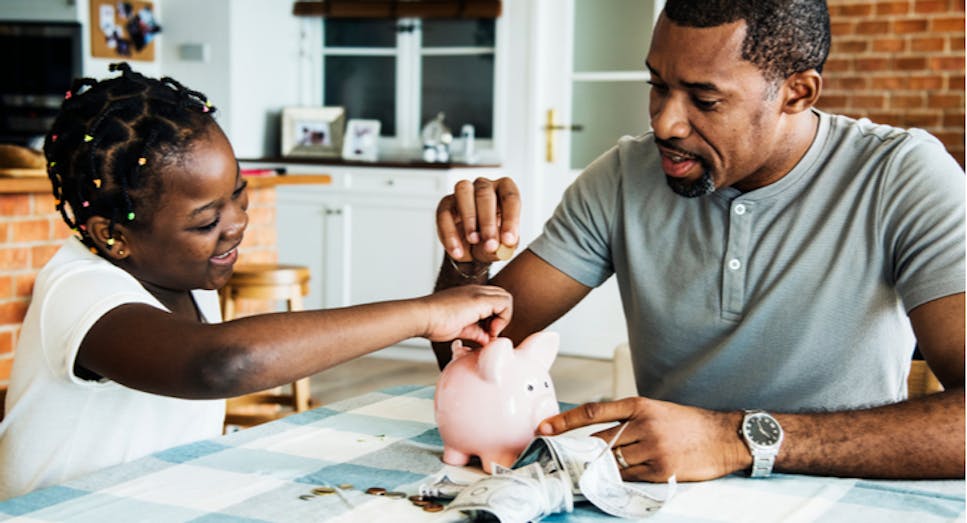 How did Children's savings bonds work  
Children's savings bonds were five-year bonds which gave a fixed interest payment every year. You also did not have to pay tax on the interest. Because the interest payments on children's bonds were fixed, once you bought the bond, you would already know how much they would grow during the term. 
Who could open them: You had to be a parent, legal guardian, grandparent or great-grandparent to buy bonds for a child. The child you bought savings bonds for had to be under 16. You would have control of the bond until the child turned 16or after the first fifth anniversary of the bond after the child's 16th birthday

How much could you invest: You were able to invest between £25 and £3,000 in the bond

What happened when the five-year term ended: You had the option of cashing in or reinvesting in the bonds for another five-year term and at a new interest rate. You could keep on reinvesting in the bond until the child's 16th birthday. The bonds mature on the child's 16th birthday or once the account has reached its fifth anniversary

What were the penalties: If you cashed in early (made a withdrawal within the five-year term), the penalty you'd face is equivalent to 90 days' interest on the amount you cashed in
What can I do if my children's savings bonds will mature soon?  
You can continue to renew the bond until the child turns 16. These are your three options for when your bond matures: 
Cash in the entire bond 

Cash in part of the bond and reinvest the bond that's left

Renew the saving bond, reinvest the value plus the interest 
Your bond will be renewed and reinvested automatically until you tell NS&I not to do so. So it's up to you whether you cash in all or some of the bond. NS&I will write to you around 30 days before your bond matures to explain your options.  
If the bond has been renewed, the penalty for withdrawing is the equivalent of 90 days' interest. 
It's important to remember that if you renew, the interest rate may be higher or lower than the interest rate in your current bond. 
What other children's savings accounts can I open? 
Although children's savings bonds are now closed, there are still a range of ways to save for children: 
Regular savings account: With a regular savings account, you deposit a minimum amount of money each month for a time period e.g a year. These accounts usually pay better interest rates than fixed-rate accounts. However, you will not be able to access the cash you've saved until the term is up. You could use this type of savings account to put away money for your child and give it to them once they reach a certain age 

Easy access: If you're looking for a more flexible way to save for your children then an easy access account could be ideal. Easy access savings accounts let you or your child deposit and withdraw money whenever you want to 

Junior ISA: A Junior ISA is a type of tax-free children's savings account. If you want to open a JISA for your child, you're able to invest up to £9,000 tax-free for the year 2022/23. The money in the JISA cannot be accessed until your child turns 18 

Fixed rate: Fixed rate children's savings account lets you stash your savings away for a fixed term chosen at the beginning, usually between one and five years. These accounts come with a fixed rate of interest paid on your deposit 

Notice account: Similar to how they work for adults, with a notice children's savings account you have to wait (e.g two to four months) to access the money in the account. They usually pay higher interest than easy access accounts 
What are the tax rules on children's savings accounts?  
Just like adults, children are still liable for tax. However, most children won't pay tax on their savings interest as they usually don't earn more than the tax-free allowance – £12,570 in the 2022/23 tax year. Kids will also get the personal savings allowance each year – which is an extra £1,000 in savings interest-free of tax per year (for non-taxpayers). 
However, if the money in a child's account generates more than £100 of interest in a year, it will be taxed. A way to avoid this is by opting for a Junior ISA as interest and returns are always earned free of tax. 
How else can I save for my children's future?  
Looking to build up a nest egg for your child? There are  many other ways to save for them: 
Pension: For a long-term approach to saving for your child's future, you could take out a pension for them. You will need to pay into the account regularly and they can take over the pension once they're 18. Your child won't be able to access the money until they are of pension age, which is currently 55 but will rise to 57 in 2028 

Premium bonds: Although children's savings bonds are no longer on sale, you can buy premium bonds from NS&I for children. You can buy £1 bonds from between a minimum of £25 and a maximum of £50,000. These bonds are put into a prize draw every month with the potential to win prizes from £25 to £1million 

Investments: You can hold investments for your child in a designated account. With a designated account, the investments will be in your name but are kept for your child. It's important to remember that any income of more than a £1,000 will be taxed at your rate. However, if you hold investments for your child in a bare trust, the funds will be seen as theirs and taxed as such 
Other useful guides 
We have a range of guides to help you with your savings decisions: 
How to choose the best savings accounts for children guide 
Compare savings accounts with MoneySuperMarket 
Find your next savings account with MoneySuperMarket. We have a wide range of savings accounts for you to choose from. 
Use our handy filters and browse our range of products including cash ISAs, fixed-rate bonds and easy access accounts. 
You can see our accounts ordered by interest rate, term, and minimum and maximum deposit. So, you can quickly and easily find the one that suits you best.